'Batwoman' Ruby Rose quits Twitter amidst bizarre fan backlash
'Batwoman' Ruby Rose quits Twitter amidst bizarre fan backlash
Written by
Shuvrajit Das Biswas
Aug 13, 2018, 06:54 pm
2 min read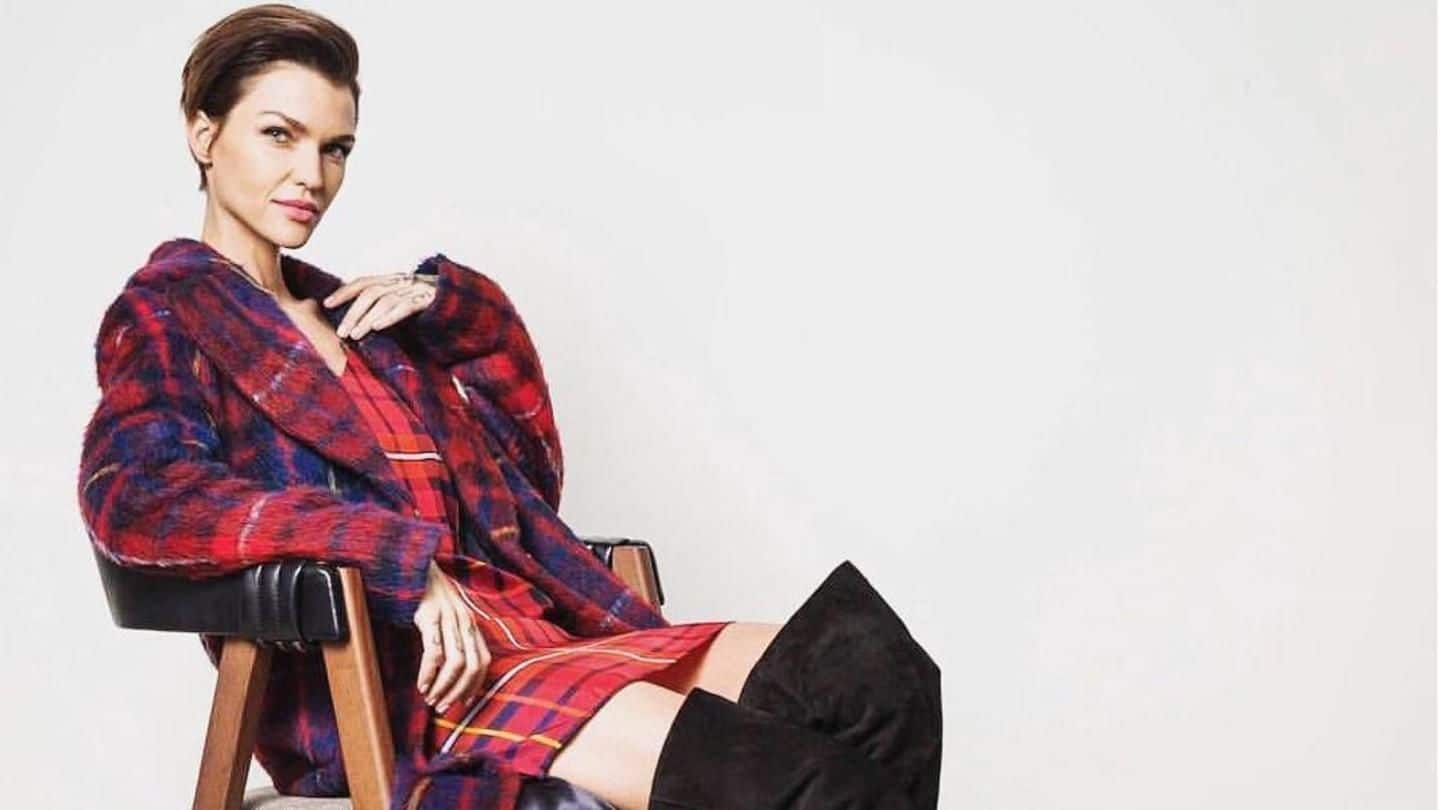 When CW Network announced 'Batwoman', the first openly gay superhero lead, Ruby Rose of 'Orange is the New Black' fame mentioned that she'd been cast for the role. However, not all fans were pleased. Some suggested she was inappropriate for the role. They questioned Ruby's own sexuality. Highly disturbed by the comments, she has quit Twitter and limited comments on Instagram. Here's what happened.
Goodbye Ruby, who could hang a name on you?
Ruby will still be appearing as Batwoman both in the crossover and in the standalone series. Soon after she proudly accepted the role, fans attacked her online. She dismissed them as bizarre and baseless. She said she'd come out as a lesbian when she was 12-years-old and had to deal with 'being too gay' for the last 5 years.
Ruby's heartfelt words show how baseless the fans are
Ruby emotionally said, "I feel like the reason I get so emotional... I never saw somebody on TV that I could identify with, let alone a superhero ... be yourself because everyone else is taken... be the person that you needed when you were younger."
Haters can rest, Ruby is perfect as Batwoman
Ruby's outrage and confusion are justified. It made sense for her to be cast as Kate Kane. The 32-year-old actress would play Kane, a Jewish lesbian who dons the mask of Batwoman. Initially introduced as Batman's romantic partner, Batwoman's sexuality was changed in 2006 to improve diversity and be more inclusive. Batwoman might become the first superhero to be played by someone gay.
A history of online bullying culture
Fandoms can sometimes be the worst. Ruby's recent harrowing experience brings a few cases to mind. Millie Bobby Brown of 'Stranger Things' left Twitter after becoming subject to a homophobic meme. Finn Jones of 'Iron Fist' deleted his Twitter account after a heated debate with fans over why the role was played by a white man. This online bullying is hurtful and should stop.
Ruby speaks her mind and shows her pain
Hurt by it all, Ruby said, "When women and when minorities join forces we are unstoppable... When we tear each other down, it's much more hurtful than from any group. But hey, love a challenge."