5 regional films birthday girl Kangana Ranaut would've led perfectly
5 regional films birthday girl Kangana Ranaut would've led perfectly
Written by
Pallabi C Samal
Mar 23, 2022, 07:15 am
2 min read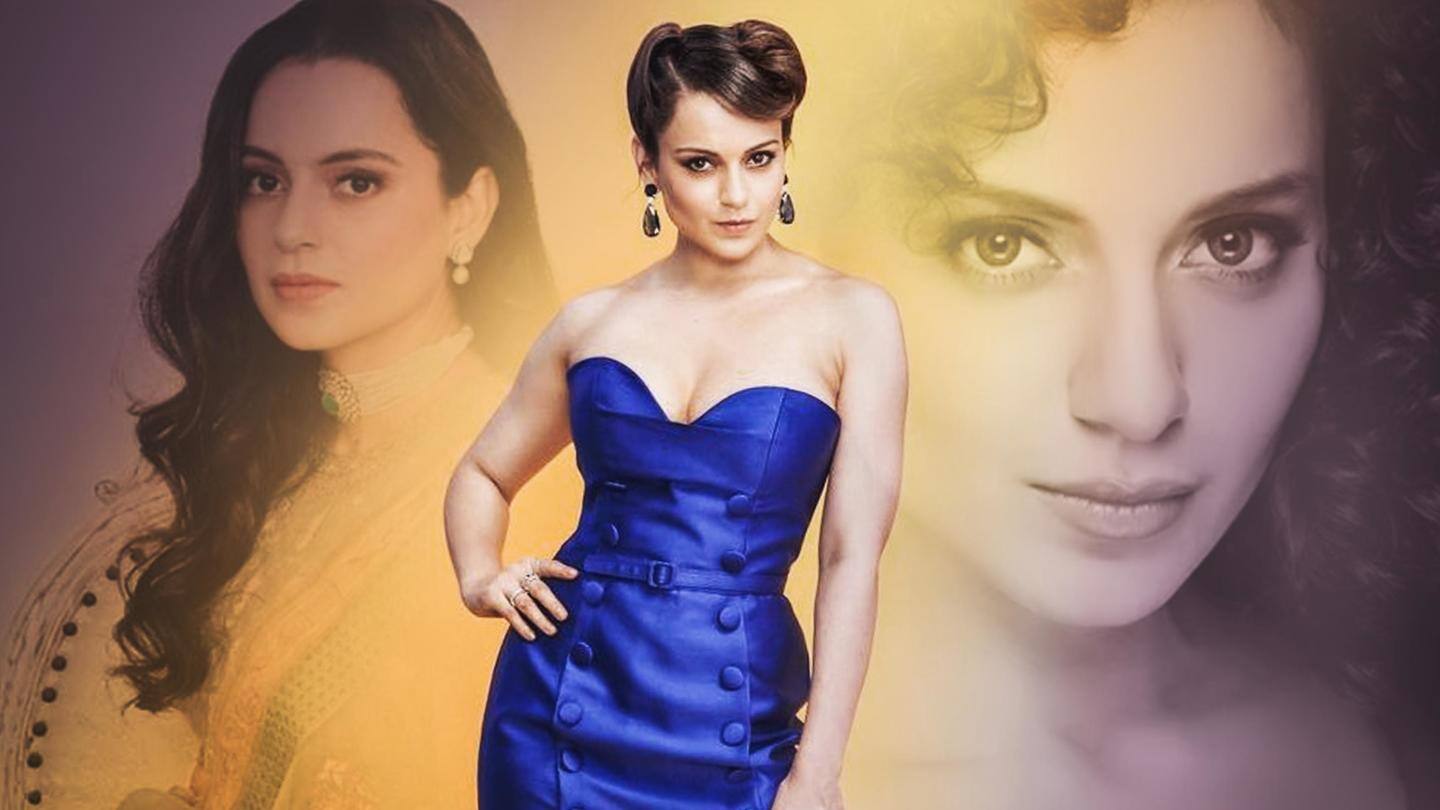 Kangana Ranaut turns 35 today! The queen of Bollywood has faced many hurdles on her path to success and ultimately emerged triumphant—winning four National Film Awards and our hearts! While we love to see the fiery actor in Bollywood films, today, on her birthday, we will take the liberty and discuss five regional films where she would have been a perfect fit. Let's roll!
Mahanati is our first pick. The Telugu biographical drama narrates the story of Savitri Ganesan, known as the doyen of all the actresses, and features her meteoric yet turbulent rise, marriage to Gemini Ganesan, and thumping fall. Ranaut has time and again proved her ability to showcase a wide range of emotions on celluloid, which compels us to pitch her name for this project.
Up next is the National Film Award-winning Bengali film, Bishorjon (immersion). It's about Padma, a Hindu widow, and Nasir, a Muslim man from Bangladesh. Their love story begins when Padma rescues him from drowning in the Teesta river. The plot and characters sound simple but have numerous layers. And, who can breathe life into the poignant emotions demanded by Padma's role better than Ranaut?
'Ponmagal Vandhal' (2020)
Ponmagal Vandhal is our next entry. In this psycho-thriller, Jyothika plays a gritty lawyer who wants to save potential targets and victims of child rape. Ranaut has never essayed a lawyer's character—but the fact that she always excels in strong roles makes us want to see her play the role. If anyone remakes this film in Hindi, they should consider Ranaut as the protagonist.
'The Great Indian Kitchen' (2021)
The Great Indian Kitchen, a Malayalam film, is about a newly married woman who refuses to follow the sexist traditions of her extended family. The film also touches upon the controversial subject of women from the menstruating age being barred from entering the Sabarimala Ayyappa temple. Well, Ranaut takes on patriarchy quite frequently on social media, so this role sounds absolutely tailor-made for her.
Gujarati film Hellaro rounds up our list. The National Film Award-winning movie is set in a drought-prone, remote village in the Rann of Kutch. The women in this place remain subdued and are not even permitted to play Garba! An incident concerning a man, a drummer, changes this situation forever. Ranaut would have portrayed the intricacies and emotional dynamics perfectly here. Happy birthday, Kangana!