If you like 'Inventing Anna,' you'd love these 5 shows
If you like 'Inventing Anna,' you'd love these 5 shows
Written by
Shreya Mukherjee
Mar 22, 2022, 08:30 pm
2 min read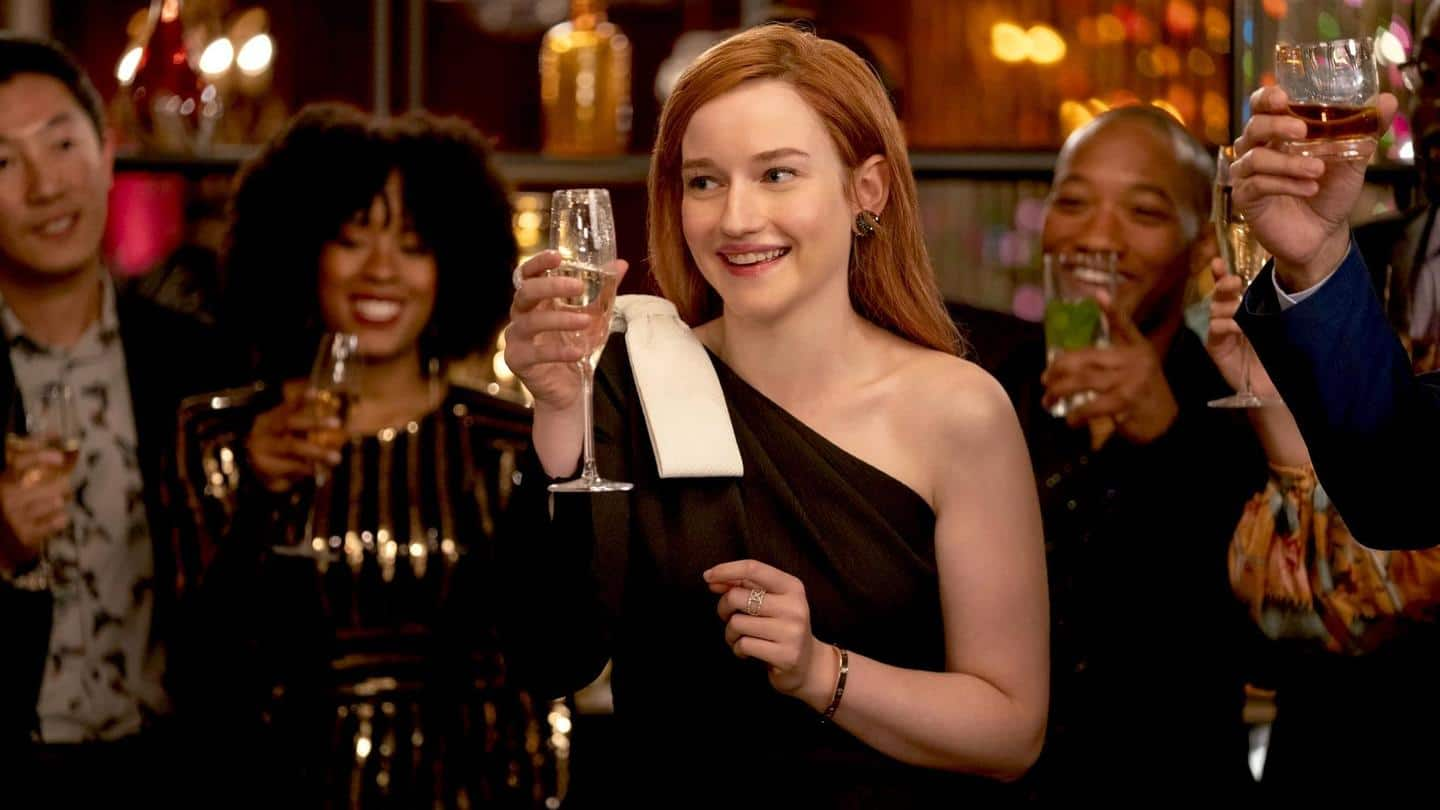 Netflix won in the true-crime department with its new series, Inventing Anna, this year. Starring Ozark actor Julia Garner as scammer Anna Delvey (based on real-life scammer Anna Sorokin), the show gave us details about fake identity storyline, mad skills, socialite culture, and a lot of wow moments. In case you are feeling a void after finishing Inventing Anna, you must try these shows.
Our first entry is Apple TV+'s brand new miniseries, WeCrashed. It features Anne Hathaway and Jared Leto as the real-life power couple Adam and Rebekah Neumann, who had created the "revolutionary" WeWork company. And, like Inventing Anna, it is based on the tale of a real-life fraud where the Neumanns had marketed leasing office spaces as a lifestyle and faked the company's valuation.
'The Puppet Master: Hunting The Ultimate Conman'
Getting into the non-fictional zone, we have the docu-series The Puppet Master: Hunting The Ultimate Conman. It tells the bone-chilling tale of Robert Hendy-Freegard, who defrauded several victims during his crime spree and collected around £1 million! Interestingly, his fake identity was of an MI5 agent. With only three episodes, this Netflix production has all the thrills to keep you satiated.
Next up, we have an ongoing series, The Dropout. This Hulu production is also a true-crime drama. It stars Amanda Seyfried as Elizabeth Holmes, a real-life convicted fraudster, who had conned investors out of millions of dollars. The only negative here is that new episodes come out weekly. It premiered on Hulu on March 3, so three episodes are currently out.
Ezra and Ava are madly in love. However, right after their marriage, Ava vanishes, taking all of Ezra's savings with her. Then, Ezra finds out Ava is actually Maddy, who is part of a group of imposters. How Ezra and other former spouses (read victims) of Maddy find her and take down this entire racket forms the plot for Bravo's two-season series, Imposters.
We'll be wrapping up with Hulu's season-wise anthology series, The Act. In its eight-part first season, we see the toxic relationship between Gypsy Rose Blanchard (Joey King) and her mother Dee Dee (Patricia Arquette). Although it seems as if the toxicity is limited to Dee Dee's overprotectiveness and Blanchard's wish to leave independently, things take an unexpected ugly turn as the show progresses.