These Bollywood stars have never gone to college
These Bollywood stars have never gone to college
Written by
Trivesh Sharma
Jun 24, 2019, 02:31 pm
3 min read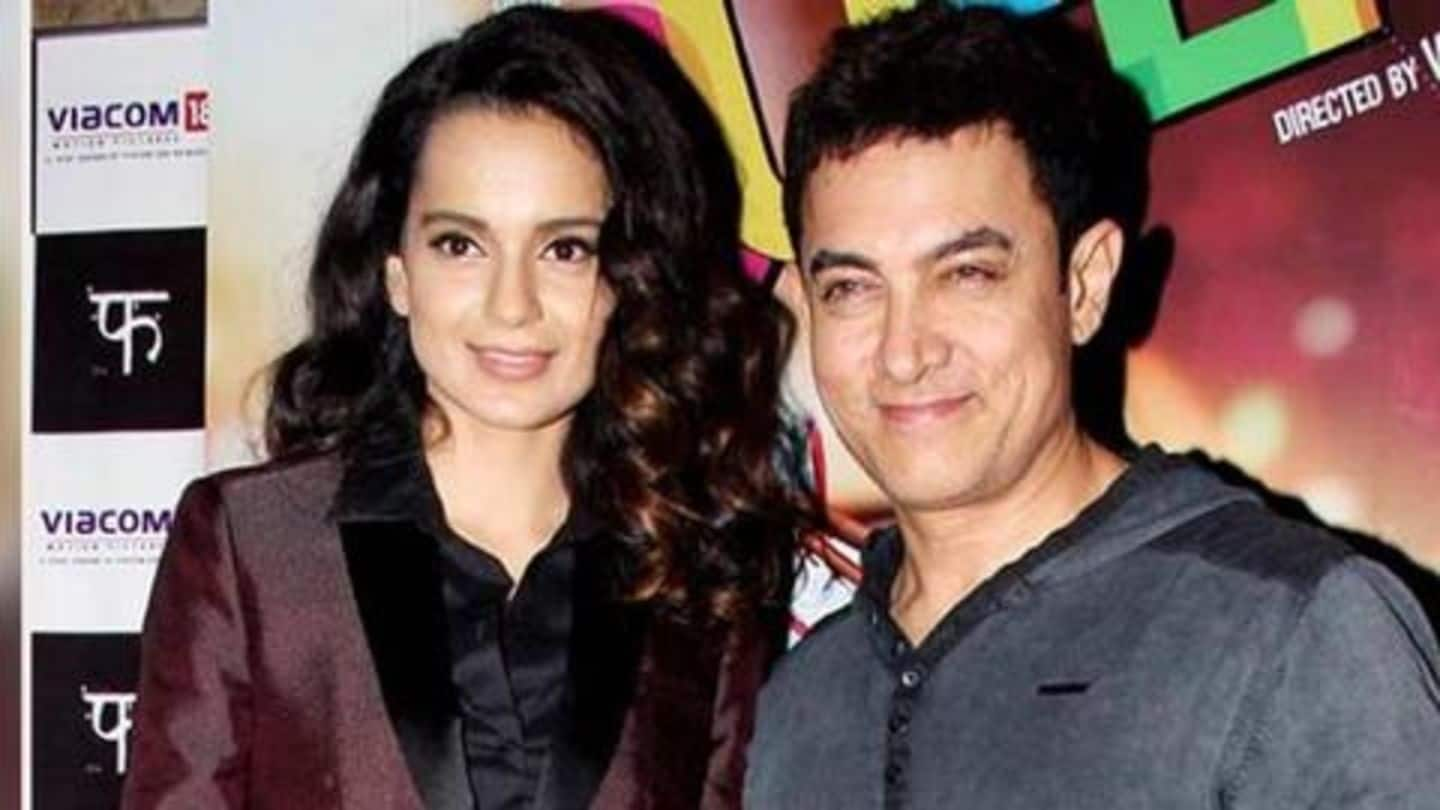 Our society mandates a string of degrees to be successfully established in life. However, in film industry, many have to start young to make it big eventually. Hence, education takes a backseat in such cases. Though we have an Ameesha Patel or a Soha Ali Khan who are highly qualified, we also have several who haven't even completed Class XII. Find out who all.
Kangana Ranaut had failed in Chemistry in Class XII
Kangana Ranaut, one of the highest-paid actresses in Bollywood, has marked her presence with her strong personality and perfect acting skills. Whether it's Queen, Tanu Weds Manu or Gangster, she nails every character on-screen. But do you know that in Class XII, Kangana failed in Chemistry? However, since she always knew that she was made for acting, she relentlessly strove towards that one goal.
Arjun Kapoor: Failed in Class XII, dropped out of school
Once a couch potato weighing 140 kgs, Arjun Kapoor was nowhere ready for Bollywood. His education is also not that worthy of mention, as the actor had failed in Class XII, after which he dropped out of school, and decided to pursue acting. And, now it's for all to see how talented he is, having delivered hits like Ishaqzaade, Ki and Ka and Gunday.
My education has only been till 12th standard: Aamir Khan
Known as Mr. Perfectionist in Bollywood, Aamir Khan's movies usually have a message and touch of reality, and influence millions of his fans. Though he has done several education-themed movies like Taare Zameen Par, 3 Idiots, his love for studies was non-existent. "My education has only been till 12th standard because after that I got into films," he had said in 2009.
Deepika: I just managed to finish my 11th and 12th
Deepika Padukone, one of the sought-after actresses in Bollywood, also had to sacrifice her education in order to achieve a place in the industry and the modelling world. In an interview, she had revealed why she couldn't attend college. "I haven't gone to college. I just managed to finish my 11th and 12th, because by then I had become a successful model," she said.
Priyanka left her college mid-way when she became Miss World
Priyanka Chopra Jonas had won the Miss World crown in 2000, and eventually entered Bollywood, establishing herself in a big way. She then progressed to the West, and became a name there too. But, as far as her education is concerned, it's not that impressive. She however did pass Class XII, but had to leave college mid-way when she had won Miss World.
Katrina Kaif: Started modeling at 14, didn't complete formal education
Katrina Kaif is one such actress who came to Bollywood from a foreign land, and eventually established herself as one of the bankable actresses. However, when it comes to education, this model-turned-actress was home-schooled and hasn't formally completed her schooling, since her family kept on moving from one place to another. Moreover, she started modelling at 14, and completely started focusing on that.