Brad Pitt sues Angelina Jolie for selling French winery share
Brad Pitt sues Angelina Jolie for selling French winery share
Written by
Shreya Mukherjee
Feb 19, 2022, 02:15 am
2 min read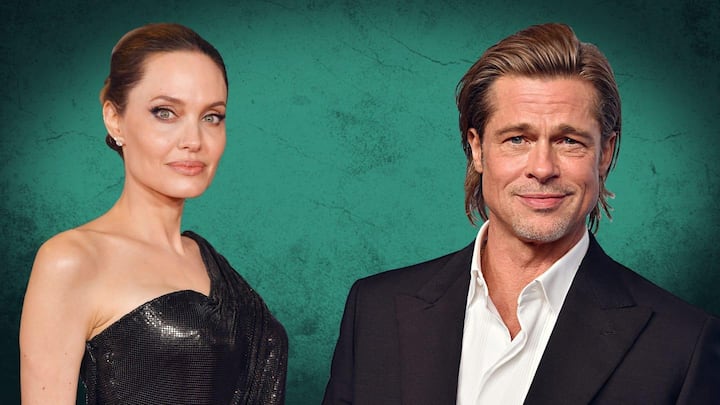 Once considered Hollywood's top couple, Brad Pitt and Angelina Jolie are now at loggerheads. The latest reason for contention is an alleged "unlawful" sale that Jolie made. According to Pitt, the Eternals actor has sold off her share of a French winery, which they had bought together back in 2008, without his consent. And now, the Fight Club star is suing his former wife.
Why does this story matter?
The Mr. and Mrs. Smith stars were together for around 12 years, including two years of marriage. However, their separation process has been bitter.
After seeking separation in 2016, Jolie said she had proof to substantiate domestic abuse claims against Pitt.
They were also involved in a long-drawn custody battle for their children in which the court granted them 50/50 joint custody in 2021.
Pitt claims they had an understanding about not selling shares
So, what exactly happened? According to Pitt's documents, accessed by TMZ, he and Jolie bought Chateau Miraval in Correns, France for a whopping $28.4mn. Although Jolie had shouldered 40% of the cost, Pitt claims "he alone made the winery successful" because she wasn't that interested. The duo apparently had an "understanding" that neither could sell their share of the interest without the other's consent.
Jolie apparently sold share to Russian oligarch Yuri Shefler
While the former couple went through a messy divorce and custody battle of their six children, this share-selling understanding seems to have remained solid through the years. Solid only until October 2021, when Pitt says he was "shocked" to find that Jolie had sold her share to Russian oligarch Yuri Shefler. And, Shefler's company Tenute del Mondo also allegedly caused various problems for Pitt.
Now, Pitt is seeking undoing of deal
Apart from raising concerns about how Tenute del Mondo is affecting his ability to run the winery properly, Pitt also went on to accuse Jolie of deliberately hiding details of the deal from him. In the suit, the World War Z actor has asked the court to undo the deal and sought damages, too. The Salt actor, however, hasn't commented on the matter yet.