Western celebrities adapt the Hindu way of life
Western celebrities adapt the Hindu way of life
Feb 07, 2017, 08:39 pm
2 min read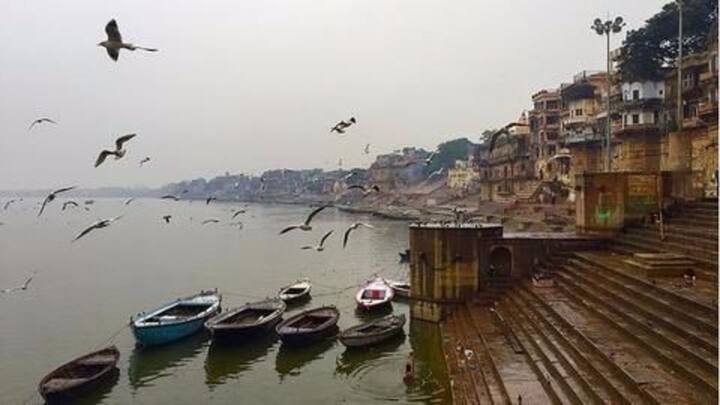 Hollywood has a substantial number of celebrities who have chosen to convert to Hinduism and adapt to the Hindu culture of living. Actress Julia Roberts, Comedian Russell Brand, M.I.A and George Harrison are all notable Western celebrities that prefer living their lifestyles as practicing Hindus. Tap in to read about more celebrities adapting the Hindu culture!
Beatles' guitarist converts to Hinduism after a spiritual quest
Amongst the western celebrities, Beatles' guitarist George Harrison was the first and probably most famous celebrity to embrace Hinduism. Harrison embraced the religion during a spiritual crusade in the mid-1960s. Remembering his course he famously said: "Everything else can wait, but the search for God cannot." After his death in 2001, his ashes were dispersed in the Ganges and Yamuna rivers in India.
Other celebrities who follow the Hindu way of life
Julia Roberts famously converted from Christianity to Hinduism in 2010 while filming "Eat, Pray, Love". Russell Brand- actor/comedian too is a practicing Hindu and married Katy Perry according to a traditional Hindu ceremony in India. Saxophonist John Coltrane, singer M.I.A, singer-songwriter Jerry Garcia, Louis Banks- the godfather of Indian jazz are other notable celebrities who embraced Hinduism.
Noteworthy writers who took up Hinduism
Some famous western writers too took up Hinduism. Notable amongst them was Jerome David Salinger-American novelist best known as the author of "The Catcher in the Rye". He was well versed in the Advaita Vedanta philosophy and a proclaimed Hindu. Christopher Isherwood who authored "The Berlin Stories" wrote extensively about his conversion to Hinduism and his encounter with Swami Prabhavananda and the Vedanta Society.
Steve Jobs and the Hindu story behind 'Apple'
In the 1970s Steve Jobs (a firm believer in Hinduism) had traveled to India to meet a renowned guru-Neem Karoli Baba, also known as Maharaj-Ji. Some stories claim that 'apple' was the guru's favourite fruit which later became the logo of the company.