Leaked photos of 'Thor 4' shows Christian Bale's bald look
Leaked photos of 'Thor 4' shows Christian Bale's bald look
Apr 19, 2021, 11:50 pm
2 min read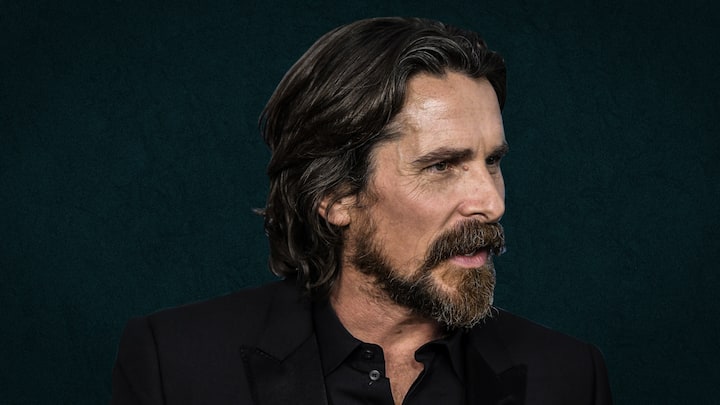 Christian Bale, who will be starring in Thor: Love and Thunder, has been spotted in a bald avatar this time. He looked unrecognizable in the shaved head look with a trimmed-down physique in the leaked photos from the film's set. To note, the actor will portray the role of Gorr - the God Butcher in the film, which is slated for a 2022 release.
Bale seems to be staying true to the comics
Multiple images surfaced on social media in the last few hours from the film's set and Bale's look has got the fans all pumped and intrigued. The actor seems to be paying homage to the comic book look of the bald and scary-looking Gorr. The character has the same black-colored power source - the alien symbiote, just like another famous super creature called Venom.
Here's a look at Bale's transformation for the MCU
Gorr's mission is to find and destroy all gods
The Academy Award-winning actor will be playing Thor's nemesis in the film. His character Gorr lost his faith and belief in god after most of his loved ones died for various reasons and not a single god answered him back. After an intensive search, he finds a few and makes it his mission to kill each and every single god from the entire universe.
Bale has played another big comic-book character in the past
Interestingly, this is not the first time Bale has turned to comic books for roles. He played the critically acclaimed and fan-favorite Batman in three Christopher Nolan films - Batman Begins in 2005, The Dark Knight in 2008, and The Dark Knight Rises in 2012. The Dark Knight trilogy was a success and grossed an estimated $2.4 billion at the box office worldwide.
Bale is sure to shine in the next Thor film
Bale is well-known for his ability to dig deep into a character. He believes in gritty method acting, going to scary length sometimes. The six-feet tall actor weighed a paltry 40 kg in The Machinist, whereas he ate pies every day when he played former Vice President Dick Cheney in Vice. We can't wait to see what Bale brings to his character this time!