Hansal Mehta gets abusive when offered a ticket to Pakistan
Hansal Mehta gets abusive when offered a ticket to Pakistan
Apr 19, 2021, 07:59 pm
2 min read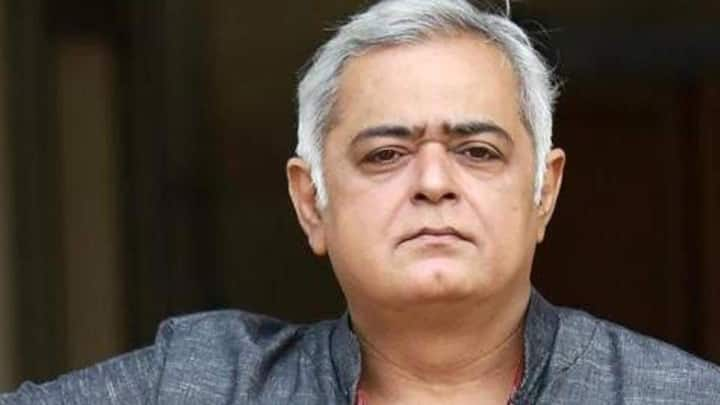 Director Hansal Mehta engaged in an abusive argument with a Twitter user recently. The fight, which began when Mehta pitted India's COVID-19 situation against Pakistan's, saw a social media user offering him a one-way ticket to the neighboring country. Amid the exchange, Mehta ended up blocking the user and reporting him to police officials for "inciting hate and issuing threats against Muslims."
Mehta comparing India's COVID-19 situation with Pakistan upset some netizens
On Sunday, as COVID-19 condition worsened in the country, Mehta wondered aloud on Twitter if the pandemic condition was better in Pakistan. The tweet did not sit well with a section of users and one of them wrote that they were willing to pay for a first-class one-way ticket for the filmmaker if he chose to shift there permanently. And, so it began.
One user offered to buy him a one-way ticket there
Without backing down or ignoring the user, Mehta asked them to book the ticket. The Twitter user then shared a screenshot of an Emirates flight booking. Subsequently, Mehta asked for "proper and valid proof of payment." Full-fledged trolling began soon and Mehta repeated the same reply for every attack. The Twitter user, who goes by the name Dev Mehta, has thousands of followers.
Mehta soon reported the incident to Sharjah Police on Twitter
A visibly triggered Mehta reported the account to authorities
Mehta shared the screengrab of the ticket where the website shows invalid booking. Hilariously, the 52-year-old incorrectly (!) tagged Sharjah and Dubai Police in a tweet and accused Dev for issuing a fake plane ticket, "inciting hate and issuing threats against Muslims."
Dev, the netizen, booked tickets from his agency, he claims
Replying to this, Dev said, "State of our so called "Intellectuals of Indian society" They can go to any level and get anyone against them harmed or arrested." He further claimed that he booked the ticket from his own agency, and canceled it when Mehta blocked him. It is yet to be known, however, if any action has been taken in this case.