'Dhaakad' trailer: Kangana Ranaut leads promising global-scale spy thriller
'Dhaakad' trailer: Kangana Ranaut leads promising global-scale spy thriller
Written by
Shreya Mukherjee
Apr 29, 2022, 07:04 pm
2 min read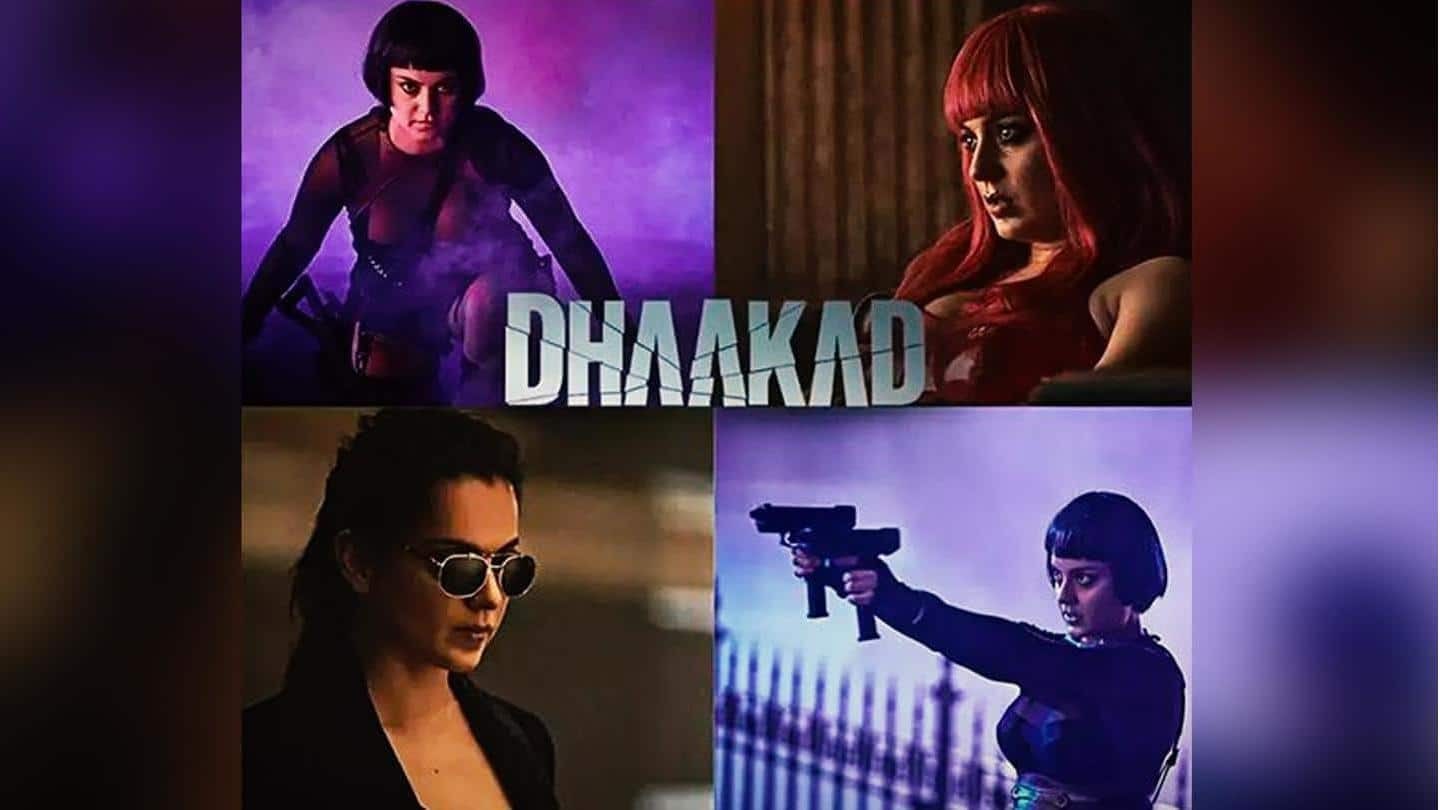 Kangana Ranaut gave us the trailer of her upcoming spy thriller, Dhaakad on Friday, and we are blown! Essaying the lead role of Agent Dragonfly aka Agni, Ranaut presents us with high-precision action, multiple undercover avatars, and globe-trotting adventure. Oh, there's a lot of mystery in the mix too. Overall, we can't wait for the film to drop. Here's a breakdown.
Why does this story matter?
The full-on actioner has been in the pipeline for a long time.
Ranaut's fans could have seen her in this avatar as early as 2020 but COVID-19 and other factors led to numerous delays.
Once comparing Dhaakad with Resident Evil (and creating online uproar), Ranaut hasn't compromised on the production value of the film: be it shooting in Budapest or hiring cinematographer Tetsuo Nagata.
Agent Dragonfly aka Agni gets sleek introduction
The 2:47-minute-long trailer begins by showing us Agni right in her element as she coolly sips alcohol and converses via codenames. She's sent on deadly missions by someone called the Ringmaster (Saswata Chatterjee), in a fashion which will remind viewers of the Villanelle from Killing Eve. As Agni sheds blood unabashed, a voiceover warns Ringmaster that his agent is going out of hand.
Arjun Rampal's menacing Rudraveer is the main villain
Right at this juncture, Ringmaster gives Dragonfly her next case: stopping the most dangerous human trafficking ring's mastermind, Rudraveer (Arjun Rampal). Sporting the viral platinum blonde hairdo, Rampal appears merciless and downright crazy as the prime antagonist. But that's not all because Agni is dealing with dark secrets from her past as well, which might find connections to her current case.
Shame it took us this long to get female-led actioners
Aside from Killing Eve, the trailer also oozes the vibes of Angelina Jolie's Salt. It's a shame that comparisons from Hindi film don't come to mind immediately as it's men who take the pie in espionage thrillers. Directed by Razneesh Ghai, Dhaakad co-stars Divya Dutta and Sharib Hashmi. The upcoming movie will premiere in theaters on May 20, 2022. Mark your calendars!