Ekta Kapoor introduces son Ravie Kapoor with an emotional note
Ekta Kapoor introduces son Ravie Kapoor with an emotional note
Jan 31, 2019, 08:07 pm
2 min read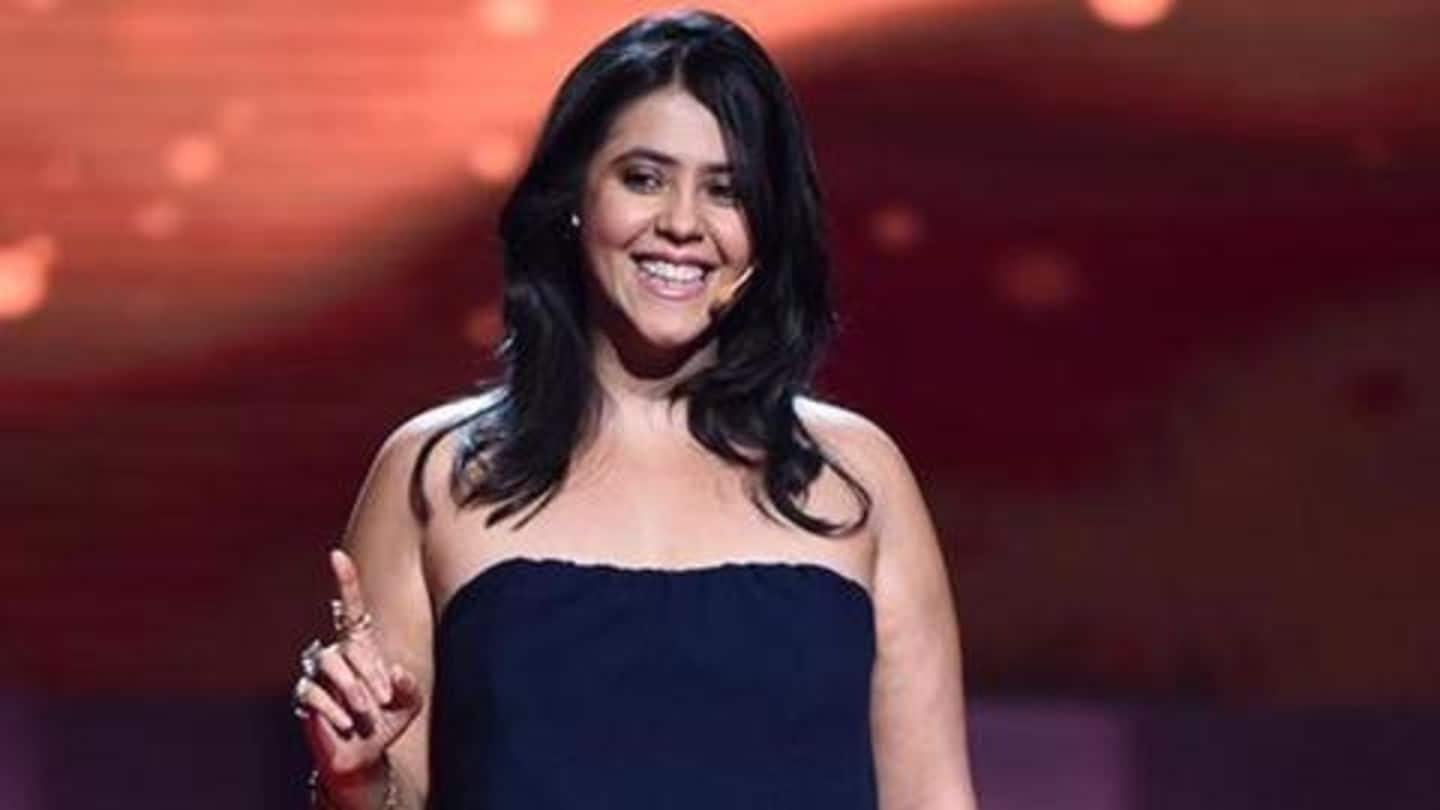 Ekta Kapoor is the new mommy of the town. The television producer became a proud mother to a baby boy through surrogacy. Reportedly, the baby was born on January 27. While it was an emotional moment for Ekta, the diva was overwhelmed about entering motherhood. In fact, she penned a heart-warming note as she introduced son Ravie Kapoor to the world. Here's more.
Ekta names her son after father Jitendra
Interestingly, Ekta named her son after her father Jitendra whose original name is Ravi Kapoor. Ekta shared the big news on social media and called it the best moment of her life. She wrote, "It is an emotional moment for me and my family and I can't wait to begin this new journey of being a mother to my little of joy, Ravie Kapoor."
Ekta feels immensely blessed to become a mother
Ekta mentioned that she feels immensely blessed to embrace motherhood. She also said becoming a parent is the biggest success of her life. "By God's grace, I've seen many successes in my life, but nothing beats the feeling of this beautiful soul being added in my world. I cannot even begin to express how happy my baby's birth has made me," she added.
Ekta's post about motherhood is sheer love
Ekta underwent through multiple cycles of IVF
Talking about Ekta's journey to motherhood, Dr. Nandita Palshetkar revealed that the lady went through multiple IVF cycles. However, Ekta didn't lose hope of becoming a mother. "Ekta Kapoor came to me some years back to become a mother. We tried to help her get pregnant with multiple cycles of IUI and also multiple cycles of IVF. But we were unsuccessful," she said.
It was a seven year journey for Ekta
After several failed attempts, Ekta opted for surrogacy and she succeeded. "We had to take help of the technique of surrogacy which we performed 9 months back at Bloom IVF centre. Nine months later she has achieved success with the birth of a child on Sunday," Nandita mentioned. However, it was a seven-year process for Ekta who is thankful to Nandita for guiding her.
Becoming a mother was a long process for Ekta