Isha Ambani reveals real reason for crying at her 'bidaai'
Isha Ambani reveals real reason for crying at her 'bidaai'
Jan 31, 2019, 06:46 pm
2 min read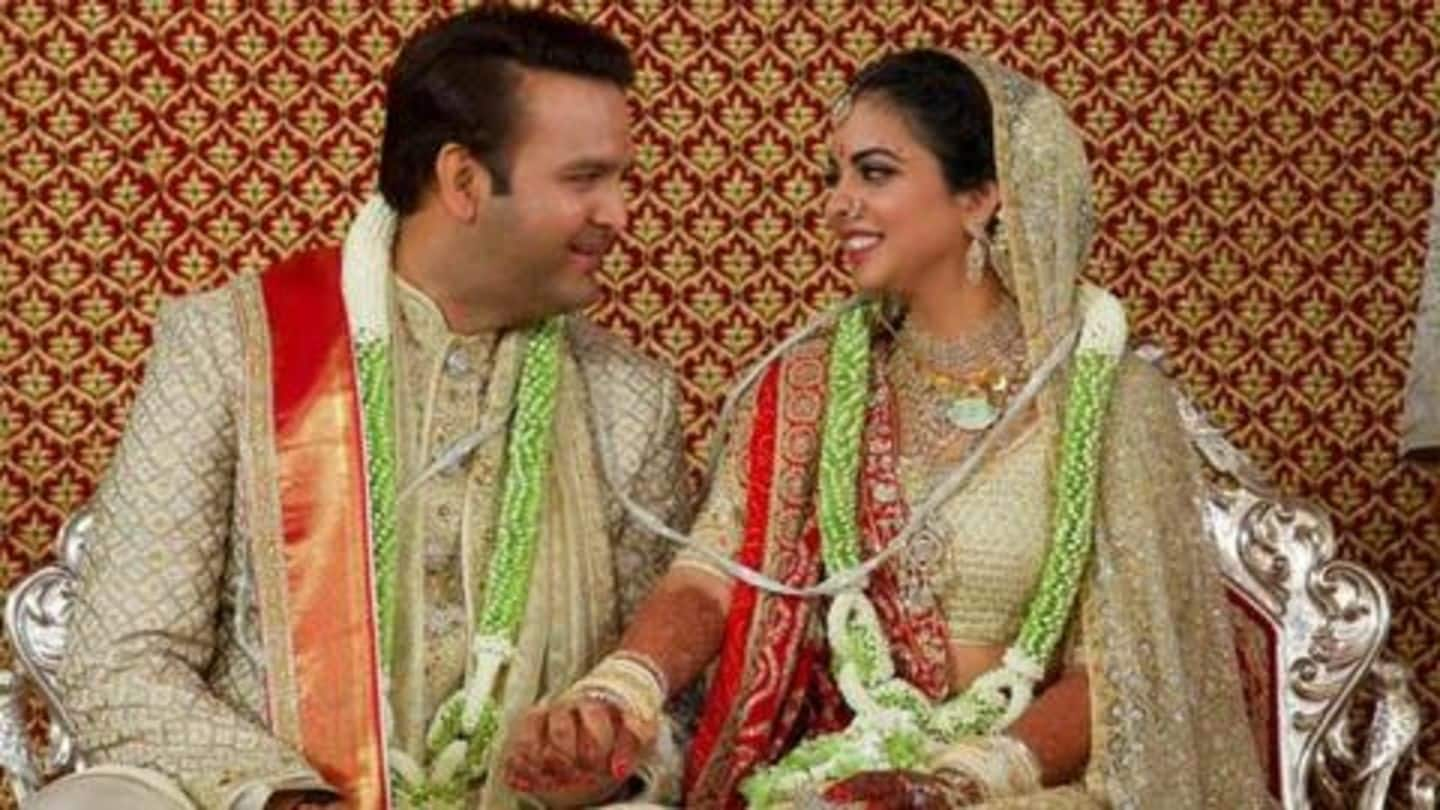 It was a dreamy wedding for Isha Ambani who married Anand Piramal on December 12, 2018. Now after over a month, Isha opened up on the fairytale that it was, including her bidaai, a ceremony where the bride bids farewell to her parents, and goes to her husband's house. Isha said she didn't intend to cry during the ceremony, but then something happened.
'Peer pressure' made Isha cry at her 'bidaai'
During a wedding, bidaai is one of the most emotional moments for a bride. However, Isha said though she had planned not to cry, it was the peer pressure that made her shed tears. "It was a very emotional affair for everyone. I only cried at my bidaai because I felt some peer pressure. Everyone else was crying, especially my parents," Isha recalled.
Getting married at home made it very special: Isha
Just like any other bride, Isha was also nervous before her D-day. She also had jitters as she was heading for her new journey. "I had my share of bridal jitters but getting married at home made it very special and I had the time of my life celebrating my most memorable moments with the people I love," Isha was quoted as saying.
Not Isha, her parents Mukesh and Nita planned the wedding
Talking about the extravagant event, Isha told Vogue that she wasn't involved in her wedding planning. Instead, it was her parents Mukesh and Nita Ambani who did all the hard work. "Thankfully, we ended up liking the same things. I was never someone who dreamt of how my wedding would be, yet it was wonderful in more ways than I can imagine," she stated.
Anand reminds me of my father: Isha
Isha is currently in her happy space and enjoying marital bliss with Anand. Despite being different personalities, Isha and Anand get along really well. "We are both very family-oriented, and we both love food," she reasoned. Isha, while praising her new husband for his sense of humor and spirituality, also emphasized that Anand reminds her of her father Mukesh Ambani in many ways.