What's up with Bollywood?
What's up with Bollywood?
Written by
Sripriya Yegneswaran
Dec 10, 2016, 08:50 am
3 min read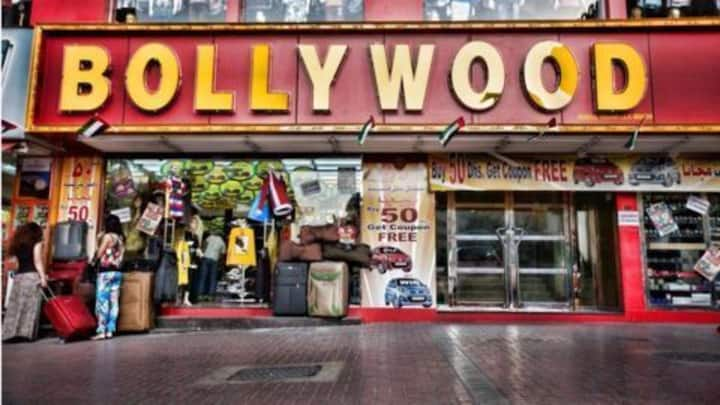 While on one hand, one of the most-powerful couples of Hollywood is heading for a divorce; on the other, Anushka Sharma said marriage is on the cards. Ranbir Kapoor is set to move in his newly 'Gauri Khan' designed bachelor-pad. Ranveer Singh starrer Befikre released on 9th Dec, and we rate it a one-time watch. To know more about entertainment news, tap in.
Are George and Amal Clooney set to go separate ways?
According to sources, after Brangelina, 2016 may witness the splitting of one of the entertainment industry's most famous and powerful couples-George and Amal Clooney. Amal reportedly wanted to begin a family, an idea that George never favoured. She also wants to move to their English dream home whereas George is content with their Hollywood home in Los Angeles. This sparked irreconcilable differences between them.
The newly-released Ranveer Singh and Vaani Kapoor starrer is a light-hearted, romantic comedy movie. Like most movies falling in the rom-com genre, the film has several loopholes and lacks originality. A breezy watch, the movie Befikre is mostly for the younger crowd and for the kind of audience that believes in romance that defies logic.
All about the Baywatch trailer
'Baywatch', the much-anticipated Hollywood film released its trailer today and it looks like a joyride! The Zac Efron and Dwayne 'The Rock' Johnson starring trailer provides insights into a lot of 'abs' and sombre faces in funny situations. What's more is that it also features a 'you blink and you miss' shot of Priyanka Chopra; fans may have to wait for a better introduction.
Deepika Padukone - Asia's sexiest woman
Beating four-time winner Priyanka Chopra, Deepika Padukone went on to being the sexiest Asian woman in the world for the first time. The list is published by Britain-based newspaper annually. Deepika, soon to make her Hollywood debut in the Vin Diesel starrer 'xXx: Return of Xander cage' said, "It does bring a smile to my face, but sexy means different things to different people."
Rishi Kapoor in awe of Ranbir's new home designer
Ranbir Kapoor is set to move into his brand new bachelor pad designed by none other than Gauri Khan. Ranbir's father Rishi Kapoor was so impressed by his son's new home that he took to Twitter to praise Gauri. His tweet read, "Gauri Khan! You have made a home out of Ranbir's house. Beautifully done! Both Neetu and me are overwhelmed. Thank you!"
The King's movie trailers break records as well
Released just yesterday, the trailer of Shah Rukh Khan's upcoming movie 'Raees' created history by becoming the first ever Bollywood film trailer to gain 21 million views in 24 hours. It broke records created by the Aamir Khan starrer 'Dangal' trailer which had received 9 million views in 24 hours. Post-release, the trailer became exceedingly popular, featuring on Twitter's worldwide trends for the day.