Love 'Billions'? You can try these five intriguing shows
Love 'Billions'? You can try these five intriguing shows
Written by
Pallabi C Samal
Sep 24, 2019, 02:51 pm
3 min read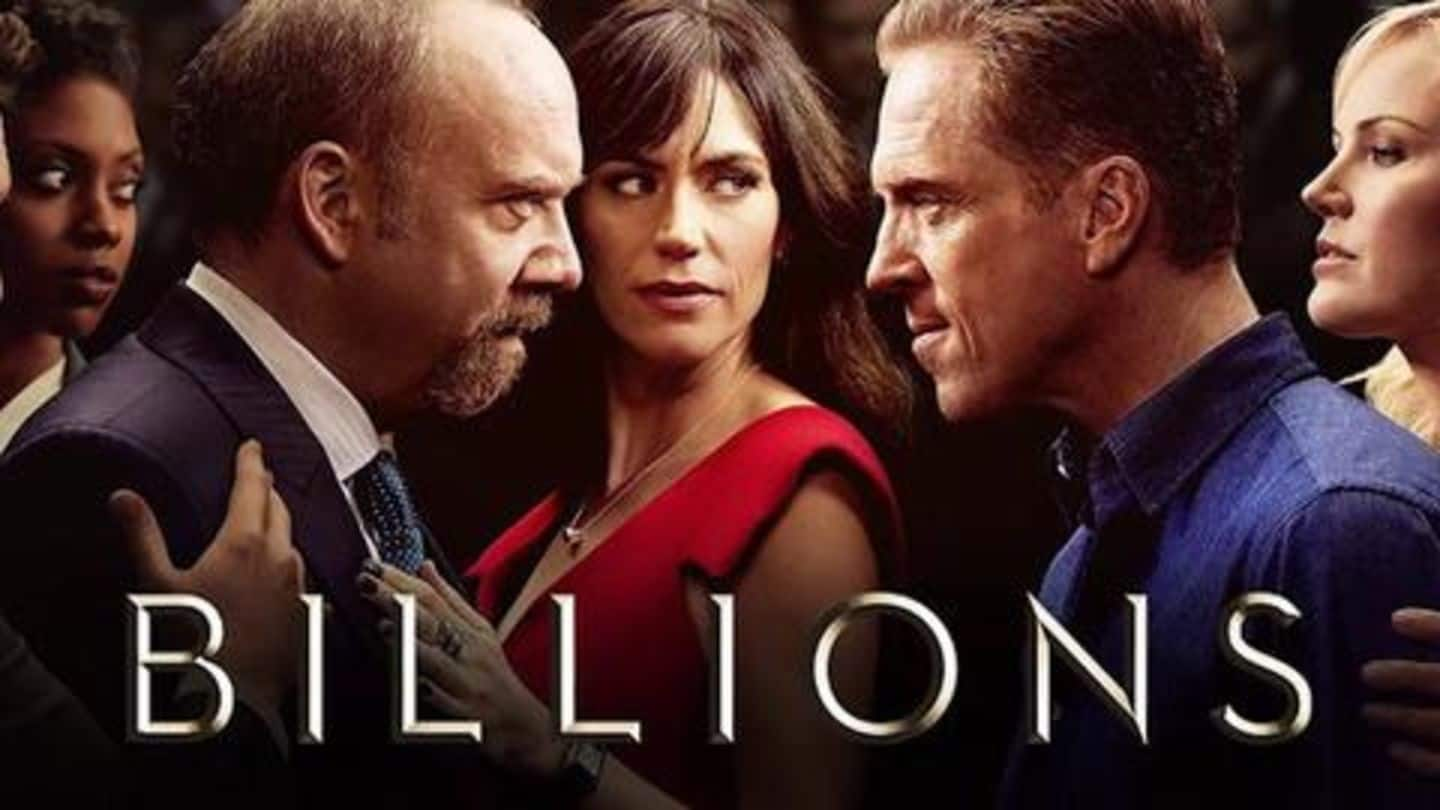 Billions is a captivating drama series that mixes the world of politics with that of New York high finance. In it, we see Chuck Rhoades, a shrewd US Attorney, and Bobby "Axe" Axelrod, an ambitious hedge fund king, in contest against each other, using their best wits, power and influence to outdo the other. Want to watch more such mind-boggling series? Try these five.
'Money Heist': Catch this racy drama series on Netflix
A TV show that has even intrigued Bollywood stalwart Shah Rukh Khan, Money Heist talks about a mysterious man named "The Professor," who recruits 8 individuals to carry out the biggest bank robbery in history. The 3-part, two seasons show focuses on how the team takes in 67 hostages inside the Royal Mint of Spain in Madrid, while battling with the police outside.
Will Tommy Shelby kill himself in 'Peaky Blinders'?
Peaky Blinders left viewers stunned with its Season 5 finale, aired recently. In it, the ambiguous ending raised a question: Is it the end for Tommy Shelby? That's because he has a gun pointed at his head, apparently ready to pull the trigger, while he's looking down at his dead wife and horse. This BAFTA winner drama will bind you till the end, guaranteed!
You can never get bored of watching 'Breaking Bad'
Breaking Bad, a Vince Gilligan creation, is a masterpiece that manages to keep you on edge every single time you watch it. The neo-Western crime drama shows how a cancer-stricken Chemistry professor, out of a need of money initially, starts making meth, and emerges as a druglord. Inundated with twists and turns, a film based on this show is set to release next month.
Watch how a TV news channel works in 'The Newsroom'
Not all might like The Newsroom, but this political drama displays the nitty-gritty of how a TV news channel works. Headlined by Jeff Daniels as Will McAvoy, the show was principally written by Aaron Sorkin, known for Emmy Award-winning drama, The West Wing. It opened to average critical reviews, but ignore that, and give it a try, because it's worth one watch at least.
'StartUp': A crime-driven cryptocurrency group and a crooked FBI agent
When the 54-minute pilot of StartUp was aired in 2016, the four sex scenes (already?) turned viewers off, but beyond that, this TV drama is a compelling watch. It shows a Miami-based group developing a digital currency but gets embroiled in the crime world, and a crooked FBI agent, Phil Rask has vowed to take them down. Martin Freeman plays Rask, with subdued anger.