Post marriage, Ginni imposes a special rule on Kapil Sharma
Post marriage, Ginni imposes a special rule on Kapil Sharma
Jan 30, 2019, 04:17 pm
2 min read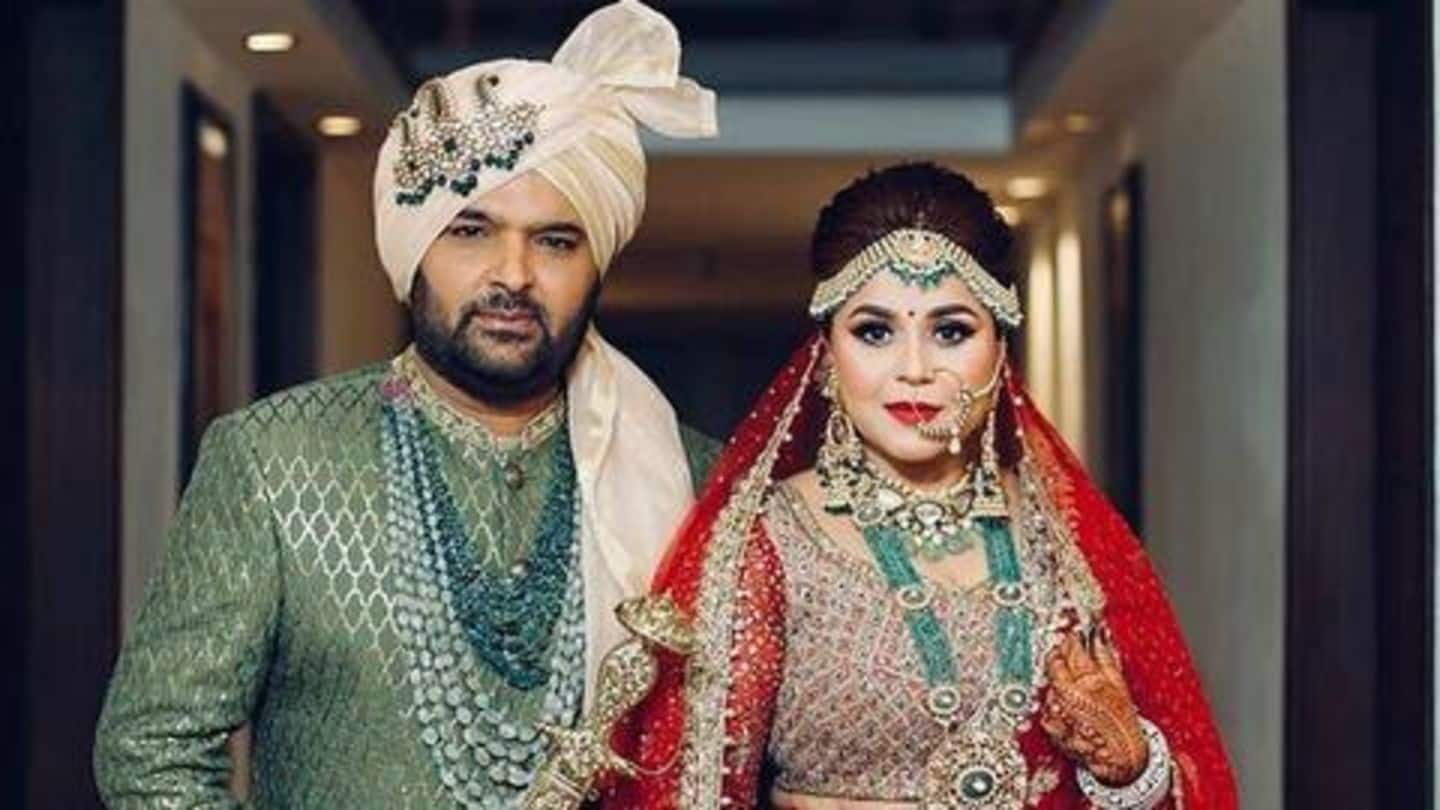 Kapil Sharma is a happily married man. He tied the knot with his longtime girlfriend Ginni Chatrath on December 12. Though the couple is enjoying this new phase, marriage has brought some changes in their lives as well, especially for Kapil, in terms of rules imposed by beloved wifey. And Kapil has to abide by her special rule, come what may.
Kapil doesn't delay his shoots anymore, reaches home by 10pm
Ginni's rule has actually made Kapil punctual. The performer is known for delaying shoots and making his guests wait. But surprisingly, after marriage, Kapil has undergone a massive change. He not only begins shooting on-time but also wraps it up early, so that he can reach home by 10pm, as Ginni doesn't want him to come home late.
Celebrities are happy with this 'Ginni Effect'
Interestingly, many have started noticing this change in Kapil and are happy for him. Actor Juhi Chawla revealed recently in TKSS, that during her previous appearances, Kapil used to start the shoot at 11 pm, which lasted till 3 am. However, this time she was surprised that the shoot began at 7 pm and that Kapil was there on sets before time.
Kapil considers Ginni as the anchor of his life
Notably, Kapil credited Ginni for bringing this positive change in his life. The comedian-turned-actor admitted that it was Ginni who supported him through his good times and bad. "She has been my emotional anchor, she has surrendered herself for my well-being. I will do as she says because I know that she is right; hosh mein decision leti hai," Kapil was once quoted saying.
Bharti feels Ginni deserves credit for 'TKSS' success
Further, Kapil's comeback show The Kapil Sharma Show witnessed a grand comeback last December. In fact, TKSS managed to be among top five shows on TRP charts. Certainly, the TKSS team, including Bharti, is elated over the show's success. However, she felt that it was Ginni who deserves the credit of this success. After all, Ginni proved to be a lucky charm for him.
Kapil and Ginni to host third wedding reception next month
Meanwhile, Kapil and Ginni are preparing to host their third wedding reception in Delhi next month. The reception will, reportedly, be attended by Kapil's political and bureaucrat friends. Besides, their family and close friends will also be in attendance there.