GoT: Here's what you (probably) don't know about White Walkers
GoT: Here's what you (probably) don't know about White Walkers
Written by
Siddharth Tyagi
Apr 04, 2019, 12:04 pm
2 min read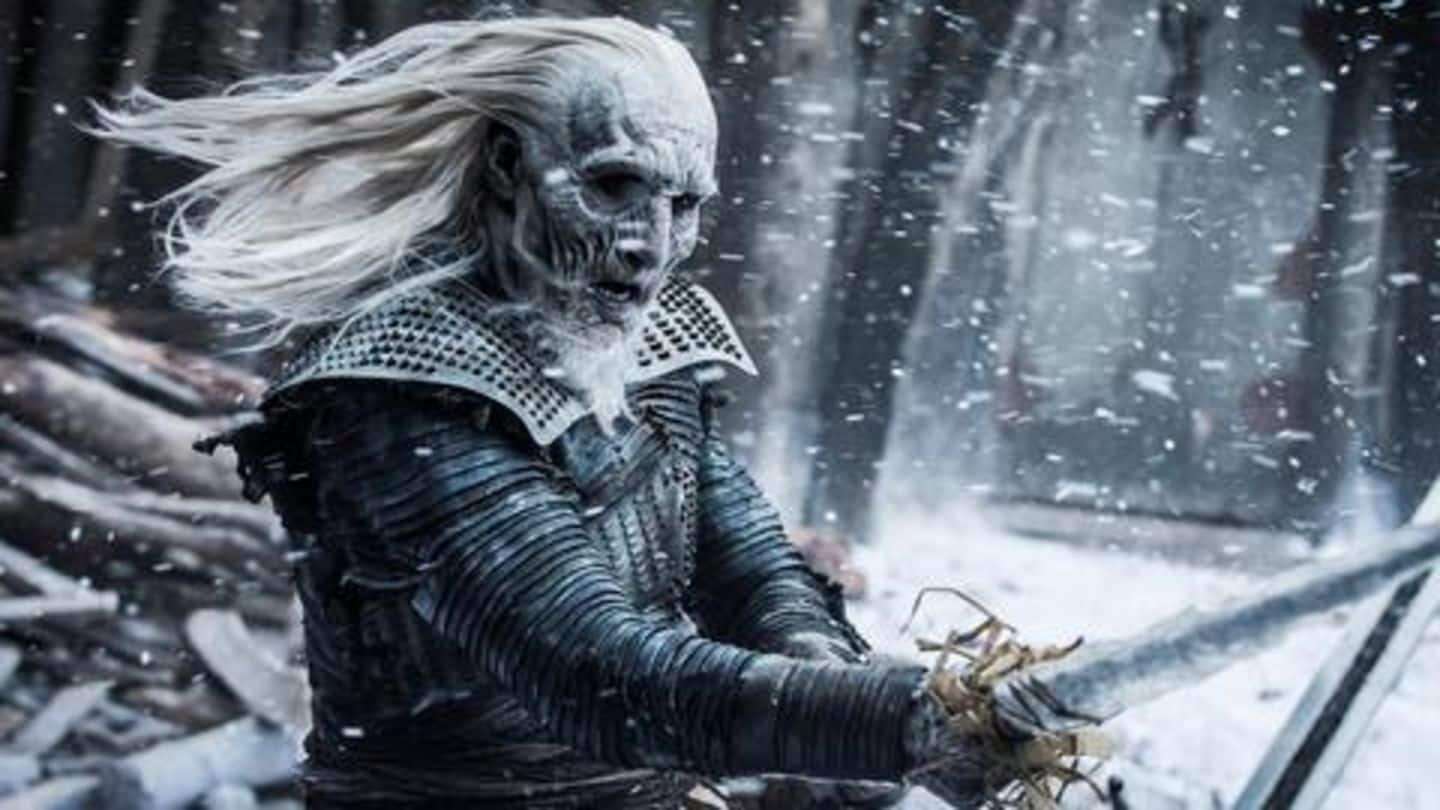 White Walkers are ancient ice-creatures threatening the Game of Thrones universe. The undead army with unclear intentions is all set to march over to Westeros and cause unprecedented mayhem. Led by the Night King, it has thousands of undead mystical creatures who stop at nothing, even if they have their limbs cut off. Here are some facts about White Walkers that you should know.
They communicate in an ancient language, sounds like ice crackling
White Walkers are strong creatures who always travel together. It is obvious that they must be having a communication method. Turns out, they do. They speak in an ancient language called Skroth that sounds like the crackling of ice. It is specific to them and no human has ever spoken it. In the books, it is also stated that the creatures can laugh.
The Night King was once a human being
He was one of the first men. While stories of his origin differ in the series and the books, the commonly accepted version is that he "was a champion of the battlefield and the thirteenth Lord Commander of the Night's Watch." He was turned into a walker by the Children of the Forest. Another story talks about a Night's Queen, who took his soul.
There are only two ways to kill them
It is widely believed that they can be killed by fire. This, however, is not true as the White Walkers can only be killed either by Dragonglass (as shown by Sam) or by Valyrian Steel (as exhibited by Jon Snow). Valyrian Steel swords are extremely rare, so Dragonglass becomes the only viable option to combat the White Walkers.
They might not be as evil as they seem
The creation of White Walkers is a consequence of war. Centuries ago, The Children of the Forest were being slaughtered. As a way to protect themselves, they used Dragonglass to create the undead army. The army, over time, turned against its creators. There are multiple fan theories that support this argument and we, as viewers, might be in for a big surprise twist!