'Heropanti 2' trailer highlights: Nawazuddin's 'Kick' laugh, Tiger's action moves
'Heropanti 2' trailer highlights: Nawazuddin's 'Kick' laugh, Tiger's action moves
Written by
Pallabi C Samal
Mar 17, 2022, 02:07 pm
2 min read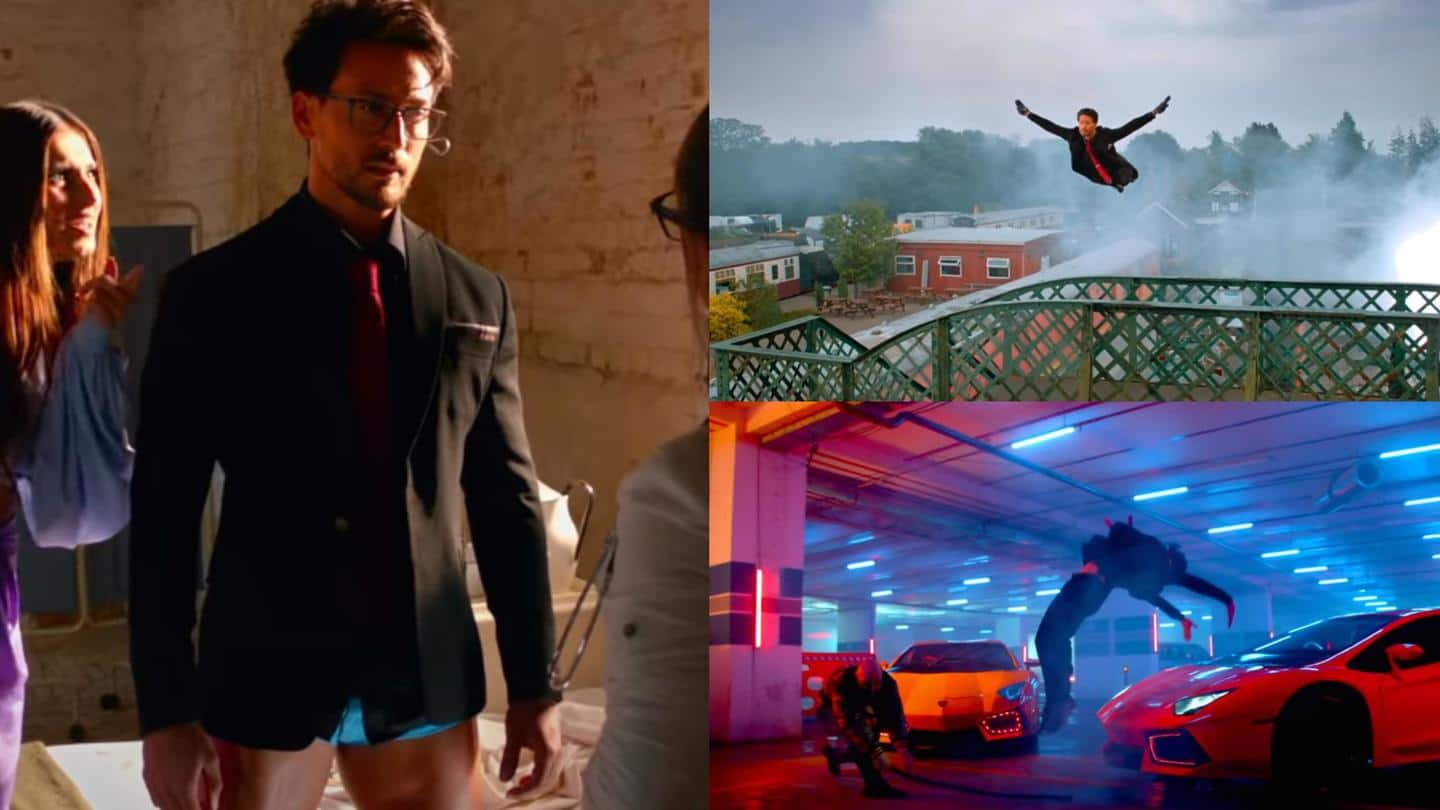 The trailer of Heropanti 2 is finally out! Ahead of its April 29 theatrical release, makers dropped a 3:38-minute-long clip of the sequel to Heropanti (2014), the debut film of Tiger Shroff. Visually appealing and led by Shroff, the trailer indicates the film will have high production value and sleek action moves, but when it comes to content and dialogues, both are sub-par.
What does the trailer show?
The trailer starts with Laila (Nawazuddin Siddiqui), a magician who loves to kill. Makers have retained his iconic laugh from Kick (2014) in which played a corrupt businessman. Like Heropanti 2, Kick was a Sajid Nadiadwala production, too, so this makes sense. The trailer emphasizes that Laila is the kingpin of cyberworld crimes—though we don't know how—and only Babloo (Shroff) can bring him down.
Babloo is like any character Shroff has played so far
Saying a nonsensical line that goes like, "Babloo dhundne se nahi, kismat se milta hai (One cannot find Babloo by searching, you find him if you are lucky)," Babloo enters the scene, in typical Shroff style! Through his acrobatic moves, makers show us the skills he has, like agility, power, intensity, and speed, and it almost feels like a commercial for a health drink.
Check out the trailer here
Tara Sutaria brings the trailer's quality further down
Tara Sutaria's Inaaya is the weakest link in this trailer. Her acting is terrible, dialogue delivery is robotic, and lines are super cringy. As a character, it seems Inaaya feels strongly for Babloo and they were in love, but the latter ditched her without giving an explanation only to come back later. Apart from adding glamour in unnecessarily skimpy clothes, Sutaria offers nothing else.
'Heropanti 2' isn't the sole release on April 29
Moreover, makers have copied scenes from films like Crouching Tiger, Hidden Dragon and Harry Potter and the Sorcerer's Stone, which is rather shameful. AR Rahman's music is the only good bit in the trailer. At the box office, the Ahmed Khan-directorial will have a direct clash with Ajay Devgn and Amitabh Bachchan's Runway 34, which looks like a much better competitor, but let's see.