In prison, Harvey Weinstein tests positive for coronavirus
In prison, Harvey Weinstein tests positive for coronavirus
Mar 23, 2020, 12:44 pm
2 min read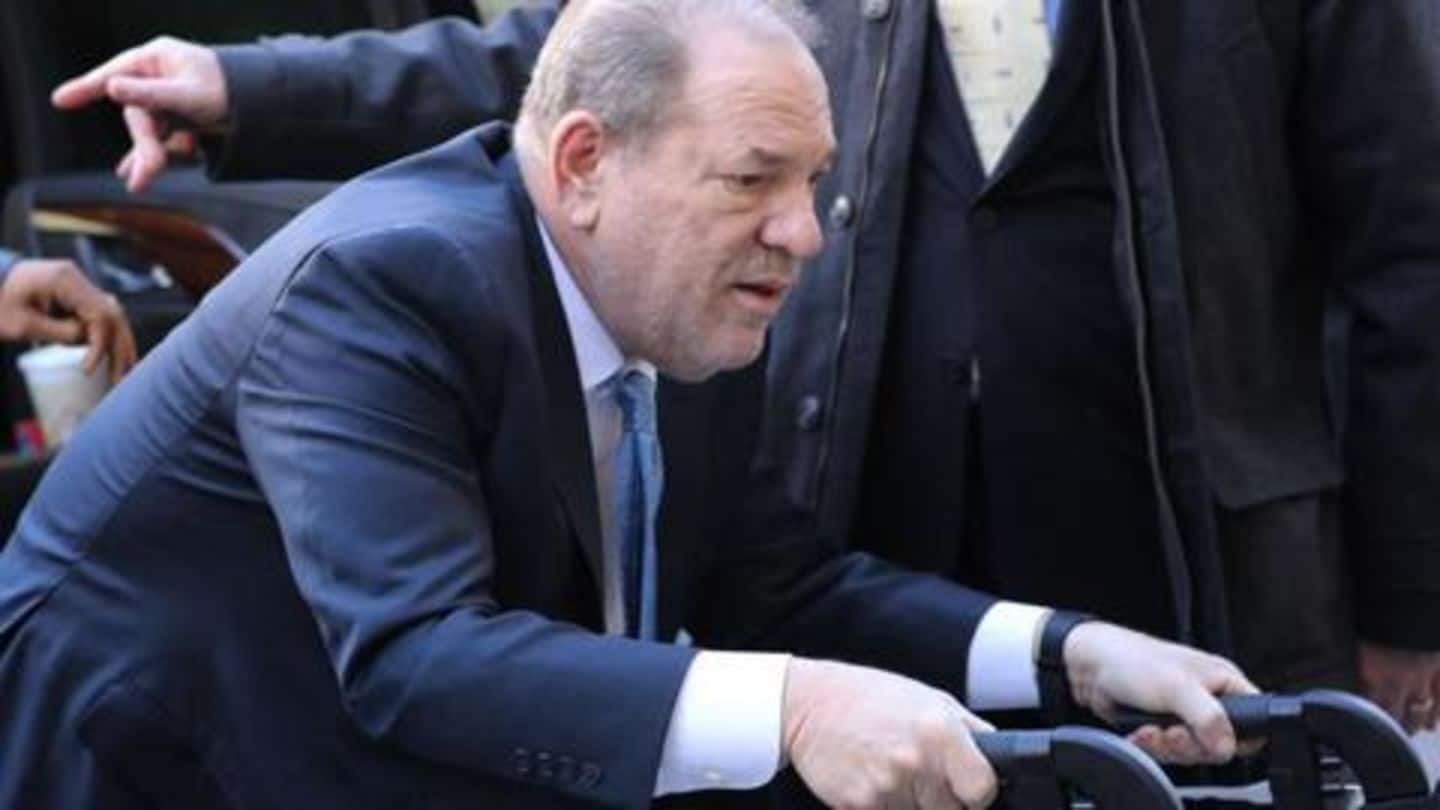 Former Hollywood producer and convicted rapist Harvey Weinstein, who is currently in the Wende Correctional Facility prison in New York City, has tested positive for the novel coronavirus, according to reports. The disgraced ex-movie mogul has since been placed in medical isolation inside the jail. After being found guilty of two sex crime charges, Weinstein was sentenced to 23 years imprisonment earlier this month.
Weinstein was recently transferred from NYC's Rikers Island jail
Weinstein was only recently transferred to the Wende Correctional Facility from New York's Rikers Island, where he remained until March 18. By catching the deadly infection, Weinstein, who recently turned 68 years old, joins one other prisoner at the maximum-security facility to be placed in isolation after contracting the virus, which has so far claimed more than 14,000 lives around the world.
It remains unknown where Weinstein contracted the virus
According to officials, Weinstein most likely carried the virus when he was brought to the Wende facility last Wednesday. However, it remains unknown whether Weinstein contracted the virus at the Rikers, where nearly 40 inmates have been tested positive for COVID-19 in the past week, or at NYC's Bellevue hospital, where the ex-producer underwent treatment for high blood pressure and chest pain.
Weinstein's conviction marks a landmark event in #MeToo movement
Once one of the most influential movie producers in the West, Weinstein was last month convicted of first-degree criminal sexual act and third-degree rape. Subsequently, this month, the Oscar-winning former producer was sentenced to 23 years in prison by a New York court, in what marks a landmark event for the #MeToo movement across the globe. Weinstein has been accused by numerous women.
With more and more inmates testing positive for the virus, the problems for US authorities are bound to rise. The country, which is already in a virtual lockdown, has witnessed the third-highest number of COVID-19 cases after China and Italy. Reportedly, the US has recorded 35,060 cases and 457 deaths due to the virus, which originated in the Chinese city of Wuhan last year.