#ComicBytes: Know Doga, masked vigilante and Indian comics' only anti-hero
#ComicBytes: Know Doga, masked vigilante and Indian comics' only anti-hero
Written by
Siddharth Tyagi
Apr 22, 2019, 10:23 pm
3 min read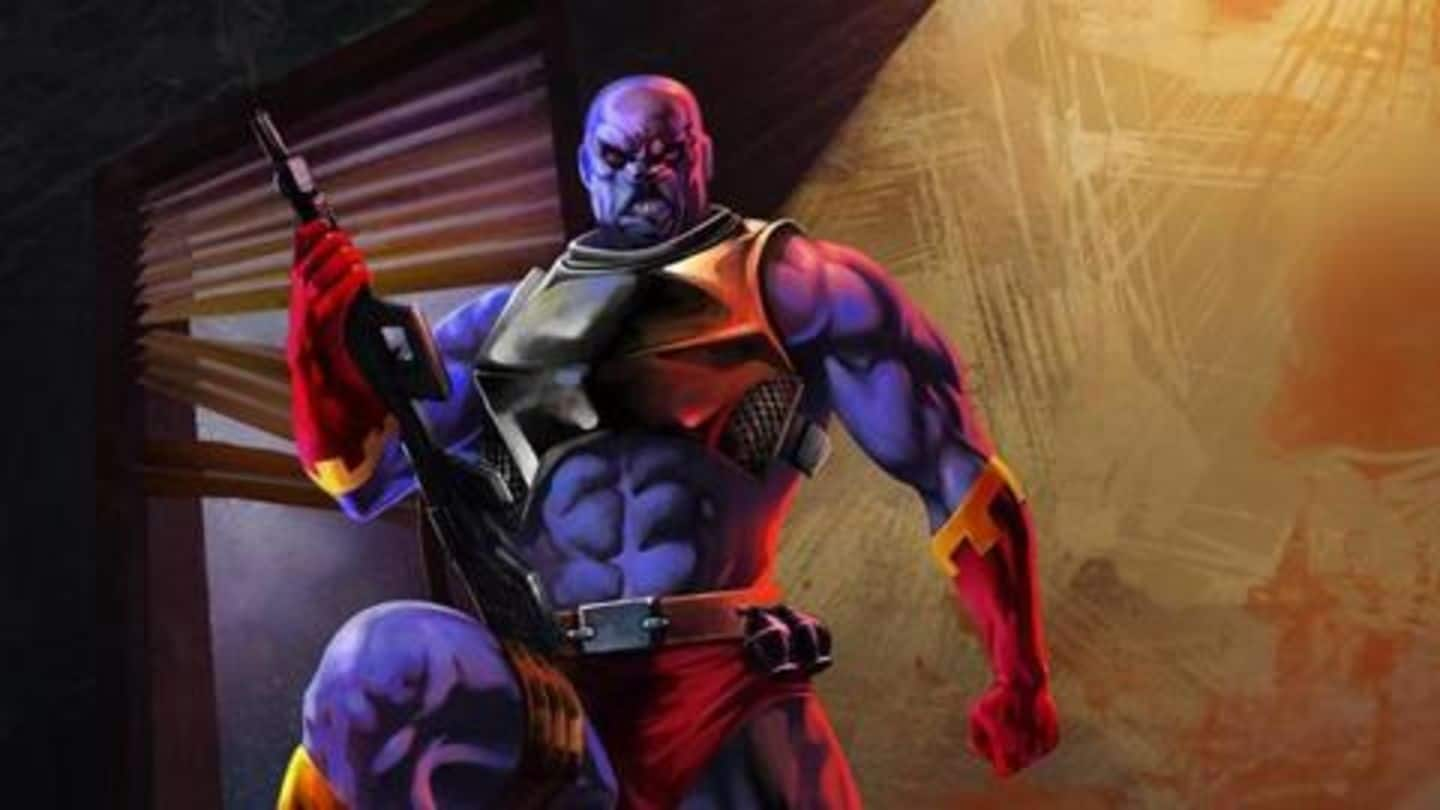 Indian superheroes in the 90s weren't what one can call impressive but there was one hero who stood tall amongst his peers. He was India's only anti-hero and while his inspirations were obviously Batman and The Punisher, he managed to bring a great deal of originality to his stories. Here is what you probably didn't know about the watchful protector of Mumbai, Doga.
Suraj: A by-product of a faulty system that produces criminals
As an infant, Suraj (Doga's alter-ego) was abandoned by his parents in a ditch. He was picked up by a sadistic criminal, Daku Halkan Singh. Suraj's childhood was spent getting beaten and treated like a dog. He witnessed so much evil that he turned into a sociopath. A girl, Sonu somehow helped him escape and he eventually found some people he could trust.
He has four 'uncles' who trained him in martial arts
As a teen, Suraj secretly started training in Adrak Chacha's Lion gym. Adrak saw his conviction, listened to his story and decided to adopt/train him. With the help of his three brothers; martial arts expert Haldi Khan, boxing-pro Dhania Khan, and able marksman Kalimirchi Khan; Adrak trained him to be a weapon. Soon, tragedy befell the family and Suraj became the ruthless Doga.
Doga lives by a code which shows criminals no mercy
Doga (AKA Mumbai ka Baap) does not play by the rules. He believes that if you finish all the criminals, crime will be finished as well. In one storyline, he comes across a man trying to force himself on a woman who tried to dupe him of his money. Do you know what the dog-mask wearing vigilante does? He kills them both!
The name Doga has two meanings
The first meaning is 'Dog' which signifies his uniform, his ability to understand dogs and is also a callback to his adoptive father who treated him like a dog. Doga, however, is also an acronym for his uncles' institutions, namely Lion (D)en, Lion (O)ccult, Lion (G)ym and Lion (A)im. He also has a fiancee/sidekick named Lomdi (who later turns out to be Sonu!)
He has a lot of strengths but no superpowers
Standing at 6'5" and 94 kg, Doga is an imposing man. Add to that a lifetime of soldierly training and you get a lethal weapon who looks like a person. He has a collection of guns and explosives and never shies away from using it. If we compare on the basis of pure physical strength, Doga is the strongest Indian superhero ever created.