'GoT' Special: White Walker 'killing' weapons and their respective wielders
'GoT' Special: White Walker 'killing' weapons and their respective wielders
Written by
Siddharth Tyagi
Apr 22, 2019, 09:00 pm
3 min read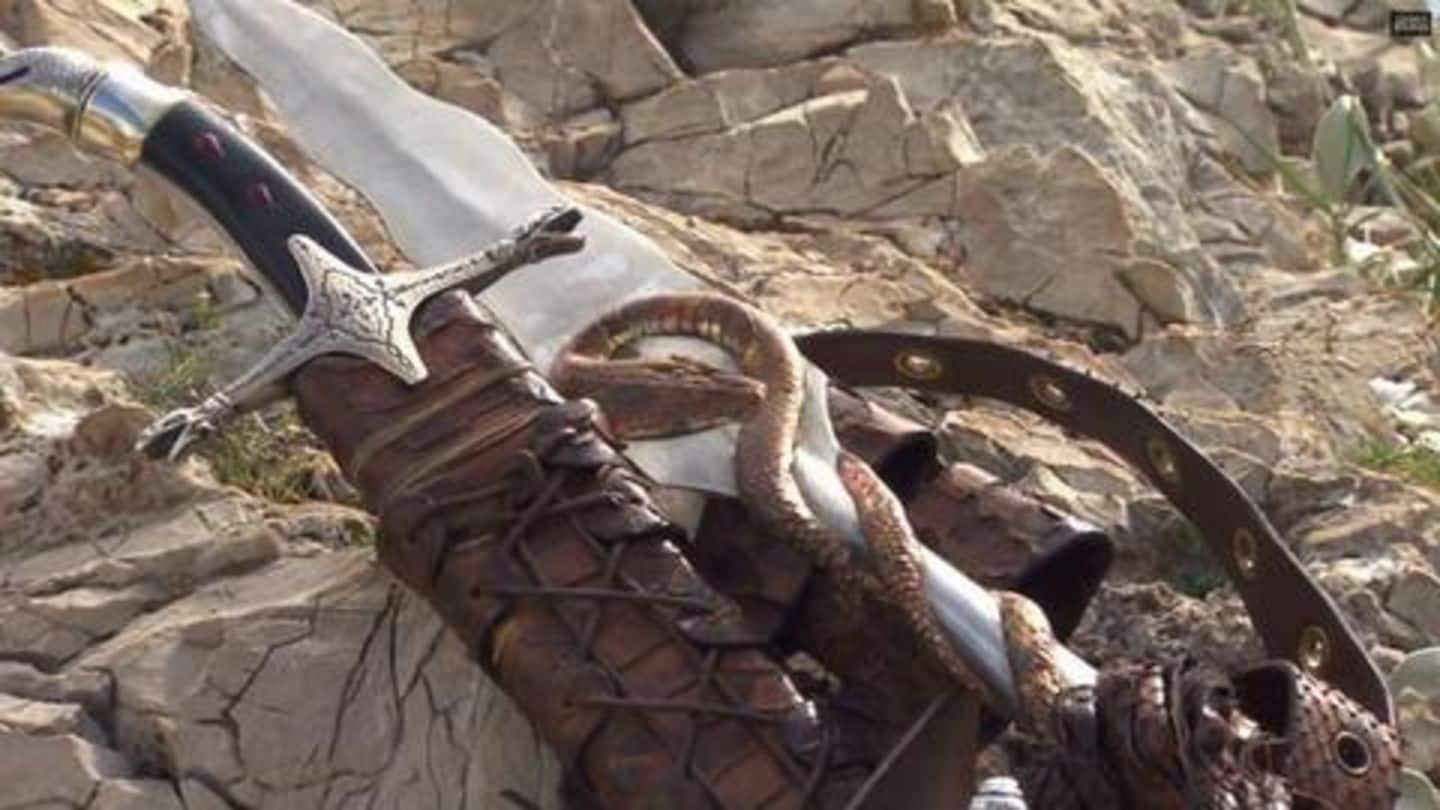 The fans who have kept up with the show know that there are only two known ways to kill (?) a White Walker- Dragonglass and Valyrian Steel. Currently, the undead army is not even a mile away from the living. While their odds of survival seem dismal, our favorite characters do have an assortment of interesting weapons. Here are all the major ones.
Valyrian Steel: One of the rarest metals in Westeros
Valyrian Steel is as old as the Seven Kingdoms. It was created by a complex process and even has magical properties. Because Valyria was destroyed hundreds of years ago, there is no known way of creating the metal. Only a few such weapons remain. There are around 5 such weapons in the show and it has been observed that they can destroy White Walkers.
Two of the five weapons come from Ned Stark's sword
Huge fighters carry huge weapons! Ned Stark's Valyrian Steel sword, Ice was so large that two swords were forged from it. After Ned's execution, Tywin Lannister had the sword forged into Oathkeeper, which was originally Jaime's but is now carried by Brienne; and Widow's Wail, which was made for Joffrey but taken by Jaime after his death. Both are remarkable fighters indeed.
The most popular sword on Game of Thrones, Longclaw
The ancestral sword of House Mormont, Longclaw was supposed to be Ser Jorah's but since he was exiled, it went back to his father, Jeor Mormont, who in turn gave it to Jon Snow. It has been with Jon since then. In Season 7, he tried to return it to Jorah, but out of guilt for his past actions, he refused to accept it.
What goes around, comes around: Heartsbane
Jorah willingly gave away his ancestral sword to Jon Snow. Little did he know that something similar was coming his way. In Season 8, after his family had died, Samwell Tarly (not very big on fighting) gave his ancestral sword, Heartsbane to Jorah Mormont saying, "Your father taught me how to be a man, how to do what's right. This is right."
An unnamed dagger currently owned by Arya
After Bran was crippled in Season 1, an assassin came to his room to finish the job. Bran was saved by his direwolf, Summer. Littlefinger, ever the schemer, told Catelyn Stark that the dagger was Tyrion's and caused utter mayhem. Ironically, Littlefinger was killed with the same dagger. The dagger passed from Littlefinger to Bran and subsequently to Arya who currently wields it.
Dragonglass: The mysterious substance that kills Wights and White Walkers
Samwell Tarly was the first person to kill a White Walker and he did it with a piece of dragonglass. This piece of obsidian was what created the White Walkers. Going by the number of dragonglass weapons being forged, it might end the undead menace as well. We might not know its true origins but as long as it ends the war, it's fine.