After Akshay Kumar, Katrina Kaif's doppelganger Alina breaks the Internet
After Akshay Kumar, Katrina Kaif's doppelganger Alina breaks the Internet
Sep 18, 2019, 08:53 pm
3 min read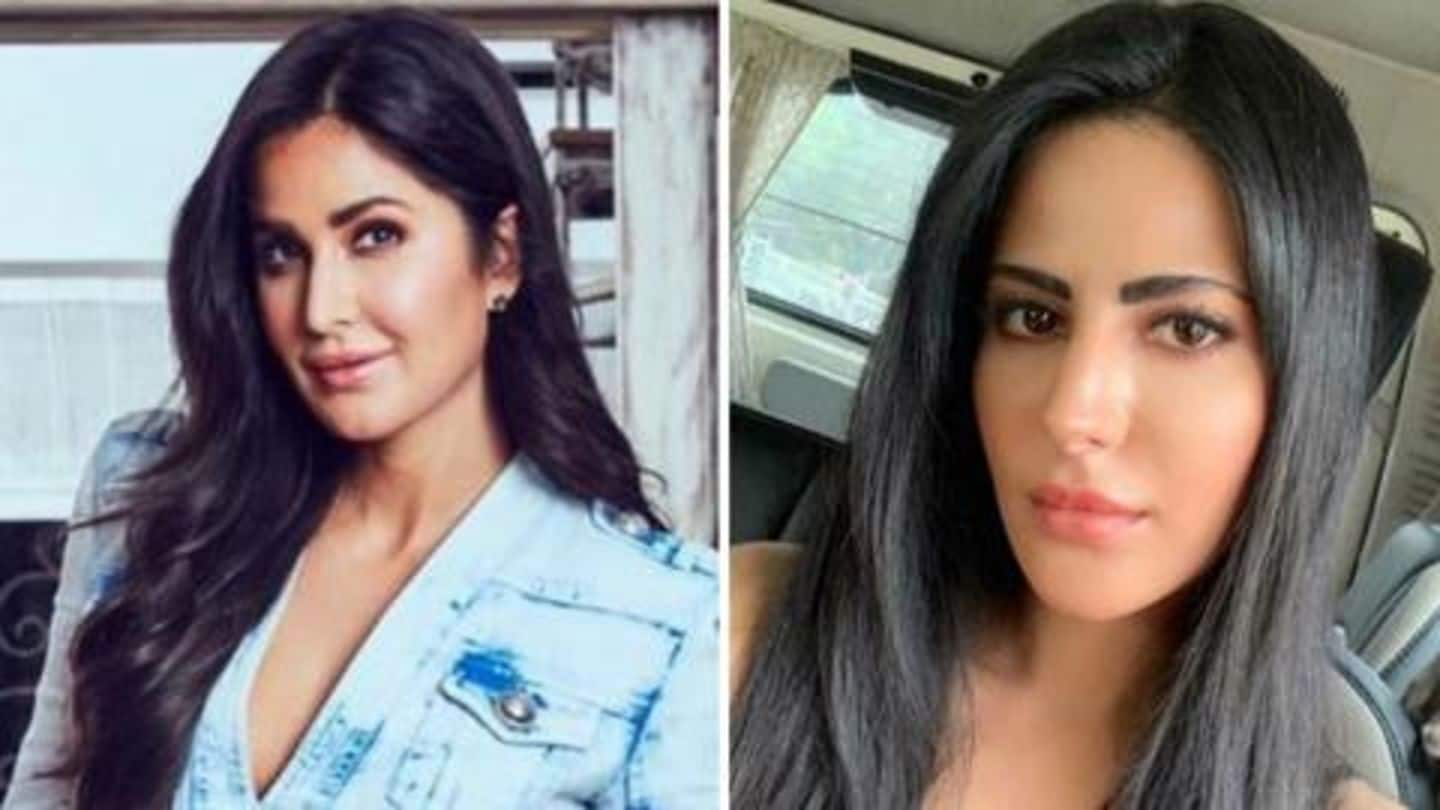 Days after Akshay Kumar's doppelganger broke the Internet, it's now the turn of his Sooryanvanshi co-star Katrina Kaif. Netizens feel model and TikTok star Alina Rai has an uncanny resemblance with the popular actress. Unsurprisingly, their similarity has left everyone stunned. However, Alina doesn't see any likeness between her and Katrina. "Neither my family sees it not my close friends," she says.
Here's why Alina is unfazed by this similarity
Ever since her pictures went viral on social media, Alina has become the talk of the town. However, the diva is unfazed by this new-found attention, as she feels this association with celebrities often "rids them (look-alike) of their originality." "People when they see actors or models they aren't familiar with, they see exactness or association with someone familiar," Alina explained.
Just like Katrina, Alina too hails from London
Interestingly, apart from looks, Alina has a lot more in common with Katrina. For instance, just like the actress, Alina also hails from London, and has come to Mumbai to try her luck in showbiz. "I did modeling in London and eventually went into the Indian film industry. I came to India about a year ago and work as a model here," she asserted.
I feel you should really make your own mark: Alina
However, Alina is determined not to be known just as Katrina's doppelganger, and wants to leave her mark. "I hope I can create my own mark and people will recognize me as Alina Rai and not a copy or anything like that because I actually don't really resemble her so much," she emphasized. "I feel you should really make your own mark," she said.
Alina praises Katrina, but doesn't want to be compared
Meanwhile, Alina is all praises for the Zero actress. "I mean I think she is amazing...she has establish herself as a star in Bollywood. However, to be compared to someone is... I don't really see it as a compliment or as an insult," she maintained.
Though Alina feels she doesn't resemble the 36-year-old, her over 34K Instagram followers disagree with her. In fact, netizens called her Katrina's twin sister in almost every picture Alina has shared on her social media accounts. "Unbelievable for a second I thought you were Katrina," an Instagram user commented on one of her pictures. Another Instagram user wrote, "we dropping Katrina 2.0 on earth".
Her uncanny resemblance with Katrina is certainly astonishing
Is it Alina or Katrina? You decide
Currently, Katrina is working on Rohit Shetty's 'Sooryavanshi' with Akshay
Meanwhile, on the work front, Katrina, who was last seen in Salman Khan's Bharat this year, is now working on Rohit Shetty's Sooryavanshi. To note, this will be her sixth movie with Akshay after Namastey London, Welcome, Humko Deewana Kar Gaye, Singh Is Kingg, De Dana Dan. Sooryavanshi is the fourth addition to Rohit's police universe, and will be releasing next year.