#ComicBytes: Did you know these interesting facts about Captain America?
#ComicBytes: Did you know these interesting facts about Captain America?
Written by
Siddharth Tyagi
May 14, 2019, 06:24 pm
3 min read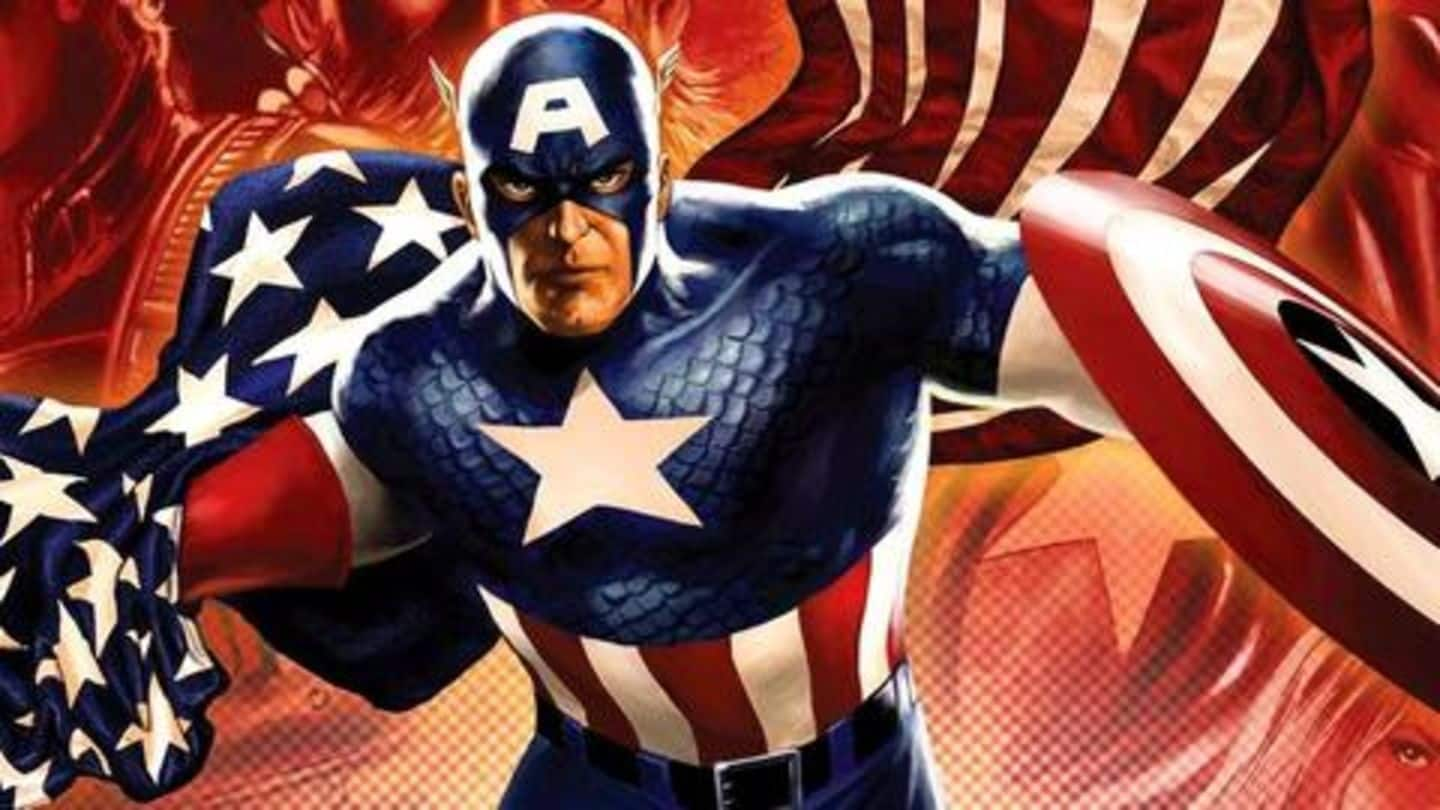 Captain America is the most honorable hero of all times. He has worked with some of the greatest heroes to defeat some of the worst villains in the Marvel Universe. More than his shield and his powers, his will is what makes him everyone's favorite. No matter the peril, he has always stood strong. Here are some lesser-known facts about The First Avenger.
He is actually not one of Avengers' founding members
Everyone calls him 'The First Avenger' but in the comics, when the Avengers team was being formed, Steve Rogers was trapped in ice in suspended animation. After he was revived, he joined the founding members, Iron Man, Ant-Man, Hulk, Thor, and The Wasp. He was later given the status of a founding member and soon emerged as the leader of the group.
Captain America once became a werewolf!
Some stories in comics can get quite absurd. One such story was called Captain America: Man & Wolf. In this story, Captain America turns into a werewolf after getting injected with a werewolf serum while trying to search for a friend. Since he is Captain America, he becomes the leader of the werewolf pack as well! He also has a brutal fight with Wolverine.
Give him any weapon, he'll use it like an expert
One of the coolest abilities of Captain America is being able to handle any and all kinds of weapons with ease and expertise. This is explained by X-Men's Beast in a comic called Moon Knight. Other than being adept at handling guns and bombs, he can also wield Thor's Mjolnir as seen in Avengers: Endgame. He also knows multiple martial arts and parkour.
His shield has been through a lot, just like him
Captain America's shield is one of Marvel's strongest weapons and a symbol of freedom. Made of Vibranium and Adamantium, it is so powerful that even Magneto, the master of magnetism, can't seem to control it. The shield has been broken and remade multiple times. It has been used by Superman, passed on to Bucky and Sam Wilson, and even used as a makeshift urn.
The super-soldier serum changed his life in multiple ways
Before being administered the serum, Steve Rogers was perennially sick with asthma, high blood pressure, and anxiety. The serum cured him of all these and even slowed down his aging process so he doesn't get old as fast as normal humans. Notably, the serum not only enhances his physical powers but also his character traits, making his positivity grow exponentially.