Reports hint Milind Soman is marrying Ankita Konwar today
Reports hint Milind Soman is marrying Ankita Konwar today
Apr 21, 2018, 04:27 pm
2 min read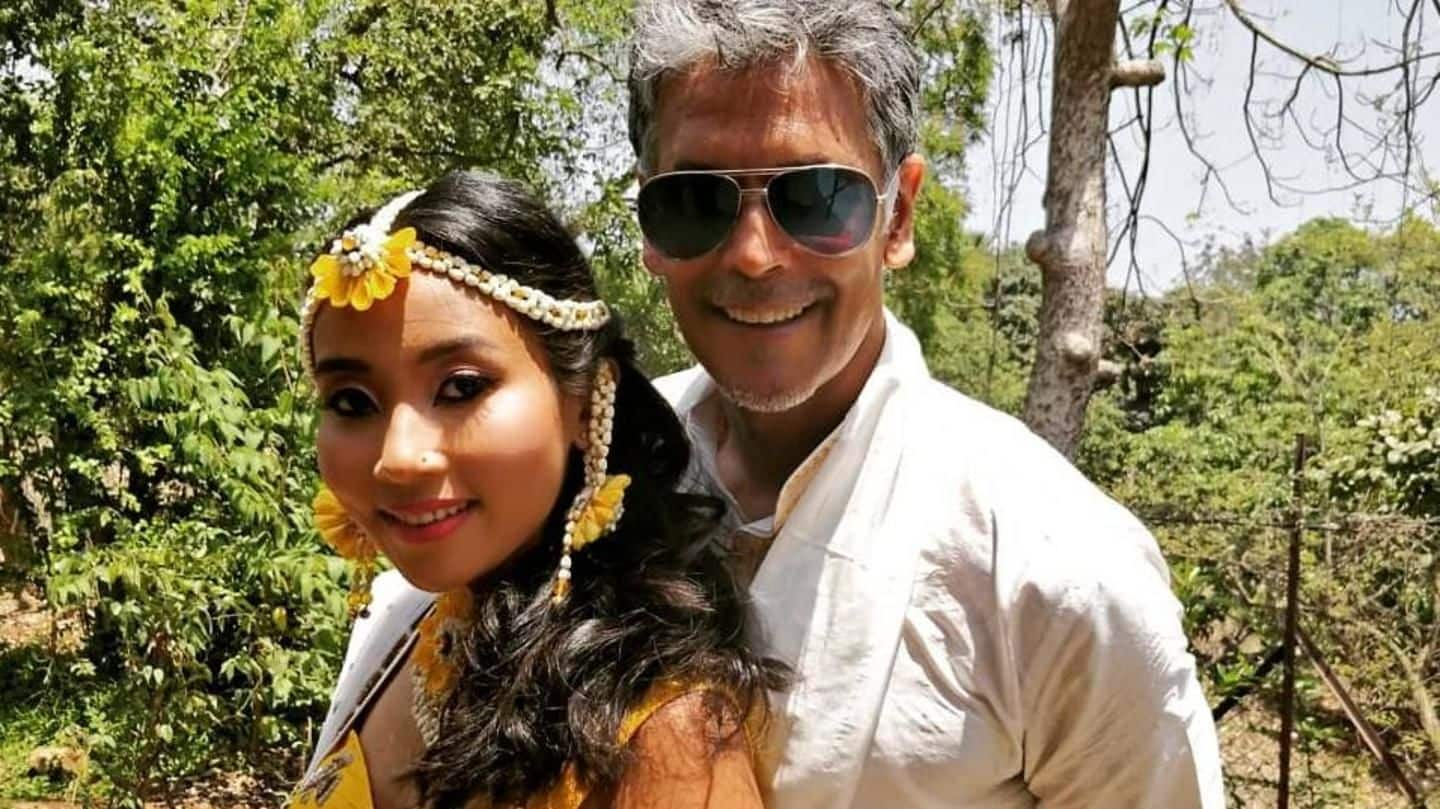 Milind Soman, the 90s crush of many, is reportedly getting married to his girlfriend Ankita Konwar in Alibaug today. Their relationship has been in news for many reasons- one being Milind breaking thousands of hearts, and the other that he was dating a woman almost 26 years younger. But none of the naysayers had any effect on them (thankfully!) and they are now getting married.
'Mehendi-wale-haath': The picture that's the-talk-of-the-town
It was a beautiful picture of Milind and Ankita that gave away details about their wedding ceremony. In the now-viral photo, Ankita hid one side of Milind's face with her henna-clad hand. More pictures of the preparations leading up to the big event were shared on social media by Milind's friends Abhi Asha Mishra, musician Devashish Guruji and photographer Anju KP.
No age for love, just the right person
An air-hostess from Assam, Ankita Konwar has been dating Milind Soman for four years now. Pictures on the Instagram handle of Soman tell heaps about the heavenly love between the couple. Despite jobless trolls attacking the couple for the age difference, they did not let the negativity dictate their relationship and just stood by each other. We wish them a great life ahead.