'Munnabhai 3': Arshad Warsi aka Circuit gives inside details
'Munnabhai 3': Arshad Warsi aka Circuit gives inside details
Jan 09, 2019, 08:09 pm
2 min read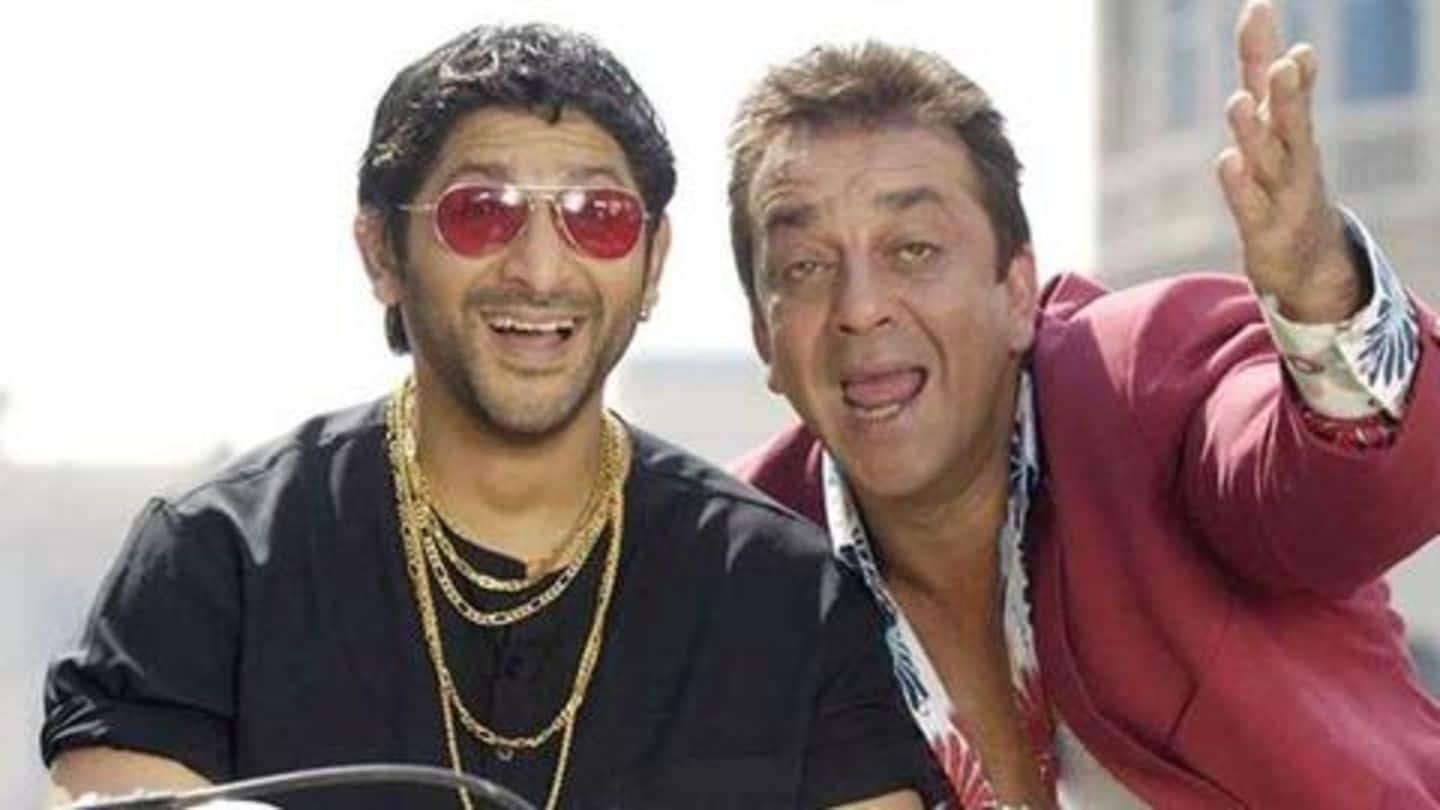 Subah ho gayi Mamu! Sanjay Dutt's Munnabhai gave cine-buffs an amazing dialogue and he will soon return with many such blockbuster phrases. As per reports, Sanjay and his jaadu ki jhappi will soon take over the silver screen. Arshad Warsi, who plays the role of Circuit in the Munnabhai series, confirmed the movie will go on floors this year. Aren't you excited?
'Munnabhai 3' script is ready, confirms Arshad
Sharing his excitement about Munnabhai 3, Arshad said the script of the movie is almost ready. He mentioned director Rajkumar Hirani is giving the final touch-ups to script and the film will have Sanjay and Arshad reprising their roles of Munnabhai and Circuit respectively. "I do know that script is pretty much ready. As of now, yes it's Sanju and me," Arshad added.
But, Arshad is scared to play Circuit again
It will be interesting to see Arshad essaying the role of Circuit, the adorable don, once again. But, Arshad is scared to get into Circuit's shoes and pick up the character. "I tend to do my film and forget about my character and I move on to the next one. I tend to forget, which is what happened with Munnabhai," Arshad explained.
'Lage Raho Munnabhai' influenced the masses with 'Gandhigiri'
Notably, Sanjay's Munnabhai character had a great influence on masses especially after the second installment of the franchise, Lage Raho Munnabhai, which released in 2006. The movie promoted Mahatma Gandhi's values as Gandhigiri. Inspired by the movie, several protests were held across India. Years ago, some farmers staged a protest with flowers in Maharashtra to spread the message of love and peace.
Meanwhile, Arshad also confirmed 'Golmaal 5'
Arshad's confirmation certainly got us excited about Munnabhai 3. Meanwhile, the actor also confirmed that he will be working on Golmaal 5 with Rohit Shetty. "That will happen too. All of us know, Rohit knows, that he owes it to the audience," he added. Currently, Arshad Warsi is busy promoting his upcoming movie Fraud Saiyyan which is slated to release on January 18.