'Sacred Games': RaGa's stand on controversy finds takers in Bollywood
'Sacred Games': RaGa's stand on controversy finds takers in Bollywood
Jul 15, 2018, 01:39 pm
2 min read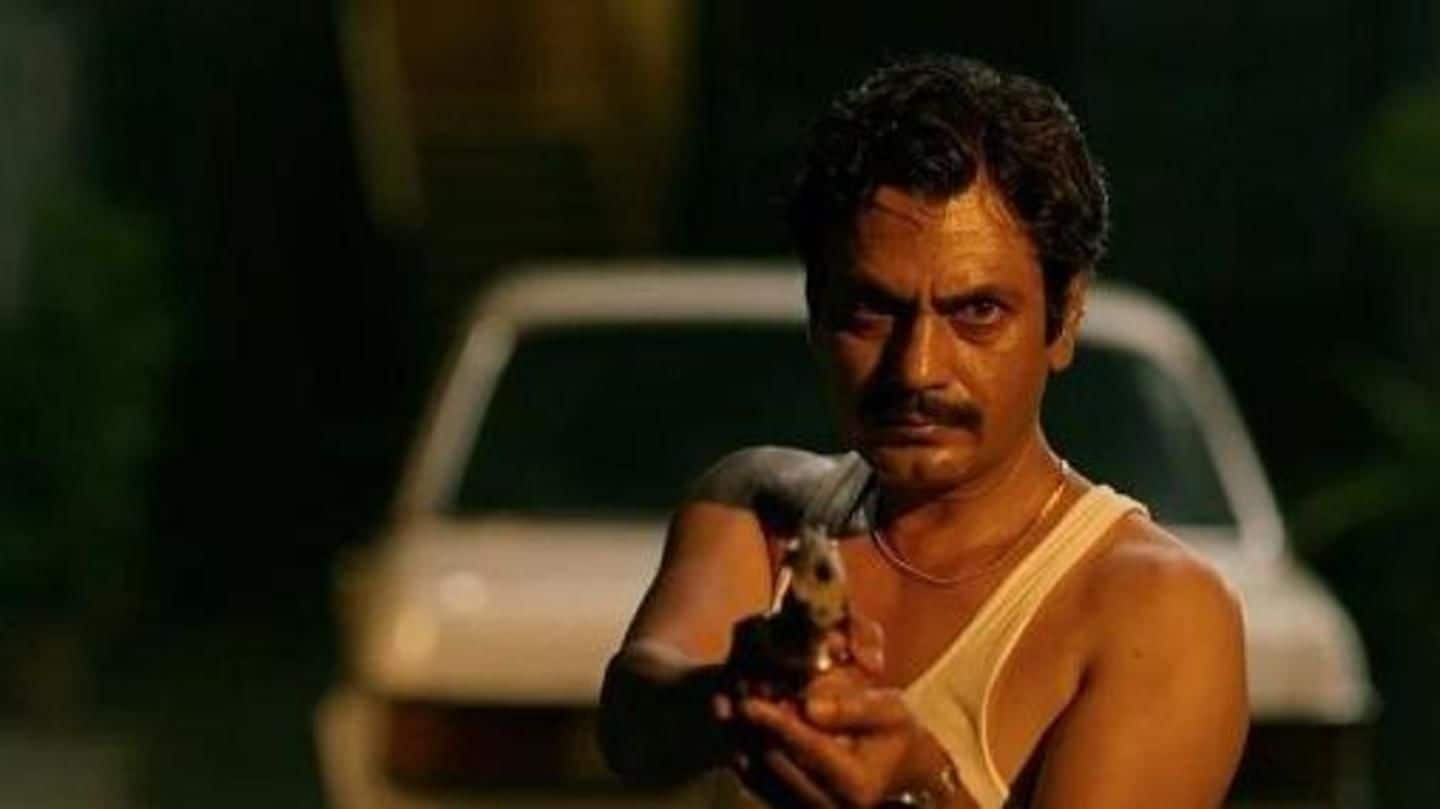 With his dignified stand on the 'Sacred Games' row, Congress President Rahul Gandhi has struck a chord with many. In a tweet, Gandhi wrote his father, former Prime Minister Rajiv Gandhi, lived and died for the country and a fictional series couldn't change that. The series maker Anurag Kashyap tweeted "That's a Yay," on Gandhi's post.
How 'Sacred Games' got on wrong side of Congress's worker
A controversy erupted after a Congress worker filed a complaint against makers of 'Sacred Games' and actor Nawazuddin Siddiqui for demeaning former PM. In the fourth episode titled 'Brahmahatya', Siddiqui's character Ganesh Gaitonde slammed Rajiv Gandhi over the historic Shah Bano case and called him names. This prompted the Congress worker to lodge a complaint, hinting a political motive considering the impending Lok Sabha elections.
With one tweet, Rahul Gandhi sets a good example
BJP/RSS believe the freedom of expression must be policed controlled. I believe this freedom is a fundamental democratic right.

My father lived and died in the service of India. The views of a character on a fictional web series can never change that.#SacredGames

— Rahul Gandhi (@RahulGandhi) July 14, 2018
Prominent names welcome Gandhi's tweet, shower praises
Not only Kashyap, Rahul Gandhi's tweet was welcomed by many on Twitter. 'Giving credit where due', actress Swara Bhasker tweeted it was impressive that a mainstream politician took a progressive stand on freedom of expression and censorship. "I hope @RahulGandhi will live up to the commitment he expresses in this inspiring tweet and break with the past," tweeted journalist Rajdeep Sardesai.
Separately, Saif says criticizing government can get one killed
Reacting to the furore, Saif Ali Khan, who plays the major role of officer Sartaj Singh in the Netflix series, reportedly told one might get killed in India for dating someone from 'wrong caste'. "That's just the way it is. I don't know how much you can criticize your government in India, somebody might kill you," Saif was quoted by a daily.
Meanwhile, 'Sacred Games' has shown what India is capable of
Based on Vikram Chandra's novel by the same name, 'Sacred Games' juggles between two time-frames, one that shows the rise of Ganesh Gaitonde, and other which chronicles a battle against time to save Mumbai from a threat. The eight-part-series is getting rave reviews for its storytelling, direction, music, and memorable dialogues. Rumors have it the series will have four seasons.