Five Bollywood actresses with their own fashion lines
Five Bollywood actresses with their own fashion lines
Written by
Manika Singhal
Jun 05, 2018, 12:56 am
3 min read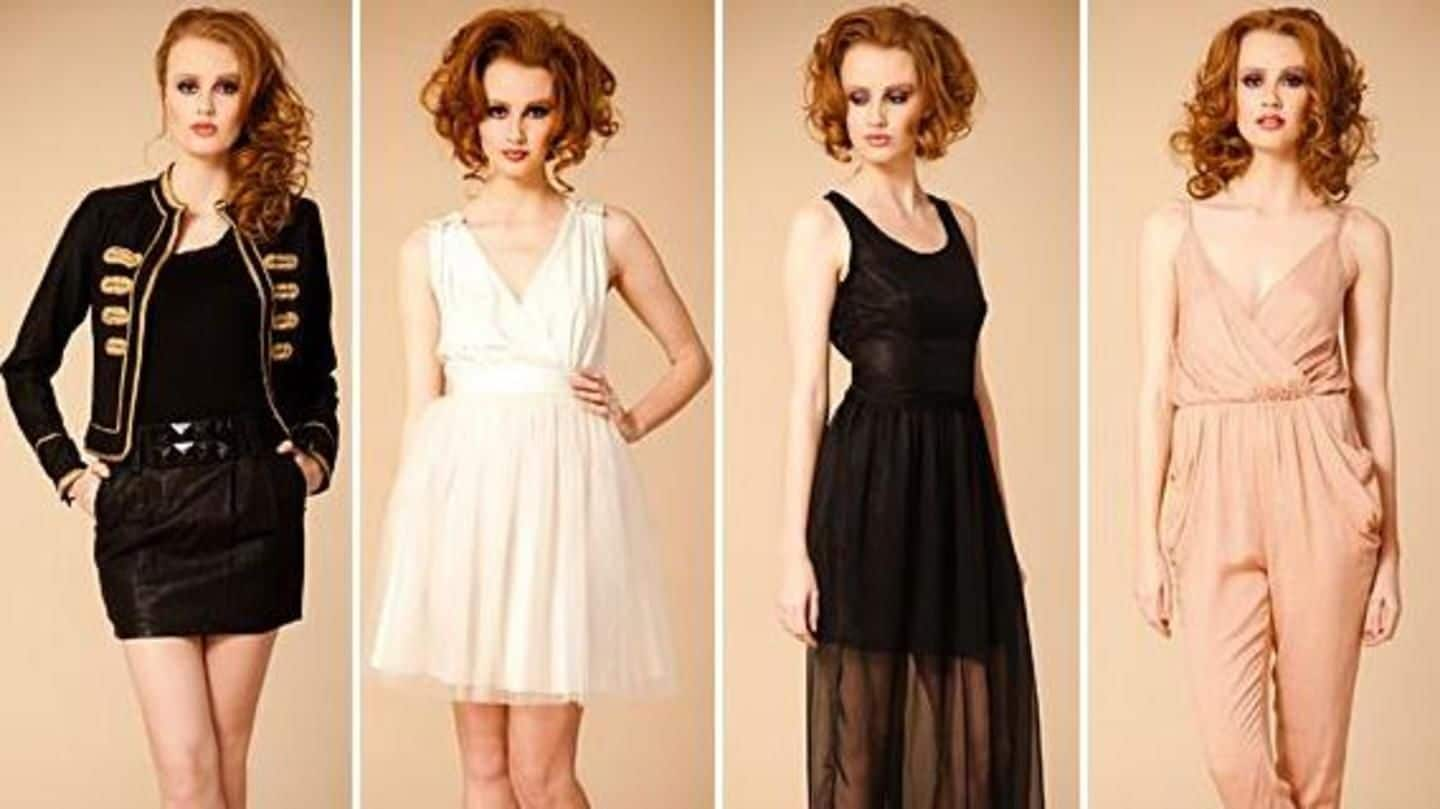 We all look up to our favorite Bollywood stars for fashion and styling tips. Often times, we want to emulate them in the clothes we wear or the footwear we buy. With these Bollywood stars launching their own fashion brands, we no longer need to hunt for tailors to make us a copy of their clothes. Here's a list of our favorite fashion lines.
Shraddha Kapoor and her impeccable design sense
A fashion-enthusiast Shraddha Kapoor fulfilled her dream of launching her own fashion line with 'Imara' in 2015. With 'Imara', Shraddha aims to provide a clothing line for women that portrays her strength and resolute. It offers a range of choice in kurtas, skirts, tops, etc. which are a blend of both chic and ethnic. You can buy 'Imara' at Shoppers Stop, Myntra, and Jabong.
When you are able to wear Deepika's creations
Now, who can top Deepika Padukone's eclectic taste? Always an inspiration, she launched her own fashion brand 'All about you' in 2015. She launched this fashion-line in collaboration with French Design Agency- Carlin and online fashion portal Myntra. It offers a wide collection for women, ranging from tops, kurtas, dresses, to jumpsuits. You can buy them at Myntra and Jabong.
When Rhea and Sonam come together for a 'reason'
If you think that Sonam and Rhea Kapoor have collaborated only in the movies, then you are wrong. These Kapoor sisters also own a fashion line together called 'Rheson' in collaboration with Shopper's Stop. The brand offers both casual and quirky day-wear and western/indo-western night-wear. It offers variety in kurtas, dresses, shirts, purses among others. You can buy them at Shoppers Stop.
All about Bipasha's accessories
Bipasha Basu launched her line of fashion accessories 'The Trunk Label' in 2014 in co-operation with Label Corp. The Trunk Label offers a collection of shoes, sandals, bags, jewelry and much more. The Label Corp had earlier roped in Suzzane Khan and Malaika Arora for home decor and clothing lines respectively. You can shop her collections on Amazon and at Label Corp's official website.
Express your mood with Anushka's fashion line
Named after one of her nicknames, launching 'NUSH' was Anushka Sharma's longtime dream. 'NUSH' channels Anushka's trademark fuss-free style with a jovial combination of easy-breezy cuts, vibrant colors, happy prints and low maintenance casuals. It offers a range of clothing in tops, t-shirts, dressing, trousers etc. You can buy this brand at its official website, Shopper's Stop and Myntra.