Here's why 'Sacred Games' success didn't surprise Radhika Apte
Here's why 'Sacred Games' success didn't surprise Radhika Apte
Aug 24, 2018, 06:43 pm
2 min read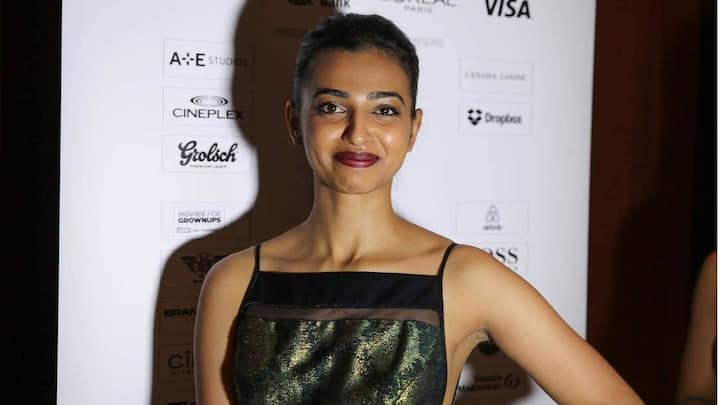 'Sacred Games', Radhika Apte's second project with Netflix, has quickly attained a cult following and Apte credits the people behind the camera for its success. Based on Vikram Chandra's 2006 novel of the same, the series featured Saif Ali Khan, Nawazuddin Siddiqui, and Apte in the lead. 'Sacred Games' was well-received by the audience who is now looking forward to its second season.
Apte is coming back to Netflix in 'Ghoul'
Apte, who is now back with another project from Netflix's stable, 'Ghoul', believes the hard work put in by the writers and director duo of Anurag Kashyap and Vikramaditya Motwane in 'Sacred Games', bore results for them.
Netflix is very particular about quality: Apte
32-year-old Apte said that the presence of Netflix on the project ensured that special emphasis is given towards maintaining the quality of the series. "Netflix was associated with it. They are very particular about quality. So, I knew it would be good but I never thought that it would become such a quick massive outrage. So I was very happy," the actor said.
Here's what you should know about 'Ghoul'
In 'Ghoul', Apte's third collaboration with Netflix after 'Lust Stories' and 'Sacred Games', she plays Nida Rahim, an army officer. The series, set in a dystopian world where India is ruled by a totalitarian government, follows a prisoner who arrives at a remote military interrogation center and soon turns the tables on his interrogators, exposing their most shameful secrets.
Apte says she received basic military training for her role
Apte said that she had group rehearsals with the cast of the series and even received basic military training to prepare for her role in 'Ghoul'. "We did a lot of rehearsals. We had one-on-one sessions and group rehearsals on interpersonal relationships and politics amongst the characters," she said. The series also features Manav Kaul, Ratnabali Bhattacharjee and Mahesh Balraj in key roles.