Human trafficking: Patiala Court upholds Daler Mehndi's 2-year imprisonment sentence
Human trafficking: Patiala Court upholds Daler Mehndi's 2-year imprisonment sentence
Jul 14, 2022, 05:58 pm
2 min read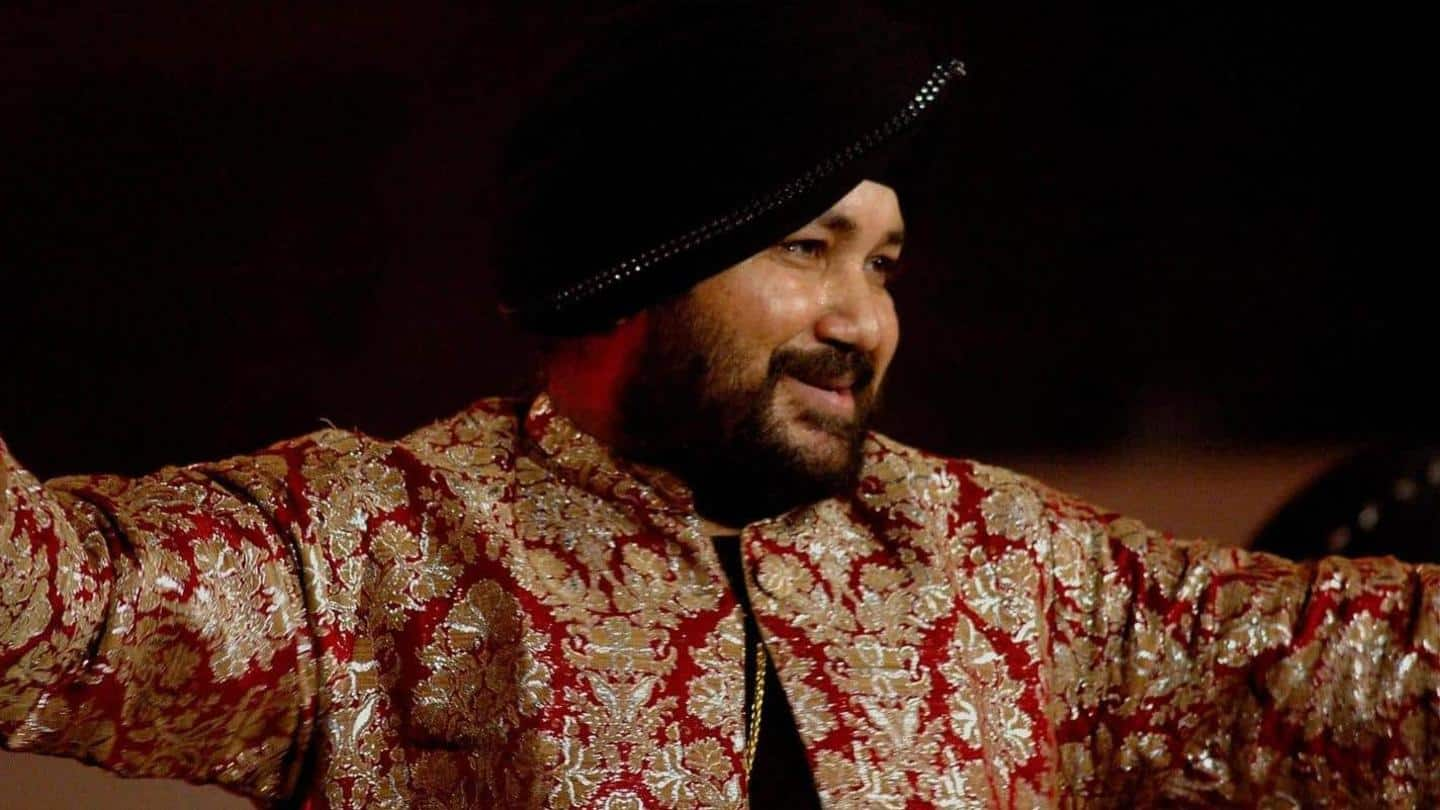 Patiala Sessions Court has decided to uphold singer Daler Mehndi's two-year imprisonment sentence in a human trafficking case that transpired 19 years ago. As a result, Mehndi has reportedly been taken into custody by the police and his probation request has also been dismissed. The case was registered in 2003 and Mehndi (54) holds the right to challenge the verdict in a higher court.
31 cases have been filed against Mehndi and his brother
Mehndi will undergo a medical check-up and will be straightaway taken to prison from there, said reports. To recall, the singer and his brother Shamsher Singh were accused in 2003 of "illegally sending people abroad disguised as members of a dancing troupe." They reportedly also extracted a hefty sum called the "passage fees" in return. A total of 31 cases were registered against them.
Mehndi's application for release on probation was also dismissed
Patiala, Punjab | Singer Daler Mehndi sentenced to two years of imprisonment in a human trafficking case of 2003. He has been taken into custody (by police). His application for release on probation also dismissed by court: Advocate Gurmeet Singh, Complainant's lawyer pic.twitter.com/bHOwcsHAD4

— ANI (@ANI) July 14, 2022
Mehndi was convicted in the case in March 2018
Presiding over the matter, Additional Sessions Judge HS Grewal said in his official statement, "It is pertinent to mention that Daler Mehndi was punished for two years on 16.03.18 by the JMIC Patiala." Both Mehndi and his brother were convicted in this case back in March 2018. However, by then, Singh had passed away, and Mehndi was eventually freed on bail.
Mehndi, other accused reportedly demanded as much as Rs. 1cr
The complainant, Bakhshish Singh, held the brothers responsible for duping him, claiming that the duo and two others extracted about Rs. 1cr from people to send them abroad. However, Mehndi and others didn't hold their end of the bargain. During the initial probe, police had denied the singer's role, saying he had no role in the "kabootarbaazi" (pigeon pelting), which refers to illegal immigration.
Police have 'ample evidence' against Mehndi
Mehndi and others reportedly pulled off the fraud by knitting a well-organized racket that could take young people out of Punjab and into Canada. Media reports also suggested that investigating officers found "ample evidence" against the performer from his Connaught Place office in Delhi. In 2018, he was booked under the Indian Penal Code's Sections 420 (cheating) and 120B (conspiracy).