All shocking confessions made by Lawrence Bishnoi against Salman Khan
All shocking confessions made by Lawrence Bishnoi against Salman Khan
Written by
Aishwarya Ragupati
Jul 14, 2022, 05:43 pm
2 min read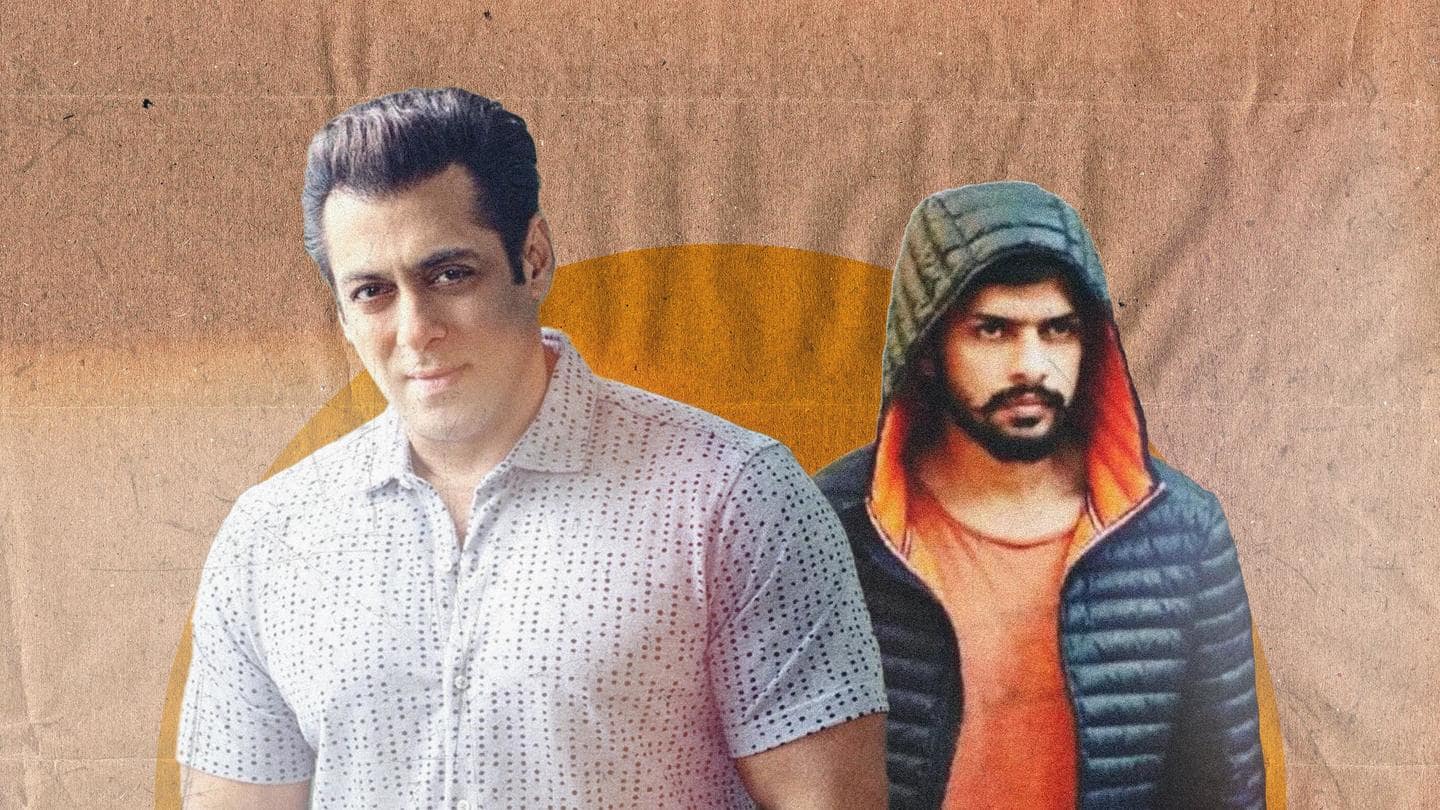 Following the brutal assassination of Punjabi singer Sidhu Moose Wala, Bollywood actor Salman Khan received a death threat by gangster Lawrence Bishnoi last month. In it, the jailed gangster mentioned that Salman and his father-writer Salim Khan would meet the same fate as Moose Wala. Since then, Bishnoi has been going through multiple rounds of interrogations and making several shocking confessions. Here's a round-up.
Bishnoi admitted to planning Khan's murder in 2018
The gangster reportedly admitted to having appointed one of his key gang members—Sampat Nehra—to recce around Khan's residence in 2018 and murder him, in order to "teach him a lesson" for killing a blackbuck in 1998. Bishnoi told the police that Nehra couldn't execute the plan and murder Khan since he didn't have a rifle to shoot a long-distance target.
'Brought a rifle worth Rs. 4 lakh to murder Khan'
Bishnoi also admitted that he later bought an RK rifle worth Rs. 4 lakh to kill the superstar. However, the attempt was again foiled when police recovered the weapon. Nehra was later arrested in Bengaluru in June 2018 for carrying the weapon.
Won't accept any court order regarding blackbuck case: Bishnoi
During the interrogation of Moose Wala's murder, Bishnoi reportedly warned that he and his community will never forgive Khan for killing the blackbuck unless the Bollywood actor and his father make a public apology. Bishnoi added that he will decide the fate of Khan in connection to the blackbuck poaching case and will not accept any court order no matter what the verdict is.
'Acquittal or punishment from court will not be last verdict'
HGS Dhaliwal, the special commissioner (special cell) is currently carrying out Bishnoi's interrogation in relation to the Moose Wala killing. He told the media that the gangster "candidly said that since the Bishnois consider the blackbuck to be the reincarnation of their religious guru, Bhagwan Jambeshwar also known as Jambaji, acquittal or punishment from the court will not be the last verdict for him."
Khan's lawyer received death threat note, too
Meanwhile, earlier last week, Khan's lawyer received a death threat note, similar to the one sent to the actor. Hastimal Saraswat, one of the lawyers who had represented Khan in the blackbuck poaching case, received the letter outside his chamber at a Jodhpur court. The letter reportedly warned Saraswat that he "will meet the same fate as Sidhu Moose Wala."