AR Rahman's authorized biography to be out in August
AR Rahman's authorized biography to be out in August
Jun 13, 2018, 05:29 pm
2 min read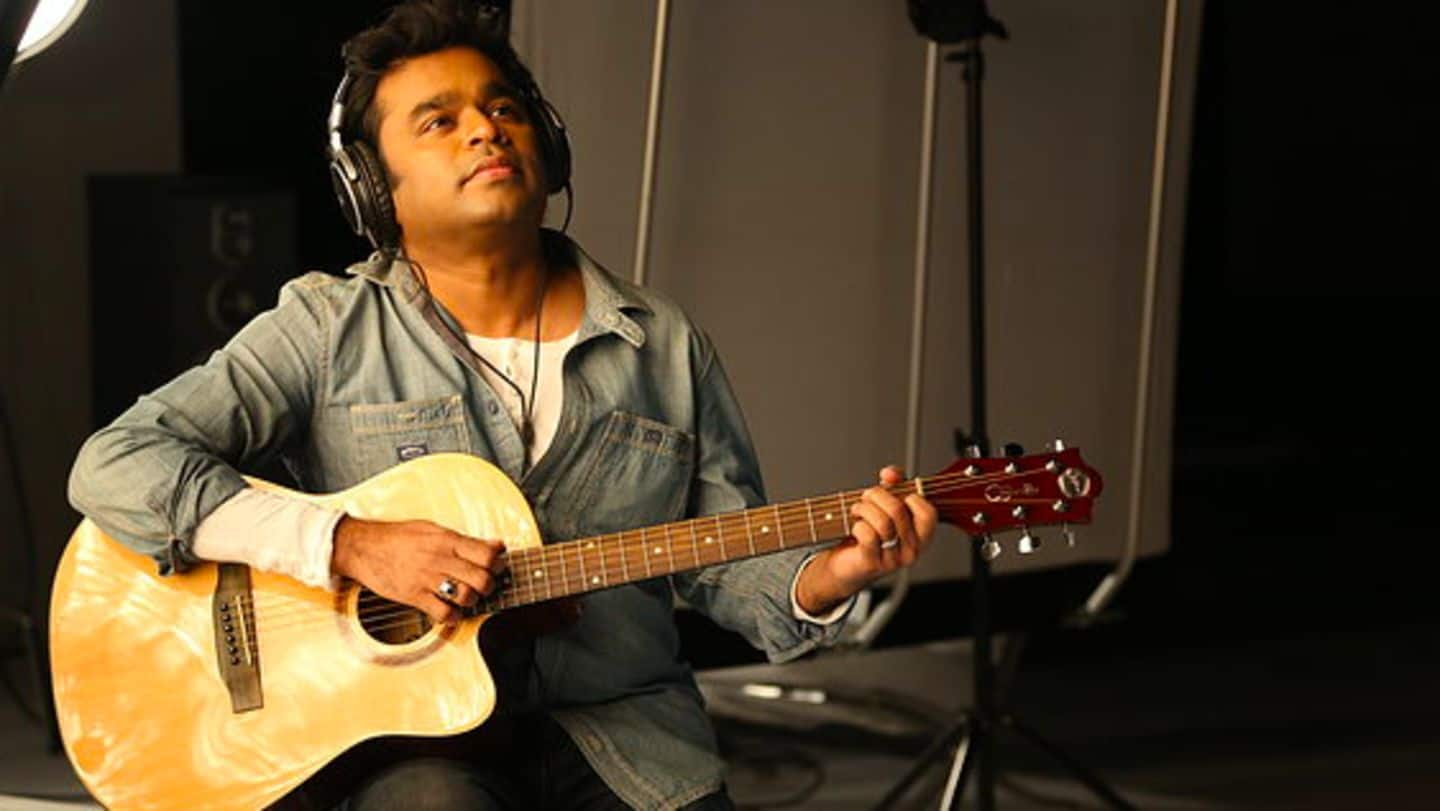 An authorized biography of AR Rahman will be out in August which will feature intimate interviews with the musical wizard, as well as anecdotes from key people from his life. In "Notes of a Dream: The Authorized Biography of AR Rahman" by Krishna Trilok, the multiple Oscar winner opens up about his philosophies, hope, perseverance, positivity, and love. Here are more details.
Autobiography captures nostalgia, drama, and success story of Rahman
The book captures the nostalgia, the drama, and the extraordinary success story of Rahman, publishers Penguin said. From his early days as a composer of ad jingles to his first big break into feature films, from his keenness to integrate new technology with a good old-fashioned music to his directorial debut, from his philanthropy to his inner life, the book has it all.
Rahman's talent matched by his appetite, modesty, generosity: Danny Boyle
"All these years, you've known me through my music. Now I look forward to you reading about who I'm, and the story of where I'm going," Rahman said. Filmmaker Danny Boyle, who wrote the foreword in the book, said "Rahman's talent is matched by his appetite, his modesty, and his generosity. All surrendered to the troubadour mentality; we are at the service of the music."
Rahman's story: Graceful, inspiring proof of love, talent, hard work
Biographer Trilok termed Rahman's story as "graceful and inspiring proof of the power of love, talent, and hard work". According to Meru Gokhale, Editor-in-Chief (Literary Publishing) at Penguin Random House India, "This is a coup for Penguin Random House, the first authorized biography of India's musical superstar, and we are delighted to be the publishers of this book."