Priest says Arshi didn't repay loan, she alleges sexual harassment
Priest says Arshi didn't repay loan, she alleges sexual harassment
Mar 08, 2018, 02:21 pm
2 min read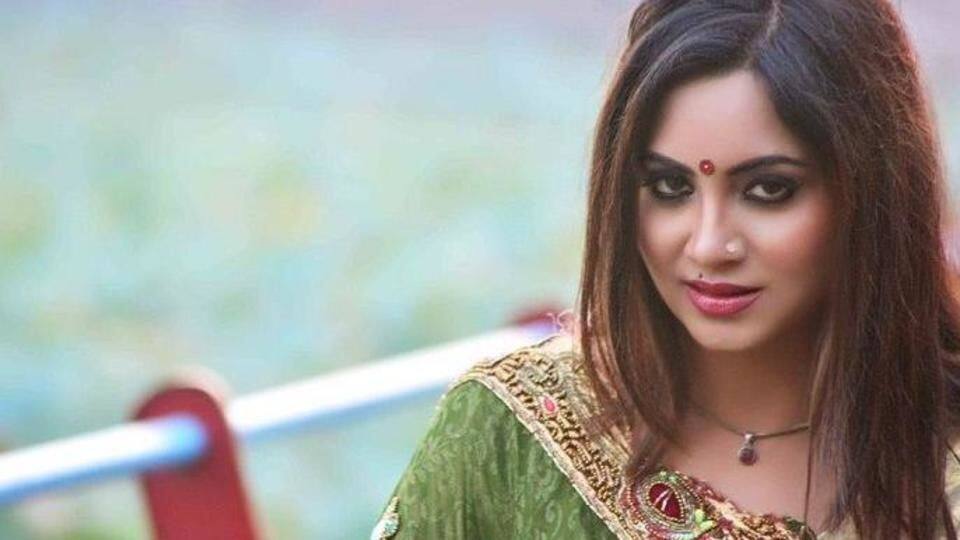 Arshi Khan of Bigg Boss fame is embroiled in controversy. A priest of the Sai Dham temple (Kandivali, Mumbai) has accused her of not repaying a loan of Rs. 40,000. Pandit Ramesh Joshi claims he had given her the money in 2015 after she apparently lost her purse. But Khan has denied the allegations, accusing Joshi of sexually harassing her and extorting money.
Gave Arshi Rs. 40,000 as she lost her purse: Joshi
Joshi said he met Khan and her publicist Flynn Remedios in September'15. After that, they started visiting the temple frequently. On December 5, Khan told him she had lost her purse and needed money urgently, so he gave her Rs. 40,000. But then they stopped visiting and receiving his calls. She had said she would repay him soon, but hasn't repaid yet, he alleged.
Joshi sexually harassed me and is extorting money now: Arshi
However, Khan has dismissed the accusations. She has alleged that despite Joshi's claims that he considered her his daughter, he used to inappropriately touch her. On top of that, he was trying to extort money from her, she said. Remedios backed her claims, saying she doesn't owe Joshi any money. "We'll file a complaint against Joshi for spreading rumors and harassing Arshi."
Police complaint filed against Arshi Khan
Meanwhile, Joshi has filed a complaint against Khan at the Samta Nagar police station. A senior inspector confirmed they have received the complaint and will register a non-cognizable offence after thorough investigation.
Arshi's sugar and spicy journey in Bigg Boss
Arshi became an instant hit among all the viewers right from the very beginning of Bigg Boss 11. Her cute chemistry with actor Hiten Tejwani was one of the reasons for her to secure a place in the top 10. Once, co-contestant Akash Dadlani asked her to show cleavage to get more footage. To viewers' shock, she laughed it off and obeyed.