Priyanka Chopra on 'The Cut' article: It's a random thing
Priyanka Chopra on 'The Cut' article: It's a random thing
Dec 06, 2018, 06:55 pm
2 min read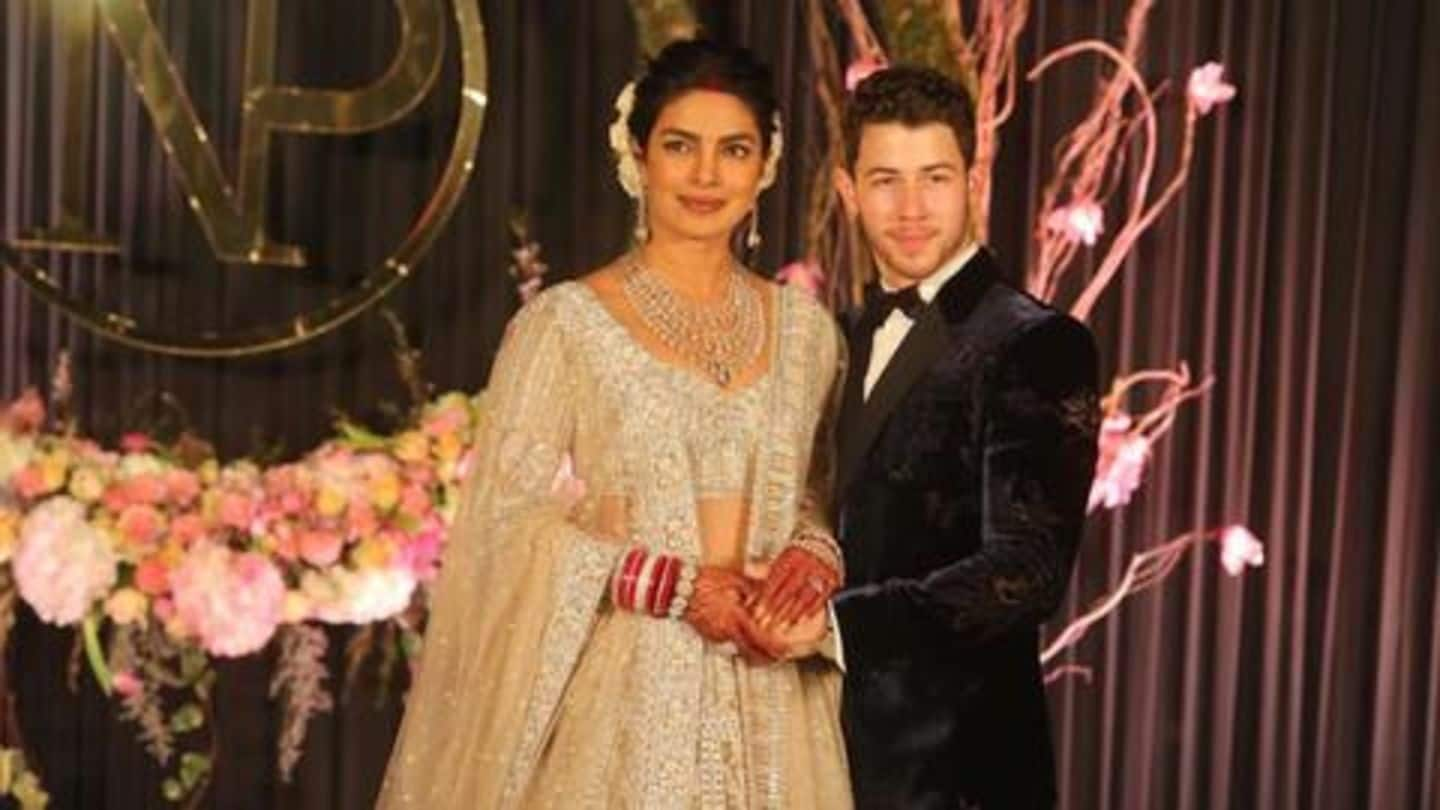 Priyanka Chopra and Nick Jonas' wedding has mesmerized their fans and colleagues, alike. And, while the world is still talking about the fairytale wedding and sending wishes to the newlyweds, an article in 'The Cut' accused Priyanka of defrauding Nick. The article has since been deleted, but Priyanka chose to give a perfect reply to allegations. Here's what she said.
I'm in a happy place at this moment: Priyanka
Priyanka has always proved that she aces at giving her haters a tough time. And she did that again when she was unfazed by all the accusations. Instead, Priyanka said that she is in a happy place right now. "It's not even in my stratosphere. I'm in a happy place. This kind of random things can't disturb it," she added.
Backstory: 'The Cut' called Priyanka a "global scam artist"
Notably, after Priyanka-Nick's extravagant wedding, 'The Cut' shared an opinion piece and called the Quantico actress a "global scam artist". The 'sexist' article claimed that Priyanka married Nick against his will and that it was a 'fraudulent' relationship. "All Nick wanted was a possible fling with Hollywood's latest It Woman, but instead he wound up staring straight at a life sentence," the article read.
Celebs came out in support of Priyanka-Nick
Understandably, the article infuriated many celebrities (in both Hollywood and Bollywood) and they slammed the publication. Celebrities like Sonam Kapoor, Arjun Kapoor, Sophie Turner, Joe Jonas came out in support of Priyanka and rubbished the accusations leveled against the Quantico actress. They termed the article inappropriate. "It's written by a woman which is so sad. It reeks of envy," Sonam mentioned.
Sonam Kapoor expresses anger against 'The Cut' article
'The Cut' apologizes to Priyanka-Nick
Soon after the article went viral, 'The Cut' received flak even from its readers for the racist piece. The publication later deleted the article and apologized to their readers and also to Priyanka-Nick. "We want you to know that we hear you and we're sorry. The whole piece missed the mark. We apologize to our readers and to Priyanka-Nick," read the statement. Too little, too late.