Rakhi Sawat reveals how she met her husband Ritesh
Last updated on
Aug 06, 2019, 08:33 pm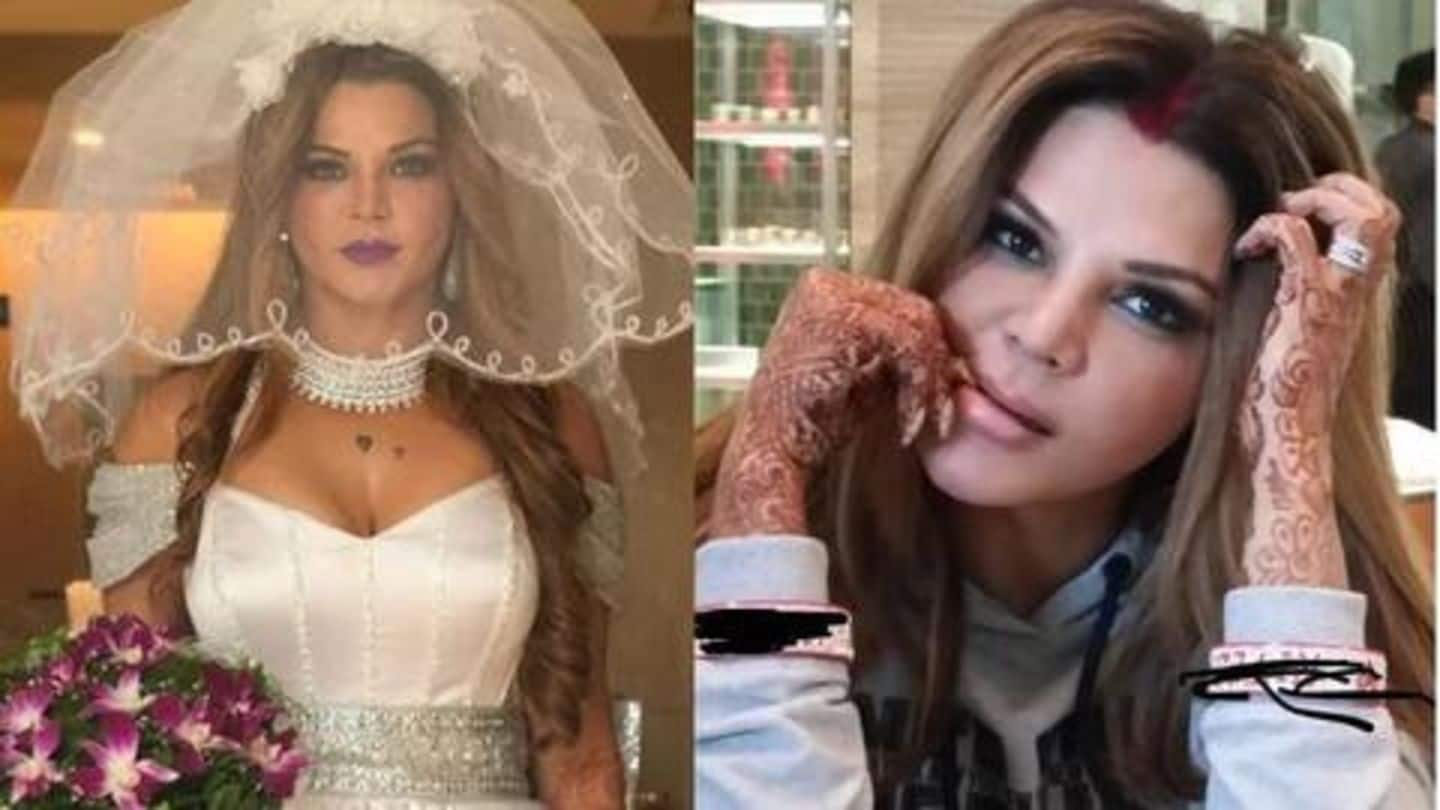 Recently, Rakhi Sawant grabbed headlines after she confirmed her hush-hush wedding with UK-based NRI Ritesh. Ever since there have been whispers about her husband and their not-so-famous love story. However, she has finally shared her love story and revealed that it was "WhatsApp love affair and marriage". "He was my fan. We started chatting on WhatApp, he proposed to me on WhatsApp," she added
Ritesh wanted to set Rakhi for one of his friends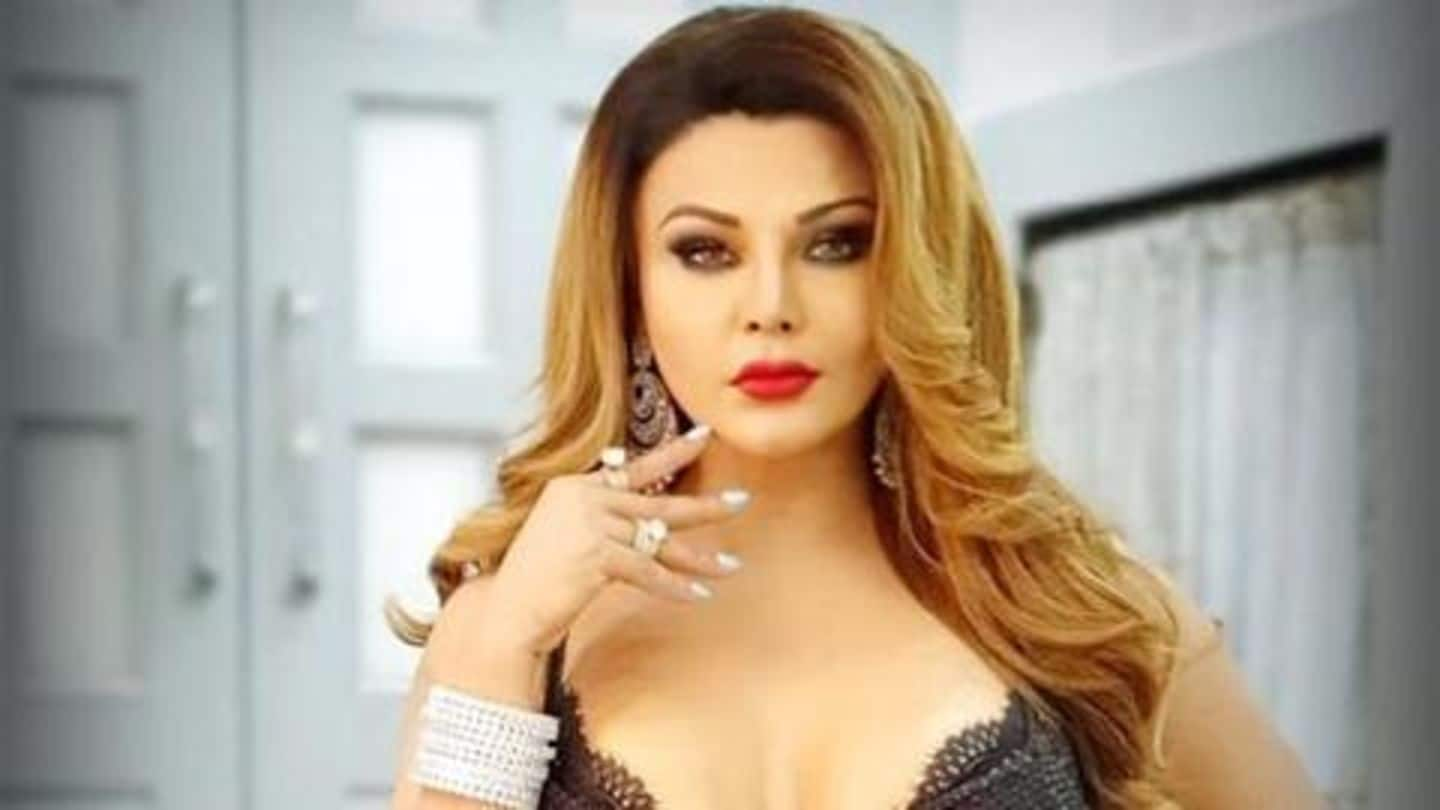 During her recent interview, Rakhi stated that Ritesh contacted her about a year-and-half ago. Interestingly, he wanted to set her up with one of his friends, but Rakhi turned down the proposal. "Dil mein ghanti nahin baji, I told him. He promptly asked, 'Mere liye dil mein ghanti bajti hai kya?' I said I need time to think," the new bride was quoted saying.
"Ritesh and I met only 15-days before our wedding"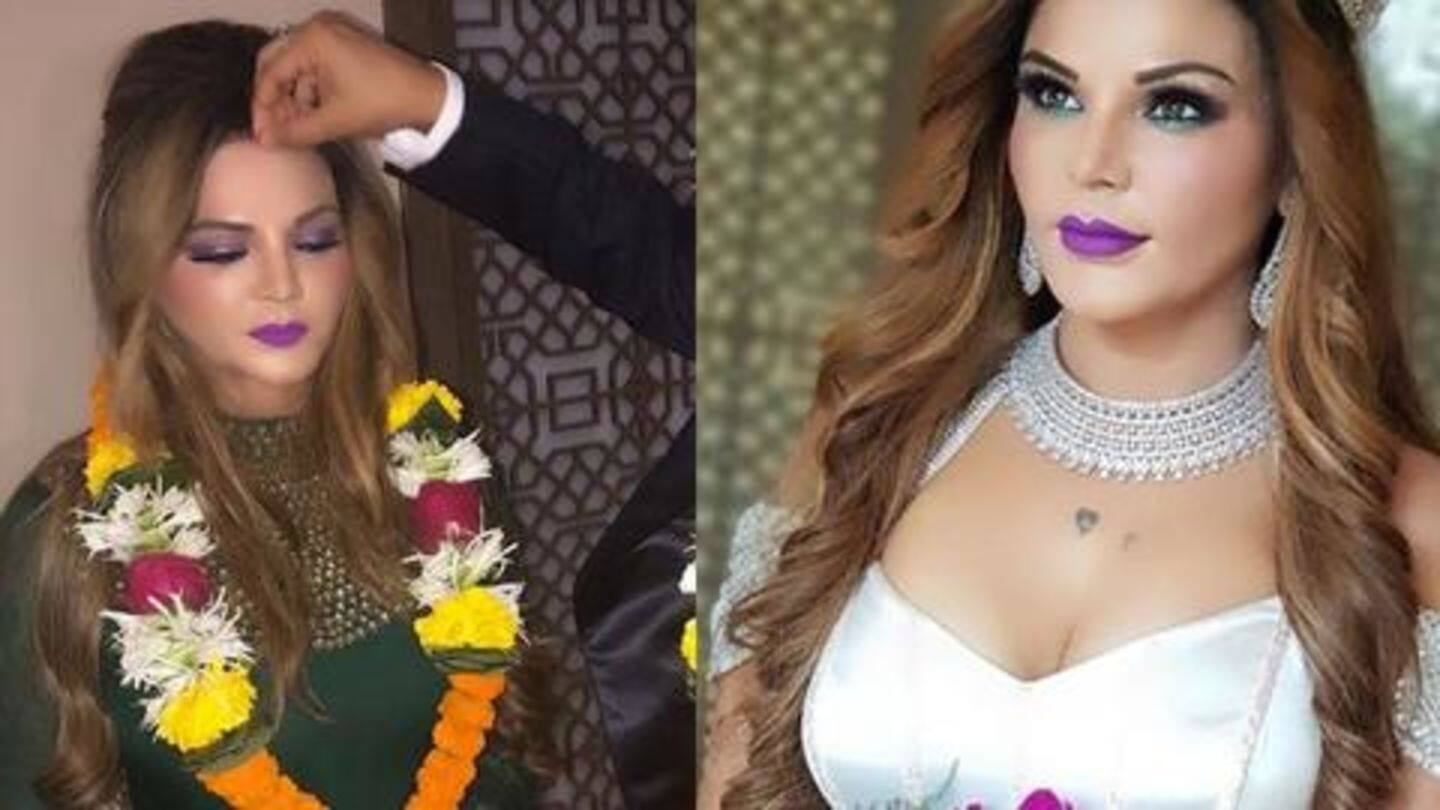 However, as time rolled by Rakhi started developing feelings for Ritesh. "It was happening so very naturally," she emphasized. But what was surprising here that Rakhi met Ritesh for the first time in July first week. "I met him for the first time only 15-days before our wedding. He came down and I was sure that I had met the right guy," she said.
Mera pati mere liye parmeshwar hai, says Rakhi Sawant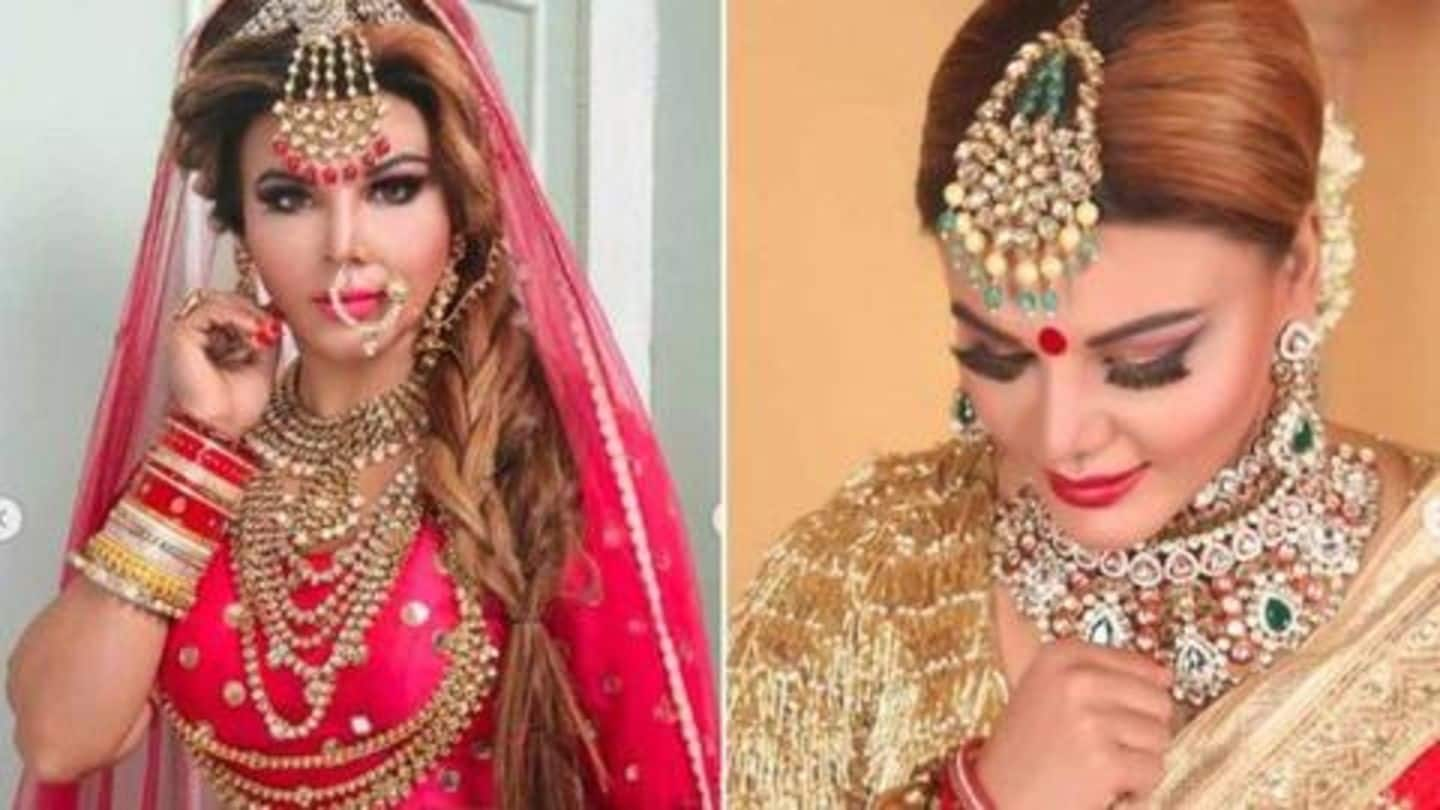 Talking about her husband, Rakhi said that Ritesh is a private person who doesn't like interacting with media. "My husband works with Donald Trump's company as an employee. He's a wonderful, sorted man," she asserted. If this wasn't all, the new bride, just being her typical self, also mentioned, "Mera pati mere liye parmeshwar hai." That's so Rakhi Sawant style, isn't it?
Rakhi got married as per both Hindu and Christian rituals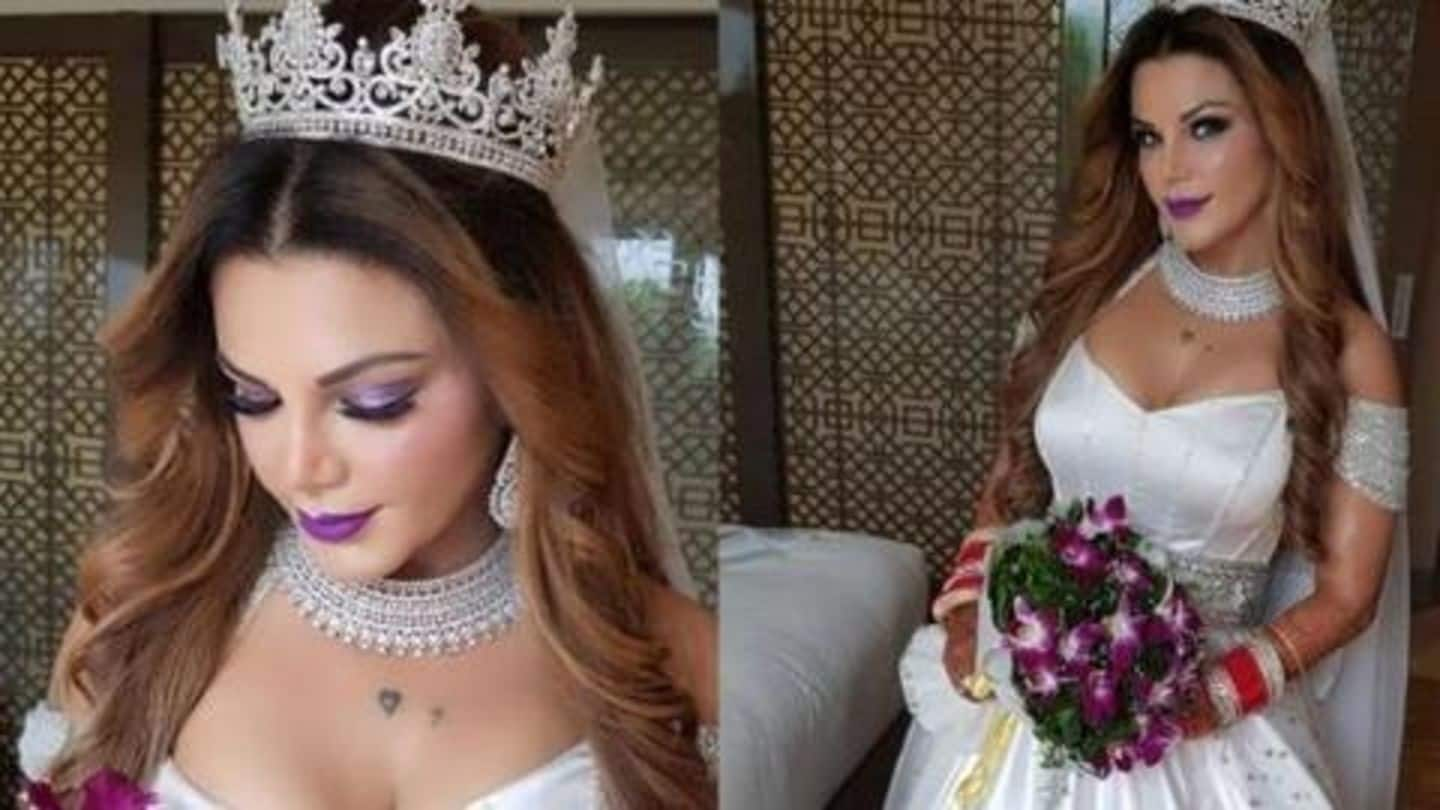 For the uninitiated, Rakhi tied the knot on July 20 in Mumbai's JW Marriott. The wedding was attended by the couple's family and close friends. "My mom, brother and everyone in the family is elated. We had a Hindu and a Christian wedding both in the hotel itself. Prior to that, we had got married in Court earlier in the day," Rakhi had stated.
I shall continue to work in India: Rakhi
Clarifying about her future plans, Rakhi said, "I shall continue to work whatever I get in India, so will shuttle for that. I always wanted to produce TV shows and I think my long-standing dream will now be fulfilled."