'Comicstaan Season 2' [Episodes 1-3] review: Not so funny!
'Comicstaan Season 2' [Episodes 1-3] review: Not so funny!
Jul 18, 2019, 08:09 pm
3 min read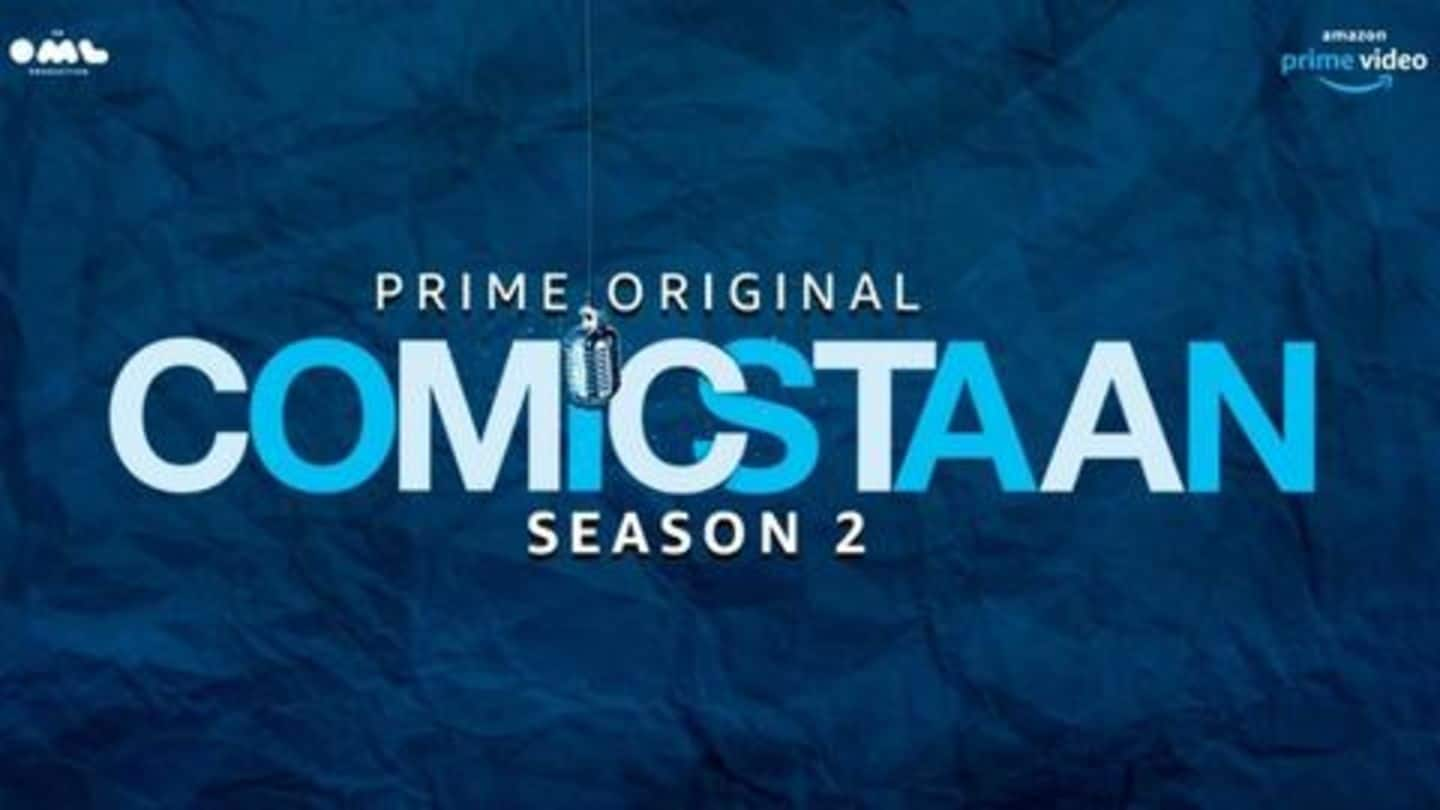 If you are in a mood for a good number of ha-has and don't mind giving 65 odd minutes for the cause, Comicstaan Season 2 is going to disappoint you. For a stand-up comedy show, Prime Video's new sequel tests your patience, plays it safe, and unfortunately offers very few jokes, that too in long intervals. Here is our review of the show.
Two hosts, seven judges, and ten new contestants team up
Following last year's tradition, Season 2 of Comicstaan has seven judges. Biswa Kalyan Rath, Kaneez Surka, Kanan Gill, and Kenny Sebastian return to the panel. And, Zakir Khan, Sumukhi Suresh (host in the previous part), and Neeti Palta make their judging debut in the series. Abish Mathew continues to serve as the host, this time accompanied by Urooj Ashfaq.
'Comicstaan 2' tests your patience before delivering some scattered laughs
The least one can expect from a comic show is to lay back and give a good number of laughs. But at an exhausting 65-minute-run per episode, Comicstaan 2 takes too much time to build up, as if it is testing your patience. And then the jokes are too few and so scattered, that the process starts to feel irritating and downright boring.
Although there are some strong players and high notes
If you don't already shut it before the show actually starts to take off, you will eventually be rewarded with some genuinely funny moments. Thus far, I personally found Aakash Gupta (one of the more popular participants) as the best of the lot. Two others - Raunaq Rajani and Samay Raina also stood out for me, for their confident stage presence and timely deliveries.
But then, the show plays it way too safe
With most of the jokes surrounding around easy topics like dustbin lids, baby showers, and lawyers, the show plays way too safe, as if it's too afraid not to end up offending anyone present or watching. But then, it does make sense not to go reckless, when one of your star judges was dropped upon allegations of inaction against sexual harassment at work.
If you have no better weekend-plan, give it a try
Although it's mildly inspiring to see fresh-faces trying their best to make you giggle, Comicstaan 2's tiring runtime and inconsistent jokes are tedious. But, if you are patient enough for that, and don't mind giving these emerging comics a chance, go for it. First three episodes are now streaming on Amazon Prime Video. New episodes arrive every Friday. Final verdict: 2/5 stars.