Baldwin seeks to avoid financial liability in fatal 'Rust' shooting
Baldwin seeks to avoid financial liability in fatal 'Rust' shooting
Written by
Shreya Mukherjee
Mar 13, 2022, 01:58 pm
2 min read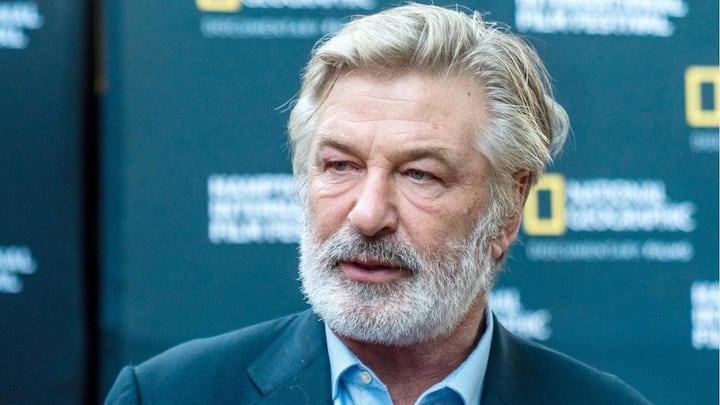 The fatal shooting incident on the sets of the film Rust that led to the death of a cinematographer last year has encountered a new turn. Lead star and producer of Rust, Alec Baldwin—who was the one using the gun that misfired a live bullet—filed an arbitration demand on Friday. The filing said his contract protects him from any financial liability in the matter.
Why does this story matter?
Back in October 2021, cinematographer Halyna Hutchins (42) was killed after a prop gun fired live bullets during rehearsal. It also injured director Joel Souza.
The veteran actor was then named as a defendant in several civil lawsuits, with complaints of unsafe working conditions also being made.
Baldwin has claimed he was told the gun was "cold" and that he "didn't pull the trigger."
The actor sought coverage of his legal fees too
Now, the Saturday Night Live star's lawyers have filed an arbitration demand against his fellow Rust producers claiming his contract protects him from any financial liability in the matter. He also sought coverage of his legal fees. The filing reiterated Baldwin wasn't responsible for Hutchins's death as he wasn't accountable for checking the ammunition or for looking over firearm safety on the film set.
Baldwin also brushed off responsibility in terms of budgetary complaints
Notably, several crew members had sued Baldwin and others on grounds of negligence with some suits even accusing the producers of cutting costs by undermining safety on set. The actor has responded to these claims, too. According to the filing, Baldwin was involved in creative matters as a producer while his co-producers looked over the other departments, including hiring and budgets.
Meanwhile, investigation is underway into the shooting incident
In an interview in December, 63-year-old Baldwin said, "Someone is responsible for what happened, and it's not me." His recent filing had similar statements. The Western was being filmed at Bonanza Creek Ranch, New Mexico and Santa Fe authorities are investigating the shooting incident currently. The biggest questions are how did live bullets end up on the set and how did this go unnoticed.