Singer-songwriter Adam Schlesinger dies from coronavirus
Singer-songwriter Adam Schlesinger dies from coronavirus
Apr 02, 2020, 12:29 pm
3 min read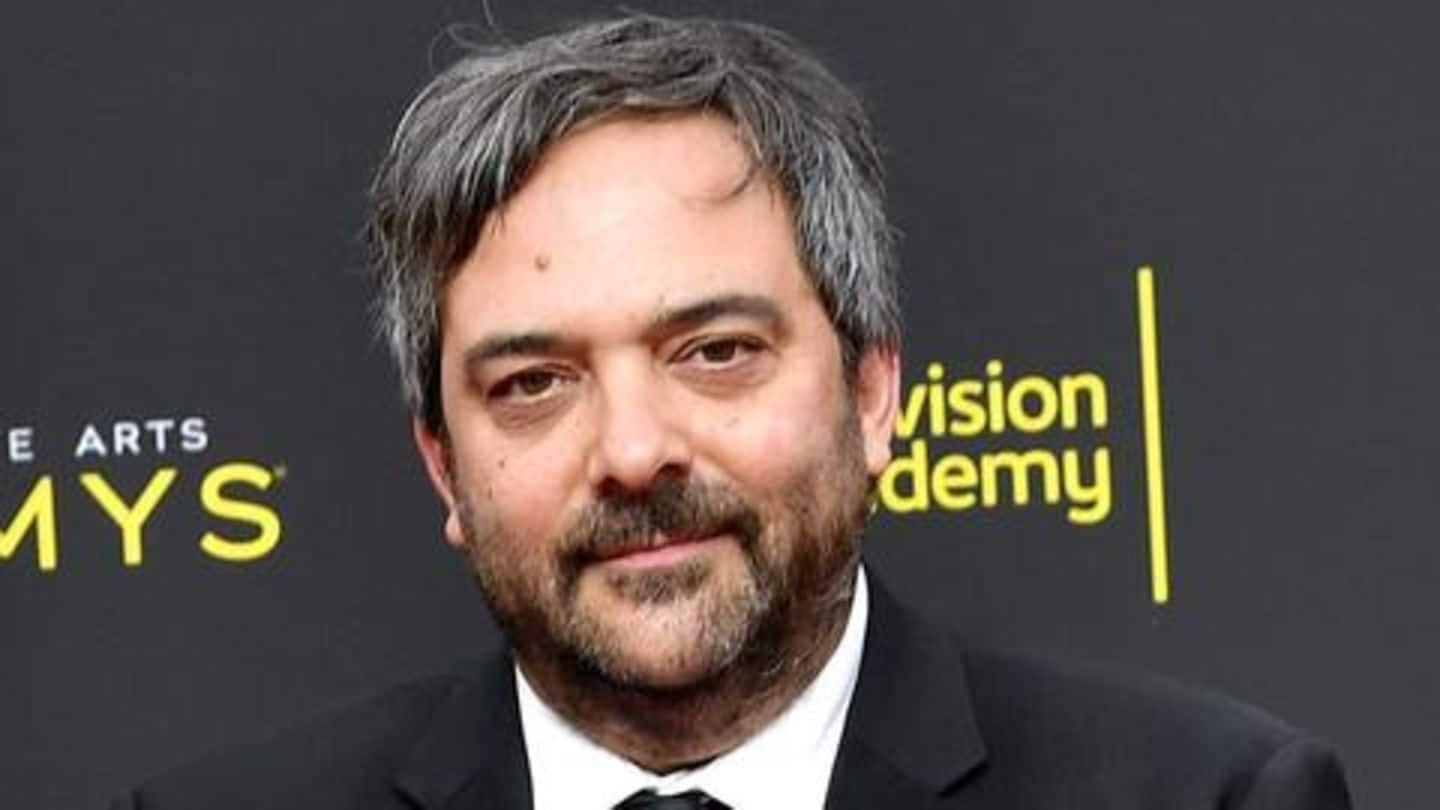 In yet another grave loss to the entertainment world, acclaimed musician and songwriter Adam Schlesinger passed away on Wednesday in New York, after contracting the novel coronavirus disease (COVID-19). He was 52 years old. The award-winning singer and co-founder of the critically-acclaimed rock band Fountains of Wayne had been hospitalized and was on a ventilator for several days. May his soul rest in peace.
Adam started Fountains of Wayne in 1995
Adam started Fountains of Wayne in 1995, along with Chris Collingwood. Other members included Jody Porter, and Brian Young. The band, where Adam played bass, and Collingwood played the guitar and sang lead vocals, became a cult favorite but recorded average sales. The band, which had New Jersey and boroughs outside Manhattan as its thematic territory, is best-known for the Grammy-nominated single Stacy's Mom.
Adam wrote for Tom Hanks' film 'That Thing You Do'
Apart from the rock band, Adam found success in other mediums as well. He wrote the catchy theme song for That Thing You Do!, a 1996 musical-comedy written and directed by Tom Hanks. The film earned Adam nominations for an Oscar award and a Golden Globe. Lately, Adam devoted himself to writing songs for rom-com TV serial Crazy Ex-Girlfriend, and for the theater world.
Adam is survived by his parents and two daughters
All in all, Adam won a total of three Emmy awards. Furthermore, the Grammy-winning comedy album A Colbert Christmas: The Greatest Gift of All! was co-written and co-produced by Adam. The late musician is survived by his parents, Bobbi and Stephen Schlesinger; two daughters, Sadie and Claire Schlesinger; and a sister, Laurie Rose. His marriage with Katherine Michel ended in 2013.
Fans, fellow celebrities mourn Adam's passing away
Fans and fellow celebrities mourned Adam's passing away and conveyed condolences. Tom Hanks, who himself, only recently recovered from COVID-19, said he feels "terribly sad" after hearing the news. "There would be no Playtone without Adam Schlesinger...," Hanks tweeted earlier today.
You can read Tom Hanks' tweet here
There would be no Playtone without Adam Schlesinger, without his That Thing You Do! He was a One-der. Lost him to Covid-19. Terribly sad today. Hanx

— Tom Hanks (@tomhanks) April 2, 2020
Adam is irreplaceable: Actor Rachel Bloom
I have so much to say about Adam Schlesinger that I am at a complete loss for words. He is irreplaceable.

— Rachel Bloom (@Racheldoesstuff) April 2, 2020
He was a kind and super-talented man: Jimmy Kimmel
I am very sorry to hear the terrible news about Adam Schlesinger. I had the pleasure of working with Adam when he wrote the theme to Crank Yankers. He was a kind and super-talented man who will be missed. Sending love to his family, friends and fans.

— Jimmy Kimmel (@jimmykimmel) April 1, 2020
Terrible to lose him to this virus: Stephen King
RIP Adam Schlesinger (Fountains of Wayne), fine singer, witty and satiric songwriter. How terrible to lose him at 52 to this virus.

— Stephen King (@StephenKing) April 2, 2020
Andrew Jack, Mark Blum also recently died of COVID-19
Adam is the latest celebrity to succumb to COVID-19, which has killed 47,000+ around the world. Other prominent personalities who lost their lives to the virus include Star Wars actor Andrew Jack, actor Mark Blum, country music star Joe Diffie, and celebrated playwright Terrence McNally.