Did 'Navya' actress Somya Seth hint at facing domestic violence?
Did 'Navya' actress Somya Seth hint at facing domestic violence?
Apr 06, 2019, 06:19 pm
2 min read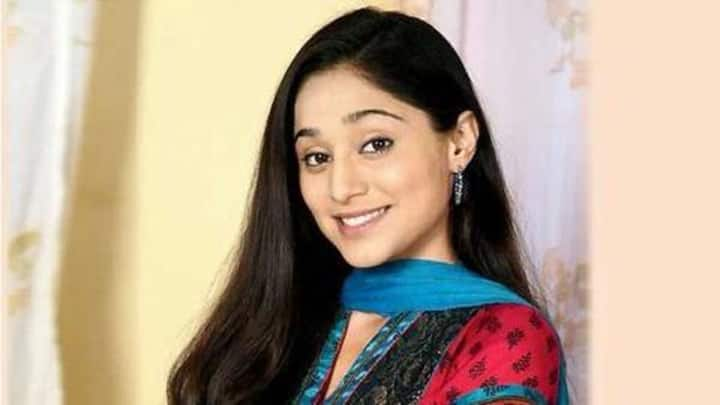 It's been eight years since actress Somya Seth became an overnight star with Star Plus' Navya..Naye Dhadkan Naye Sawaal. She became the nation's crush with her innocence and charm. Recently, the actress shared an overwhelming post on Instagram recalling her journey on the show. Notably, Somya's post also dropped hints about her abusive marriage, as she wrote "Prince Charming is the most trashy concept."
Wanted to heal the world with love, says Somya
In her post, Somya spoke about her 'golden days' when she took up Navya and how she wanted to heal the world with love. "8 years ago when I took up Navya I was 21 years old girl. wanted the world to believe in love!!! Wanted to heal the world with love!! I believed everyone deserves love and to be loved," she wrote.
I have seen violence and physical abuse: Somya
Adding further, Somya hinted how her perception changed after she grew up and faced the harsh reality of life. "I've seen Beautiful Faces with ugly hearts. People who look well but are sick in heart and mind. I've seen violence, I've seen illicit drugs (including cocaine), I've seen hate, I have seen jealously, I have seen injustice, emotional manipulations and physical abuse," she mentioned.
Being honest is expensive and painful: Somya
Somya ditched showbiz after marrying her long-time boyfriend in 2017
For the uninitiated, Somya married her longtime boyfriend Arun Kapoor in 2017. After her marriage, the 29-year-old actress left showbiz industry and shifted her base to the US. In 2017 itself, the couple welcomed their first child, Ayden. While everything seemed 'oh-so-perfect' between Somya and Arun, things soon turned sour between them in 2018, and their marriage hit a rocky path.
Earlier too, Somya had hinted about her troubled marriage
Somya dropped hints about her troubled marriage in June 2018, after she left Arun's house with Ayden. She shared the news on Instagram and posted pictures of the keys of her new house. "After living in a safe house for almost two months I and Ayden have got PO, a new job and a new house. Thank You Krishna for guiding us," she wrote.