Genie Bouchard honours her Super bowl bet with a date
Genie Bouchard honours her Super bowl bet with a date
Feb 18, 2017, 07:00 am
2 min read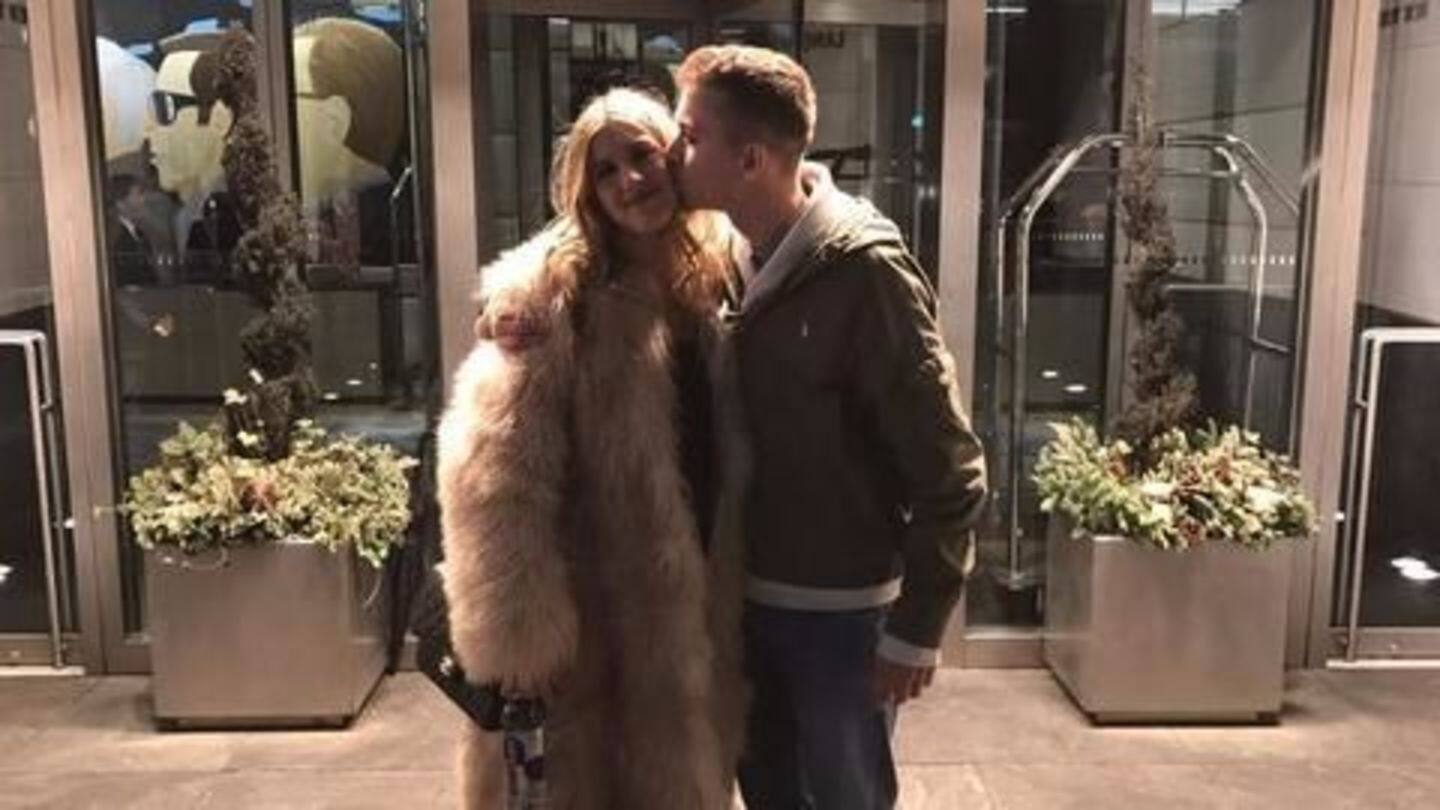 Canadian tennis player Eugenie Bouchard kept her promise to go on a date with John Goehrke, a 20-year-old student, after she lost their Super Bowl bet. She tweeted a picture of herself with her date saying, "Just met my 'Super Bowl Twitter Date' John. On our way to the @BrooklynNets game." Asked if there would be a second date she replied, "For Sure."
Genie Bouchard - Player profile
Eugenie Bouchard is a Canadian tennis player, ranked world 44. With one WTA title to her name her best result so far has been to reach the Wimbledon finals in 2014, which she eventually lost to Petra Kvitova. In 2014, she also reached semi finals of Australian Open and the Roland Garros. In 2017, the 22-year-old lost in the third round of Australian Open.
How did the bet come about?
On the day of Super Bowl, hotly contested between Atlanta Falcons and New England Patriots, Eugenie Bouchard tweeted that she knew the Falcons would win. A Patriots fan named John Goehrke responded to the tweet and asked, "If Patriots win we go on a date?", to which Bouchard said, "Sure." The Falcons who initially took a 25-point lead, went on to lose the match.
Never bet against Tom Brady
After losing the bet to the Twitter fan, Bouchard tweeted, "Lesson learned. Never bet against Tom Brady (the Patriots quarterback)."
After the date Bouchard said, "He picked me up at my hotel, like a gentleman, and we came over here (Brooklyn nets game). He got me a nice little gift. We enjoyed the game courtside. He is a normal man..It's complete luck."