Meet Aisha, the girl who inspired 'The Sky is Pink'
Meet Aisha, the girl who inspired 'The Sky is Pink'
Jun 13, 2019, 06:06 pm
3 min read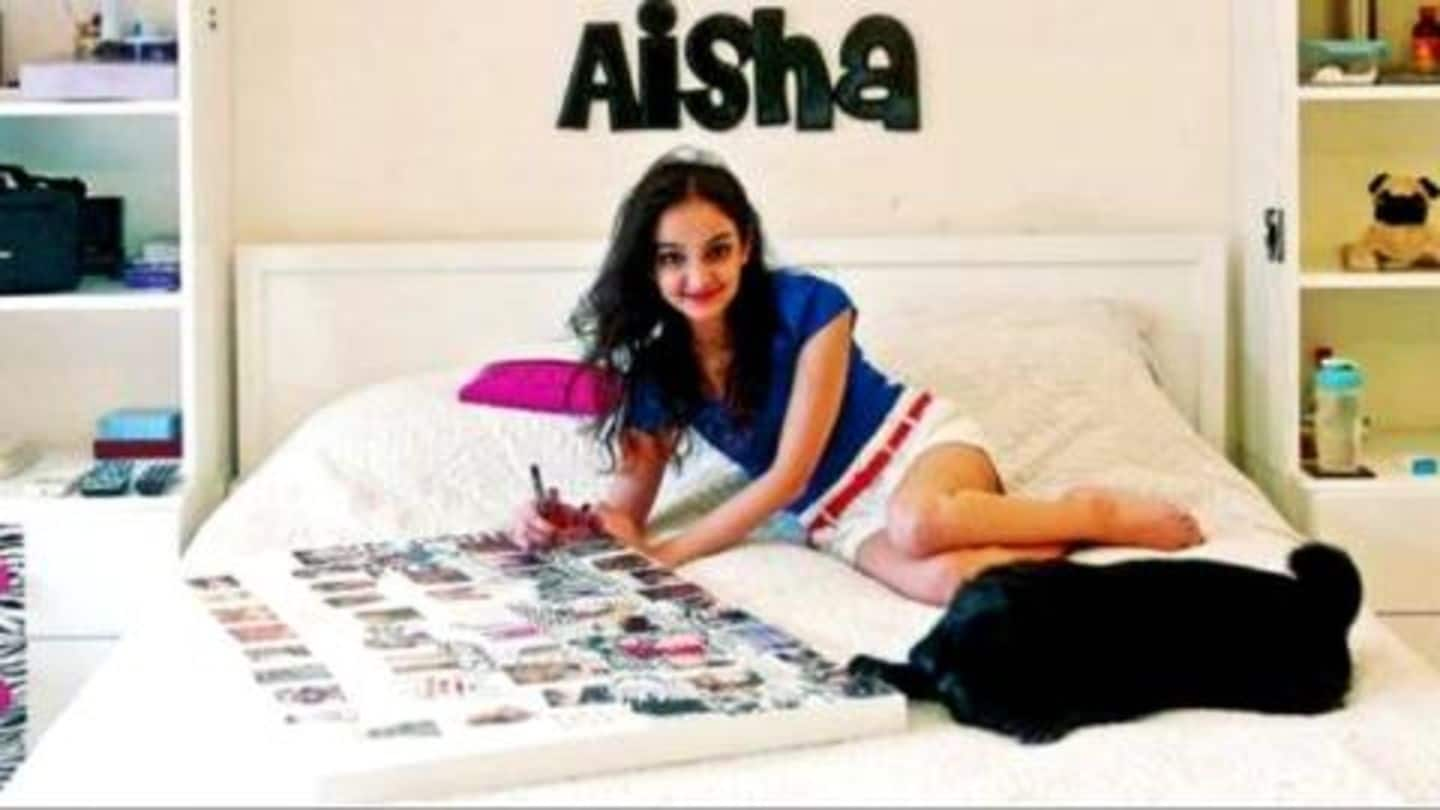 "If I have to have pulmonary fibrosis, I choose to have a happy pulmonary fibrosis," these were the words of Aisha Chaudhary, a gem we lost a little too early. In her life and beyond, Aisha remains an inspiration. And now, her brave story will be showcased on the silver screen in Priyanka Chopra, Farhan Akhtar-starrer The Sky is Pink. Here's all about her.
Aisha was born with an immune deficiency disorder
Hailing from Delhi, Aisha was born with Severe Combined Immunodeficiency disorder (SCID), because of which she had to undergo a bone marrow transplant when she was just six-months-old. As a side effect of the transplant, she developed a serious illness, known as pulmonary fibrosis - a health condition that leads to hardening of the lungs. At that point, her lung capacity was just 35%.
Defying all odds, Aisha became a known motivational speaker
Despite the health challenges, Aisha lived an eventful life, serving as an inspiration to all of us. At a young age of 15, she was known for delivering inspirational talks at various major platforms. Named an INK fellow, she spoke at the INK conferences in 2011 and 2013. She also spoke at TEDx Pune in 2013.
Better live a worthy life than just survive: Aisha's mother
Evidently, Aisha's parents Niren and Aditi Chaudhary have been quite supportive throughout her journey. "We never focused on the fear and took her all over the country for her talks and she traveled all over the world. We believed that it is better to live a worthy short life than to just survive for a longer time," Aisha's mother Aditi told The Quint.
Aisha also wrote a book, titled 'My Little Epiphanies'
Apart from her talks, Aisha also scripted her thoughts on life in a book, titled My Little Epiphanies that was published just one day before her death. "She had started thinking a lot about life, death, happiness and pain. I suggested that she write these thoughts down," Aditi said, on giving Aisha the idea to write her own book.
Unfortunately, Aisha died at the tender age of 18
Back in 2015, Aisha succumbed to her illness and died an untimely death at the tender age of 18 years. She will always be remembered for her courage and optimism. Rest in peace, Aisha!
'The Sky is Pink' will release on October 11, 2019
Meanwhile, just yesterday, the team of the film The Sky is Pink, had its wrap-up party. The film, helmed by Shonali Bose, stars the talented Zaira Wasim as Aisha, and Priyanka Chopra and Farhan Akhtar in the role of her parents. A production of RSVP and Roy Kapur Films, it is slated for release on October 11, 2019.