#ComicBytes: Know the strongest superhero teams ever formed
#ComicBytes: Know the strongest superhero teams ever formed
Written by
Siddharth Tyagi
Mar 22, 2019, 09:00 pm
2 min read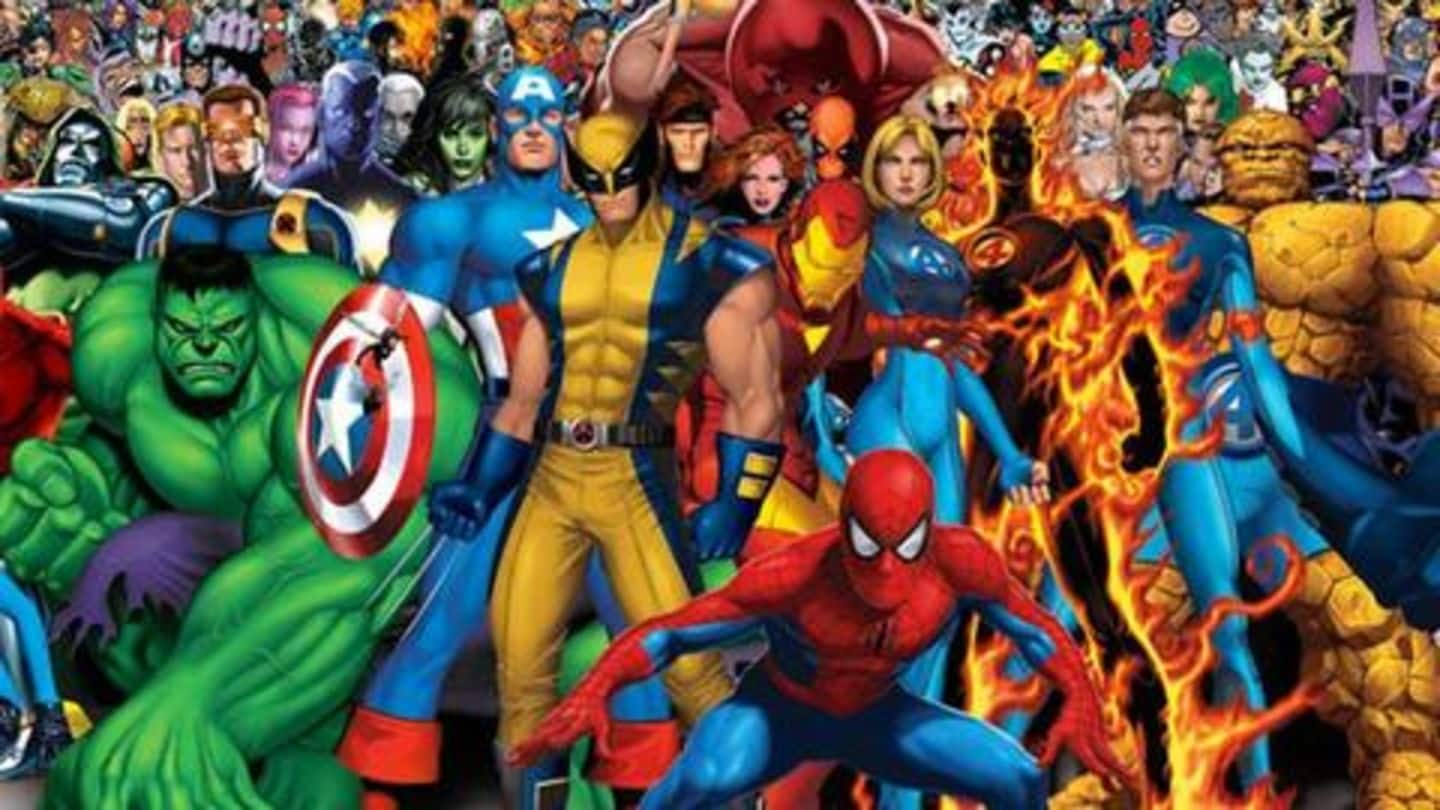 As individuals, superheroes can always save the day and be a beacon of hope for millions. However, when colossal threats like Thanos and Darkseid loom over the universe, even the best superheroes need help and support. Thus, teams are formed. Here are some of the strongest superhero teams that have time and again saved the world (and the universe) from impending doom.
Teen Titans: Team of sidekicks
The members of Teen Titans have proved their mettle on multiple occasions. Originally formed by Kid Flash, Robin, and Aqualad, the team first appeared in 1964. Several members have been added/replaced but best-known members are Robin (Nightwing), Cyborg, Starfire, Raven, and Beast Boy. As a team of sidekicks, they lack the combat experience but make up for it with their teamwork and collective power.
Fantastic Four: World's greatest heroes
Comprised of four members (duh!), Fantastic Four is led by Reed Richards (Mr. Fantastic), a scientist who can stretch his body/limbs. Other members include Sue Storm (Invisible Woman), who can turn invisible and create force-fields, Johnny Storm (Human Torch), who can fly and engulf himself in flames, and Ben Grimm (The Thing), who has incredible strength, durability, and rock-like skin. A marvelous team indeed!
One of the rare superhero teams that kill bad guys, X-Force consists of some really interesting members. Originally led by a Cable (you might know him from Deadpool 2), the team includes Wolverine, Deadpool, Psylocke, Wolfsbane, Domino, Warpath and several others. X-Force branched from the X-Men and is usually less restrained in crossing moral lines when facing enemies.
Batman Family: Saving Gotham from evil
Batman might be reclusive but even he needs people who care about Gotham and have the power to change it for the better. So, he put his trust in some individuals and the 'Batman Family' was born. Consisting of Nightwing, Robins (Jason Todd, Tim Drake, Damian Wayne), Batgirl, Catwoman and more, this team has been protecting Gotham ever since Batman put on the mask.
The Legion of Super-Heroes
This immensely powerful group lives in the 30-31st century of the DC Universe and has around 25 members. Its story has undergone various reboots. It was originally led by Superboy (first appearance: 1958) and the current line-up includes Mon-el, Cosmic Boy, Brainiac 5, Lightning Lad, Saturn Girl, Timber Wolf, and Wildfire. With such powerful members, this team can really hold its own against anyone.