How successful are the 'Avengers' stars in non-MCU films?
How successful are the 'Avengers' stars in non-MCU films?
Written by
Siddharth Tyagi
Jun 19, 2019, 10:40 am
2 min read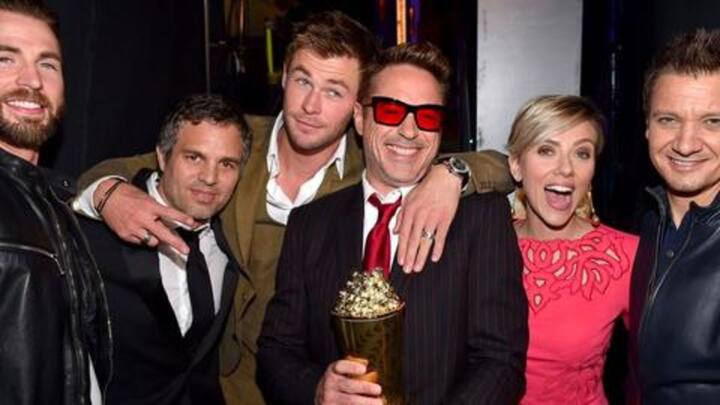 Marvel is such a huge brand that being in a single MCU movie can catapult anyone toward unprecedented stardom. Various actors who appeared in MCU movies, most notably the Avengers series, have become fan-favorites around the world. But the question is, how do these stars fare outside the MCU? Are they still as magical or is Marvel the actual star? Let's find out.
Samuel L. Jackson has done the most number of films
Samuel L. Jackson, who plays Nick Fury in the MCU films has been the most successful of the cast members. He was recently seen in Shaft (weekend earning: $8.3 million) and will reprise his MCU role in the upcoming Spider-Man: Far From Home. Other upcoming films of his include The Last Full Measure, The Banker, The Hitman's Wife's Bodyguard, and Blazing Samurai.
Chris Hemsworth and Chris Evans have had average runs
Chris Hemsworth's latest film, Men in Black: International was released with Jackson's Shaft and managed to earn $30 million in the release weekend. His upcoming films include Dhaka and Jay and Silent Bob Reboot. Chris Evans hasn't had a non-MCU release this year but will soon appear in The Red Sea Diving Resort and Knives Out. Mark Ruffalo will soon feature in Dry Run.
Both RDJ and Jeremy Renner will appear in two films
While both Robert Downey Jr. and Jeremy Renner have featured in popular franchises, i.e. Mission: Impossible, the Bourne films and Sherlock Holmes, in the past, they haven't worked in any non-MCU movies this year. RDJ however will appear in All-Star Weekend and The Voyage of Doctor Dolittle in 2019 and 2020 respectively and Jeremy has Arctic Justice: Thunder Squad and Spawn in his kitty.
Is MCU a bigger star than the actors?
Notably, Scarlett Johansson will appear in two non-MCU films- Jojo Rabbit and an untitled Noah Baumbach project. As per Shawn Robbins, chief analyst at BoxOffice Media, "Marvel is its own star at this point," which is true, given the mind-boggling collection of the MCU films. While Marvel can give a platform with unprecedented stardom to an actor, maintaining it is the said actor's job.