Trio of directors join 'Spider-Man: Into the Spider-Verse' sequel
Trio of directors join 'Spider-Man: Into the Spider-Verse' sequel
Apr 21, 2021, 01:25 am
2 min read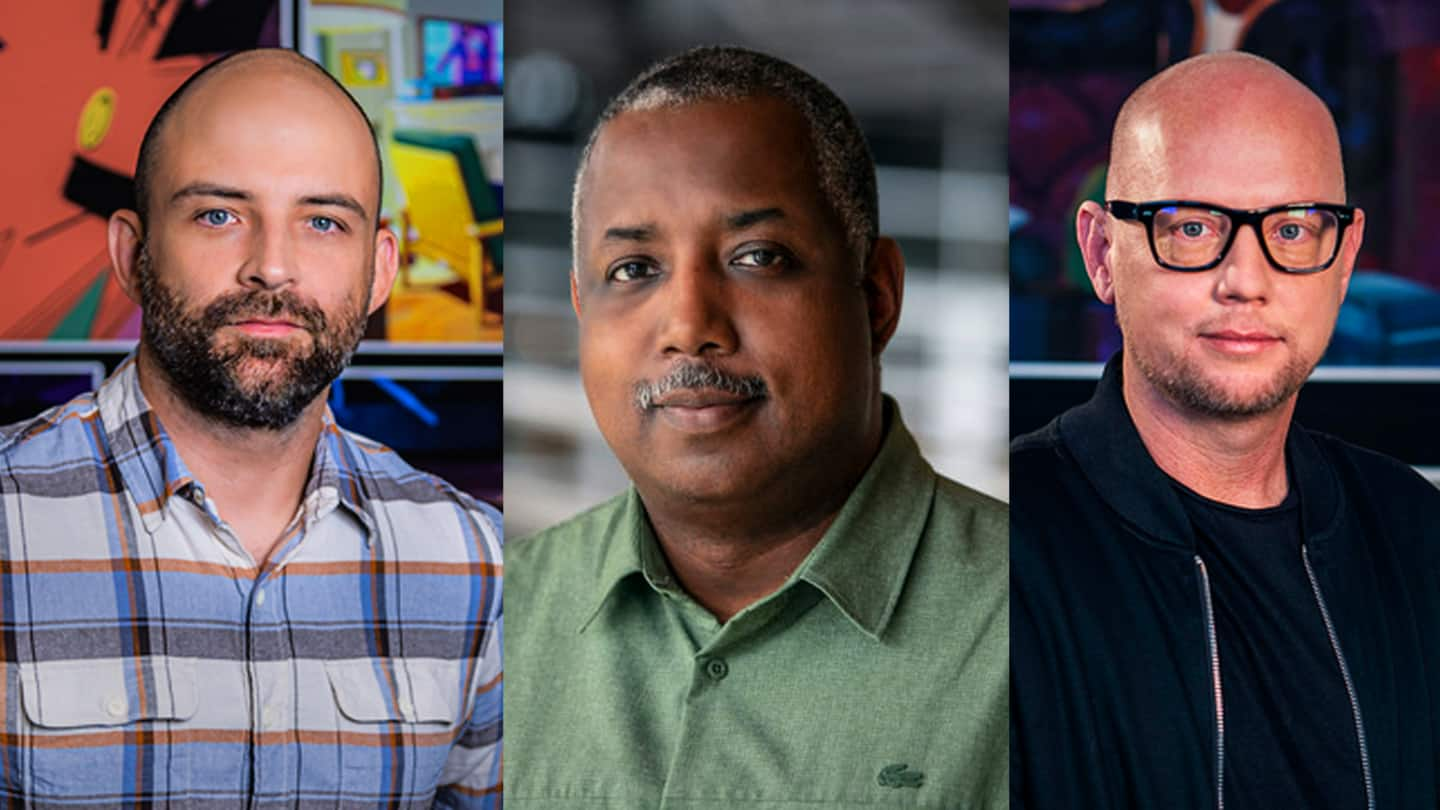 Joaquim Dos Santos, Justin K. Thompson, and Oscar nominee Kemp Powers have been roped in to direct the yet-untitled sequel to Spider-Man: Into the Spider-Verse. To note, Spider-Man: Into the Spider-Verse is an Oscar-winning animated feature that was released in December 2018. It showcases a Marvel character called Miles Morales as Spider-Man and is the first animated film in the Spider-Man franchise.
Humbled to take on the challenge, said the directors
The directing team gave a joint statement saying that they are ready to take on the challenge to narrate the next amazing story of Morales. They also commended the crew of the first film for setting "a ridiculously high bar." "We're humbled to take on the challenge of charting the next chapter in the story of Miles Morales (sic)," the statement read.
The trio has plenty of hits under their belt
Notably, Powers has been nominated for 2021 Oscar for Best Adapted Screenplay for One Night in Miami. Some of Dos Santos's credits include Nickelodeon's The Legend of Korra. He also worked on Justice League Unlimited and Teen Titans. Thompson was the production designer for the first Spider-Verse film. He was also the production designer on Cloudy with a Chance of Meatballs and its sequel.
The sequel will show romance brewing between Morales and Stacy
Shameik Moore is the voice star for Morales. Hailee Steinfeld will be voicing the character of Gwen Stacy and Spider-Woman. Spider-Man: Into the Spider-Verse sequel will show some charming romance between the two characters of Morales and Stacy, which was mostly cut out from the first film. It was originally set to release on April 8, 2022 but was delayed due to the pandemic.
Netflix has streaming rights for the 'Spider-Verse' sequel
Netflix has signed an exclusive deal with Sony Pictures to stream some of their upcoming films, including Spider-Man: Into the Spider-Verse sequel. The film will be available on the streaming service after their theatrical and home media windows are closed, which could be a few weeks. The first Spider-Verse film earned $373.5 million globally and expectations are high for the sequel as well.