#Tripling2 review: A hugely disappointing sequel, marred by absurd writing
#Tripling2 review: A hugely disappointing sequel, marred by absurd writing
Apr 07, 2019, 06:55 pm
3 min read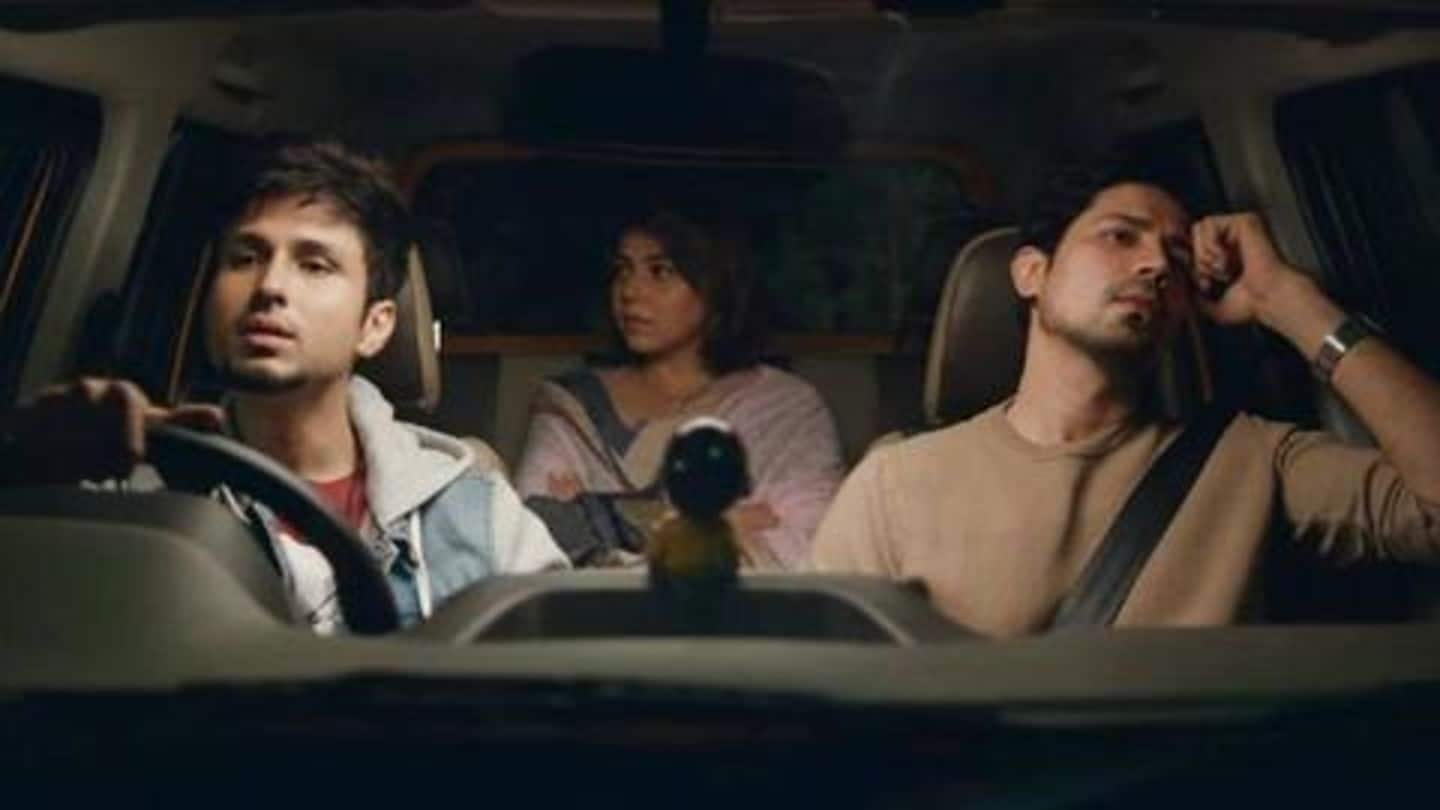 The much-anticipated Season 2 of TVF's Tripling series has finally hit the screens. The almost three-year-long wait made sense all this time, as we were expecting another refreshing road-trip, a reboot of the dysfunctional sibling bonding, and a double-dose of laughs. Turns out, that was too much to ask for - the actual sequel, marred by absurd writing, is hugely disappointing. Here's our review.
Where is the sibling trio headed, this time around?
Given the (almost) perfect ending of the first season, one might be duped into believing that the siblings must be in a happy place by now. However, that's far from reality. As it turns out, Chandan's book, inspired from their previous road trip, is facing major controversy, Chitvan is a henpecked boyfriend to an unreasonably vexed advocate, and Chanchal's husband, Pranav is missing.
The wagon gets punctured early on, in this one
It would have been at least mildly satisfying if the writers could have successfully transfused the feel-good factor of the show's classic, self-contained prequel. Hence, the biggest problem with Tripling Season-2 is that it takes itself way too seriously- it's no longer just a dysfunctional sibling trio on a random road-trip. There's a bestselling novel, its film-adaptation, political outrage, murder allegations, among other absurdities.
It's so ambitious, it ends up hurting everything
Apparently, one way to ruin a decent show is to be overtly ambitious. Writers Akarsh Khurana and Sumeet Vyas aimed so big this time, that they ended up ruining everything- the meaningful character development (in Season 1) has been rubbished, so much so that the siblings, who merely had their lives together by the end of last season are now MLAs and acclaimed book-authors.
For fair comparison, let's just stick to the show's own past. The earlier installment was light-hearted, funny, and self-contained. Now, despite all the desperation to become better, this one fails miserably- the dialogs lack impact and the laughs feel forced. In one instance, Chitvan utters, "We're like Marvel, baba." It makes you wonder that maybe they're feeling a bit too pompous, already.
Genuine acting, wasted by shoddy script
There are basically two things that Tripling 2 drives on- nostalgia and its actors. Talking of nostalgia, probably Season 1 as a standalone series works better than being compiled with five excessively-stretchy and downright boring episodes. And although, the performances from the lead pack (Sumeet Vyas, Amol Parashar, Maanvi Gagroo) are genuine, they still can't be relied on to save such a shoddy script.
A couple of fine cameos, but all in vain
In the middle of the series, we see cameos from senior film actors like Gajraj Rao and Shweta Tripathi. The duo does their job finely- for a while, they do actually lend a new energy, but in the greater scheme of things, it hardly matters.
'Tripling 2' can be safely avoided!
Unlike its predecessor, Tripling Season-2 isn't self-aware, not even close. It forgets when to gear down (or pull the brakes). Simply put, it aims big, but achieves little. Now, that's what lack of self-awareness does- it not only fails what one is trying to be, but also ruins what it already is, or could have been. Final word? Tripling 2 can be safely avoided.