Twinkle Khanna wants her movies banned, has logical reason though!
Twinkle Khanna wants her movies banned, has logical reason though!
Sep 08, 2018, 03:25 pm
2 min read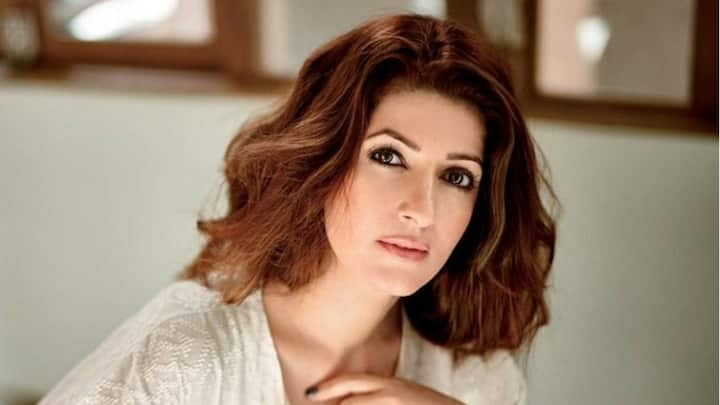 Twinkle Khanna, who has acted in films like 'Barsaat' and 'Mela' among others, is not proud of her work as an actor, as she says, her movies should be banned and hopes that no one watches them. "I have not given any hit film. Whatever films I have done should be banned and no one watches it," she said. Here's more.
I pretend I've Alzheimer's and don't remember my film-career: Twinkle
"Most of the time, I pretend I've Alzheimer's and I don't remember my film career and it makes me happy that ways," Twinkle told reporters in Mumbai yesterday at the launch of her new book 'Pyjamas are Forgiving'. Twinkle had come close to doing Karan Johar's directorial debut 'Kuch Kuch Hota Hai', but eventually, Rani Mukerji joined the Shah Rukh Khan-Kajol starrer romance drama.
Karan Johar throws heaps of praises for Twinkle's book
"For the first time, Karan is going to direct me in an ad-film...god save your soul as I can't act at all," Twinkle said. Karan called the actor-turned-author a "rockstar" and "someone who breaks the stereotypes". "This is an exceptional book, it has the emotional journey and is hilarious. It is a fast read and it is the best book today," he added.
Sonam Kapoor says we need more women like Twinkle
The launch event was also attended by Akshay Kumar, Sonam Kapoor, Ranveer Singh, Bobby Deol, Dimple Kapadia, and others. "I am happy to be here with Tina (Twinkle). I share a close bond with the family as Dimple aunty and my mom are very good friends. Tina is wise, intelligent, and forward-thinking woman and we need more such woman like her," Sonam said.
Twinkle is securing a place among the best-selling authors
The 'Badshaah' actor has authored two books, 'Mrs Funnybones' and 'Legend of Lakshmi Prasad'. She won the Crossword Book Award 2016 for 'Mrs Funnybones'. While not being a fan of her movies comes naturally, being a lover of her books is also easy.