After losing voice mid-concert, U2's singer Bono promises he'll return
After losing voice mid-concert, U2's singer Bono promises he'll return
Sep 03, 2018, 09:39 am
2 min read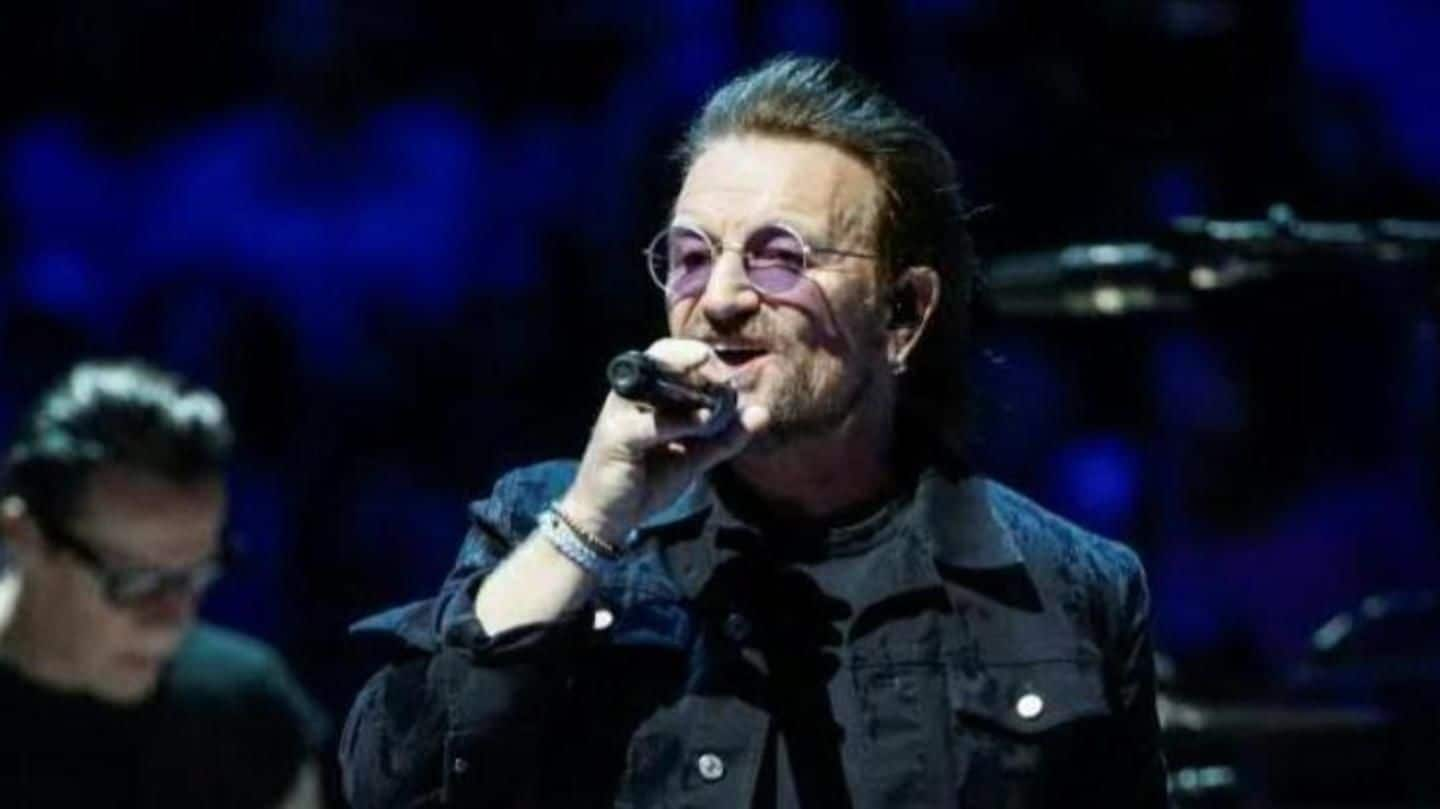 A day after he lost his voice in the middle of a concert in Berlin, Bono, the frontman of Irish band U2, has said he will be back soon. On Saturday, the legendary Irish band had to stop the concert mid-way after Bono 'suffered a complete loss of voice'. Calming anxious fans and well-wishers across the globe, he promised to return soon.
After couple of songs, Bono says he can't go on
After U2 performed a few songs at Berlin's Mercedes-Benz Arena, the lead singer lost his voice. It started when Bono was performing the fourth song of the evening, 'Red Flag Day'. By the fifth, he stopped the band and told cheering fans, "I think we can't go on. It's not right for you." Notably, in a statement, U2 said they were seeking medical advice.
Watch: The exact moment Bono apologized to his fans
We appreciate the concern of fans, says band in statement
In a statement, the band said, "Bono was in great form and great voice prior to the show and we were all looking forward to the second night in Berlin." Bandmates Adam, Larry and Edge said they appreciated the fans' support, and thanked those who traveled from far off. The band was due to perform next in Cologne, Germany, in a sold-out show.
It was supposed to be an unforgettable night: Bono
The following day, Bono revealed there is nothing serious and he will be taking two months rest before resuming the tour. "My relief is tempered by the knowledge that the Berlin audience were so inconvenienced," he added, and went on to say it was supposed to be an unforgettable night "but not for this reason". Bono confirmed U2 will perform in Berlin on November 13.
Actress Ashley Judd expresses concern for Bono in tweet
The power of #bono voice before it surprised him in #Berlin and left him abruptly...he was singing his guts out (per usual). @u2 @U2eiTour The crowd so felt for him as he with surrender was obviously powerless and vulnerable. He's real and he's human, too, like we all are. pic.twitter.com/f0Tl3hhuA2

— ashley judd (@AshleyJudd) September 1, 2018