Top 5 online platforms where you can promote your music
Top 5 online platforms where you can promote your music
Sep 02, 2018, 08:48 pm
3 min read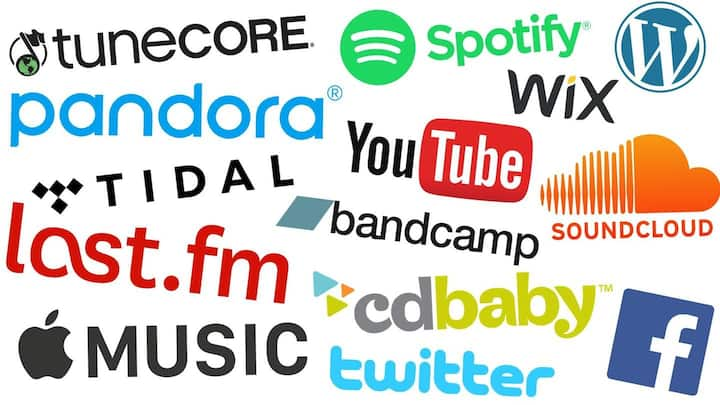 If you happen to be a budding musician in this digital age, you don't have to rush from one studio to another to get that much-needed breakthrough. With countess audio/music sharing and promotional websites coming up, glory is right in your hands, perhaps just a couple of clicks away. Here are 5 online platforms to help you create, share, promote, and sell your music.
SoundCloud: The unbeaten audio streaming giant
With over 175 million monthly unique visitors, SoundCloud, started in 2007, remains one of the most popular and biggest audio sharing websites, the world over. A free-streaming platform, SoundCloud is a preferred choice for established as well as budding artists, for its sociability and shareability features, a 'Newsfeed' style homepage, and repost, favorite, playlist options.
Undeniably, the go-to platform for sharing and promoting music videos
If you're into creation and sharing of professionally crafted videos, look no further than the most familiar video sharing giant of the Internet- YouTube. The perks? The platform clocks nearly 1.8 billion users per month, just shy of Facebook's 2 billion. Apart from the massive user-base, it's highly convenient and easy to use, comes with insightful analytical tools, and you can earn decent money.
If you play it right, you can make it big
Although Apple's iTunes as a music sharing and promotion tool isn't everyone's cup of tea, but be assured- if you play it right, you can make it big. A place for in-the-making independent artists looking to create their personal space, and sell latest music albums exclusively to their fans, iTunes thrives on the idea of fans financially supporting the work of artists they appreciate.
An on-the-rise competitor to SoundCloud
A new kid in the block, Audiomack is a fan-friendly music streaming platform that (unlike its competitors) takes into account trend-based rankings to let artists evaluate their content's reach on the platform. It also showcases the exact number of plays per day/week/month, and a 'What's Trending' section. What's more? It comes with more flexible copyright policies and easily understandable analytics tools.
An intersection of free-streaming and financial artist support
Bandcamp, as claimed by themselves, 'lets you discover amazing new music and directly support the artists who make it.' With its focus on independent musicians, Bandcamp is meant for a niche category of artists and fans, ones who seek free streaming as well as direct financial support of the artists. However, the music must be unique or it may get lost in the jumble.