#KhatronKeKhiladi9: Vikas Gupta admits to taking drugs on the show
#KhatronKeKhiladi9: Vikas Gupta admits to taking drugs on the show
Feb 12, 2019, 02:50 pm
3 min read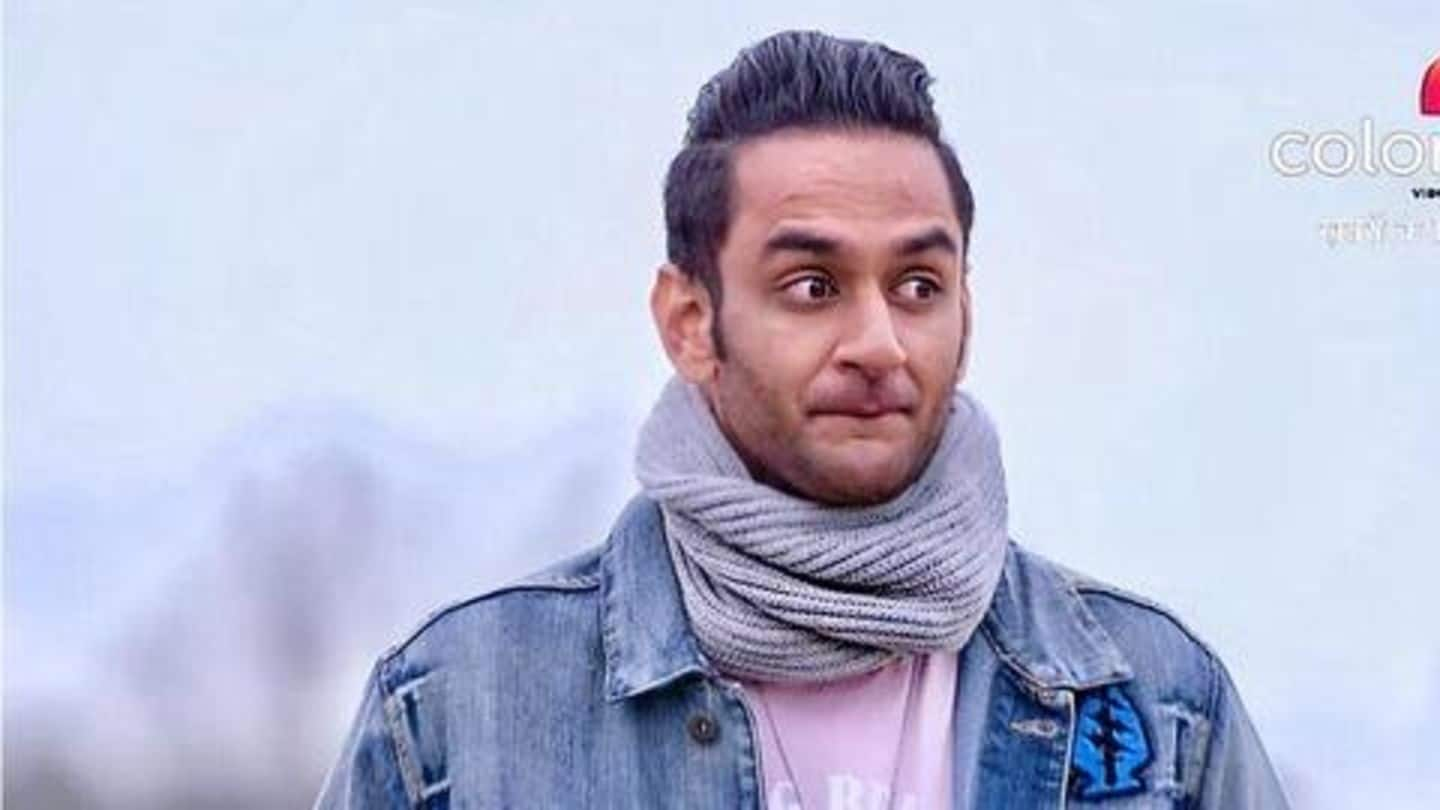 Remember Vikas Gupta, who was touted to be the mastermind on Bigg Boss 11? After impressing the audience with his performance on BB11, the television producer was next seen on Rohit Shetty's stunt-based show Khatron Ke Khiladi 9. However, Vikas was disqualified from KKK9 for consuming drugs on the show. While the revelation left his fans shocked, Vikas admits being at fault this time.
Rohit reprimands Vikas, disqualifies him for breaking the rules
Apparently, owing to a shoulder injury he sustained some two years ago, Vikas was taking heavy doses of painkillers without informing the show makers about the same. This is considered a breach of rules. Rohit Shetty reprimanded Vikas for tarnishing the show's reputation, and the show makers disqualified him for his actions. This comes despite Vikas being one of the top contenders of KKK9.
Watch how Rohit exposes Vikas Gupta on 'KKK9'
Vikas regrets misguiding the team of 'Khatron Ke Khiladi 9'
Vikas, while talking to TOI, revealed that he was suffering from shoulder pain for over two years now. He also admitted to taking a heavy dose of painkillers. "During the helicopter jump stunt, I aggravated the nerve pain and took painkillers to subdue it," Vikas added. He regretfully mentioned that he didn't inform the KKK9 team about the consumption of medicines.
Vikas was clueless about the side-effects of painkillers
Consuming painkillers is one thing. What Vikas was doing was hazardous, as he was also doing stunts along with the consumption of medicines. He himself told TOI that he wasn't aware of the side-effects. "The painkillers increase your heart rate, which while doing stunts can even go higher resulting in major health risks, which I wasn't aware of," he said. That's a big risk!
It was stupid to hide the injury, says Vikas
When asked about his disqualification, Vikas, without sounding upset, said that it was the right decision, while admitting that it was a stupid thing to hide his injury from the makers. Meanwhile, after the show's telecast, he was also reprimanded by his mother for it.
Vikas, Punit once tried to pull a prank on Rohit
This is not the first time Rohit lashed out at Vikas. Earlier, Vikas and fellow contestant Punit Pathak tried to pull a prank on Rohit, and had entered his vanity van and spilled khujli (itch) powder on his clothes and bed. They had stated that they were avenging on behalf of KKK9 contestants. However, things didn't go down well and Rohit was all enraged.
When Rohit asked Vikas to stay in his limits
When Rohit asked all, Vikas (without naming Punit) admitted his fault. Rohit, red with anger, warned Vikas to stay in his limits. While the situation made everyone tensed, Rohit later revealed that it was him who actually was pulling a prank, leaving all in splits.
Watch out Rohit's 'Aata Majhi Satakli' moment with Vikas