Director wanted to rehearse kissing scene, reveals Zareen Khan
Director wanted to rehearse kissing scene, reveals Zareen Khan
Written by
Siddhant Pandey
Sep 16, 2019, 07:55 pm
2 min read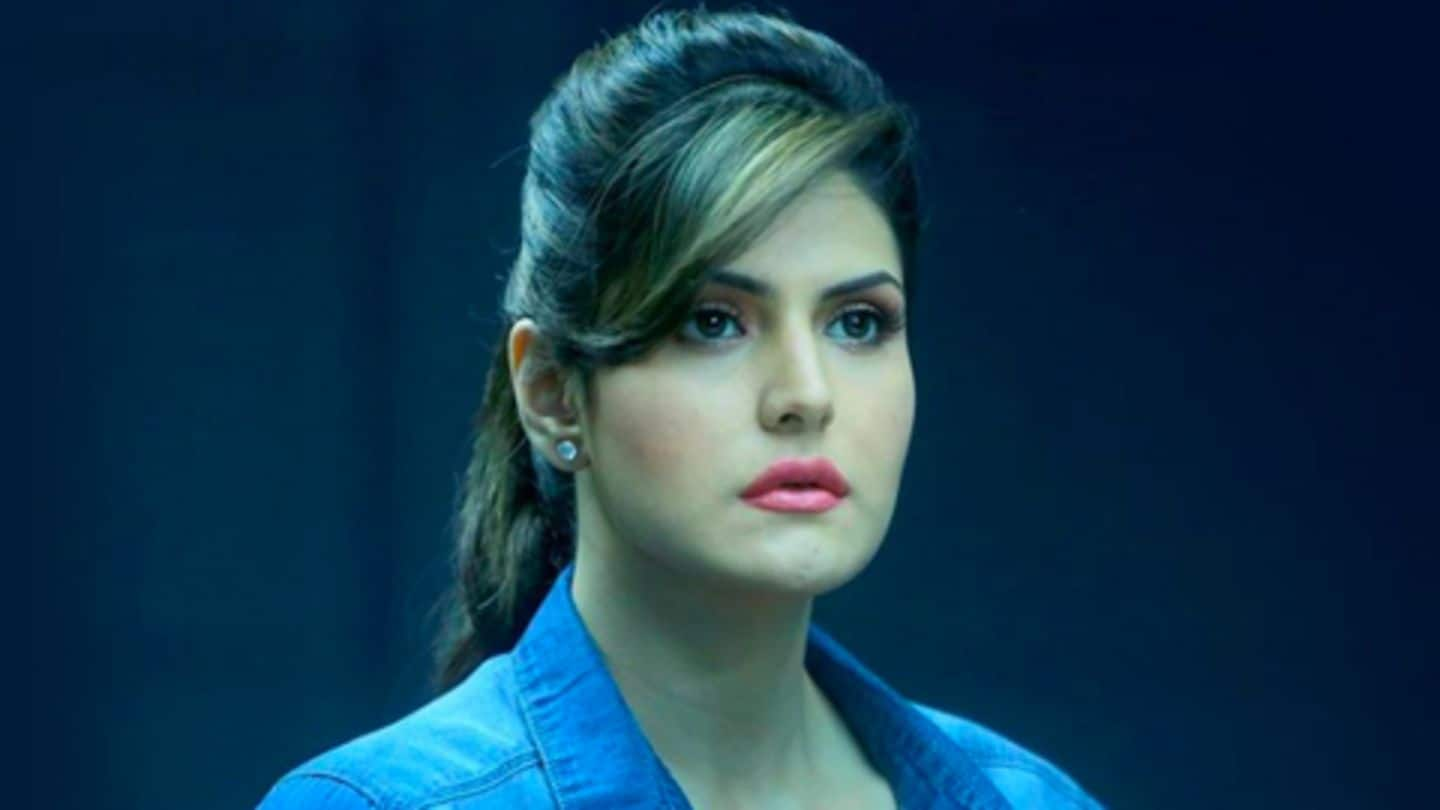 In a shocking revelation, Bollywood actor Zareen Khan spoke about how she faced sexual harassment in the film industry. The 32-year-old actor revealed in a recent interview that she was once approached by a casting director to "rehearse" a kissing scene for a film. She said the incident is from a time when she was relatively new to the industry. Here are more details.
Director told me to let go of inhibitions: Khan
Recalling the incident, Khan told Pinkvilla, "The person is like, 'You have to let go of your inhibitions, you have to let go of inhibitions,' and that time I was relatively very new." Thereafter, she said, the director offered to rehearse a kissing scene. She recalled telling the director, "What? I am not doing any kissing scene as a rehearsal."
'My self-respect is of utmost importance'
Furthermore, Khan also spoke about another incident from when she was relatively well-established. She said that a person offered that he would "specifically look into the projects you're getting" if she agreed to "being more than friends" with him. She said, "For me, my self-respect is of utmost importance. I will not do anything at the cost of my self-respect and dignity."
Khan also talked about comparisons to Katrina Kaif, fat-shaming
In the same interview, Khan talked about how she was compared to Katrina Kaif when she made her debut alongside Salman Khan in the 2010 film Veer. She also talked about being fat-shamed, however, mentioned that she didn't think much of it, as the perception of the audience often fluctuated even when her weight didn't.
Khan was recently body-shamed for her stretch marks
Recently, Khan was trolled for sharing a picture which showed her stretch marks. Owning her body, she explained that the stretch marks were a result of her losing over 50 kgs of weight and "This is how it looks when it is not photoshopped or surgically corrected." The actor is currently working on Harish Vyas's upcoming film Hum Bhi Akele Tum Bhi Akele.