1993 Mumbai-blasts: Convict Jalees Ansari, out on parole, goes missing
1993 Mumbai-blasts: Convict Jalees Ansari, out on parole, goes missing
Jan 17, 2020, 01:06 pm
3 min read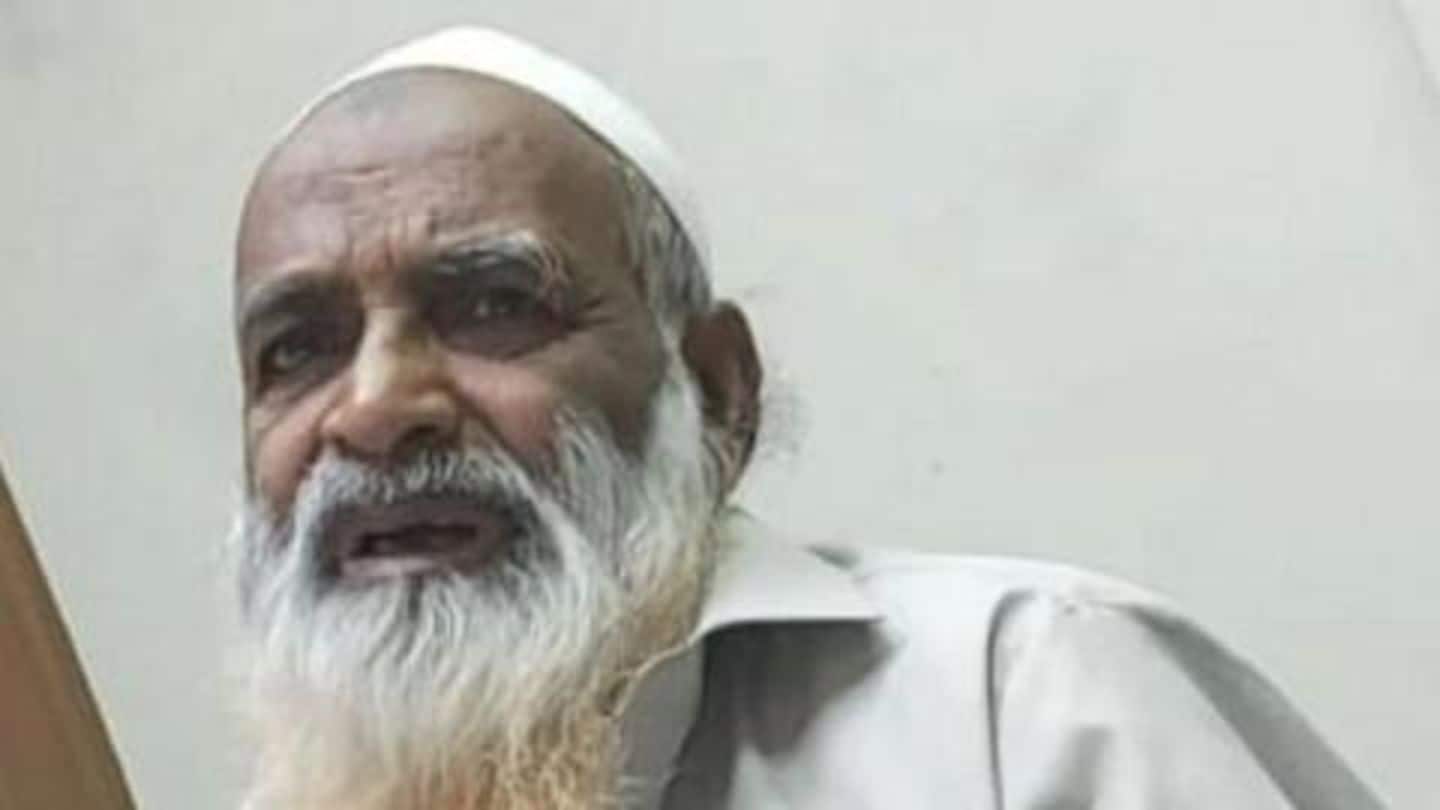 The Mumbai Police and Maharashtra Anti-Terrorism Squad have launched a manhunt to nab Jalees Ansari, popularly known as "Dr. Bomb", who was convicted for his role in 1993 Mumbai serial blasts. He was imprisoned in Rajasthan and was given 21-day parole on Supreme Court's orders. But a day before he was to surrender, he went missing. Here's all about the notorious criminal.
Ansari was involved in nearly 50 blasts across India
Ansari got the tag of "Dr. Bomb" for his involvement in nearly 50 blasts. These include 1993 Mumbai serial blasts, in which 300+ died, the Rajdhani Express blasts (when numerous trains were attacked in 1993), and the blasts which rocked Jaipur in 1993. He was first arrested in 1994 by the Central Bureau of Investigation for planting a bomb in one of the trains.
He came to India through Bangladesh, got training in Pakistan
A TOI report of 2012 claimed Ansari received training in Pakistan and came to India via Bangladesh. Thereafter, he began laying roots for a terror network and recruiting young people. He remained in touch with terror outfit Harkat-ul-Jihad al-Islami and laid the foundation of Indian Mujahideen, a senior official who investigated cases against him said. CBI said he was Mumbai blasts' mastermind.
An MBBS-degree holder, he taught how to make bombs
In India, Ansari settled in Mominpura in Mumbai's Agripada. He holds an MBBS degree and taught terror outfits how to make bombs. He was linked to terror groups like SIMI too. He was serving life imprisonment at Ajmer Central Prison, Rajasthan. After his conviction, he was shifted to an isolated cell. A jail official said he knows Hindi, English, and Urdu.
SC granted him parole on one condition
Notably, SC granted him parole on the condition that he marks attendance at Agripada Police Station every day between 10.30 am and 12 pm. Initially, Ansari filed a parole plea before the local divisional commissioner in Rajasthan. After it was junked there, he approached HC and then SC. From Ajmer, he was brought to Arthur Road Jail and on December 28, he got parole.
Son said he went to offer namaz, didn't return
Adhering to the court's orders, Ansari turned up every day at the station. The routine was strictly followed till Wednesday but on Thursday, one of his sons filed a missing person complaint. 35-year-old Jaid Ansari claimed his father went missing at 5 am. Ansari Sr. told family members he was going to offer namaz. He was supposed to surrender before prison authorities today.
Police and ATS are extensively looking for the terrorist
A massive manhunt has now been launched to trace Ansari. The person who stood as a guarantor for the 69-year-old is being probed and cops are also assessing the CCTV footage of the area. Mumbai Police planned to hand him over to Arthur Jail Road authorities, from where he could have been sent to Ajmer Prison. The facility at Rajasthan has been informed too.
Some believe he could have gone to Ajmer directly
"We have deputed teams to locate him. Now we are waiting for news from Ajmer tomorrow, as there are chances that he might have even left for Ajmer to surrender in jail," Savlaram Agawane, senior inspector at Agripada police station, said.