2-year old 'Swachh Bharat Abhiyan' evaluated by survey
2-year old 'Swachh Bharat Abhiyan' evaluated by survey
Oct 02, 2016, 07:41 pm
3 min read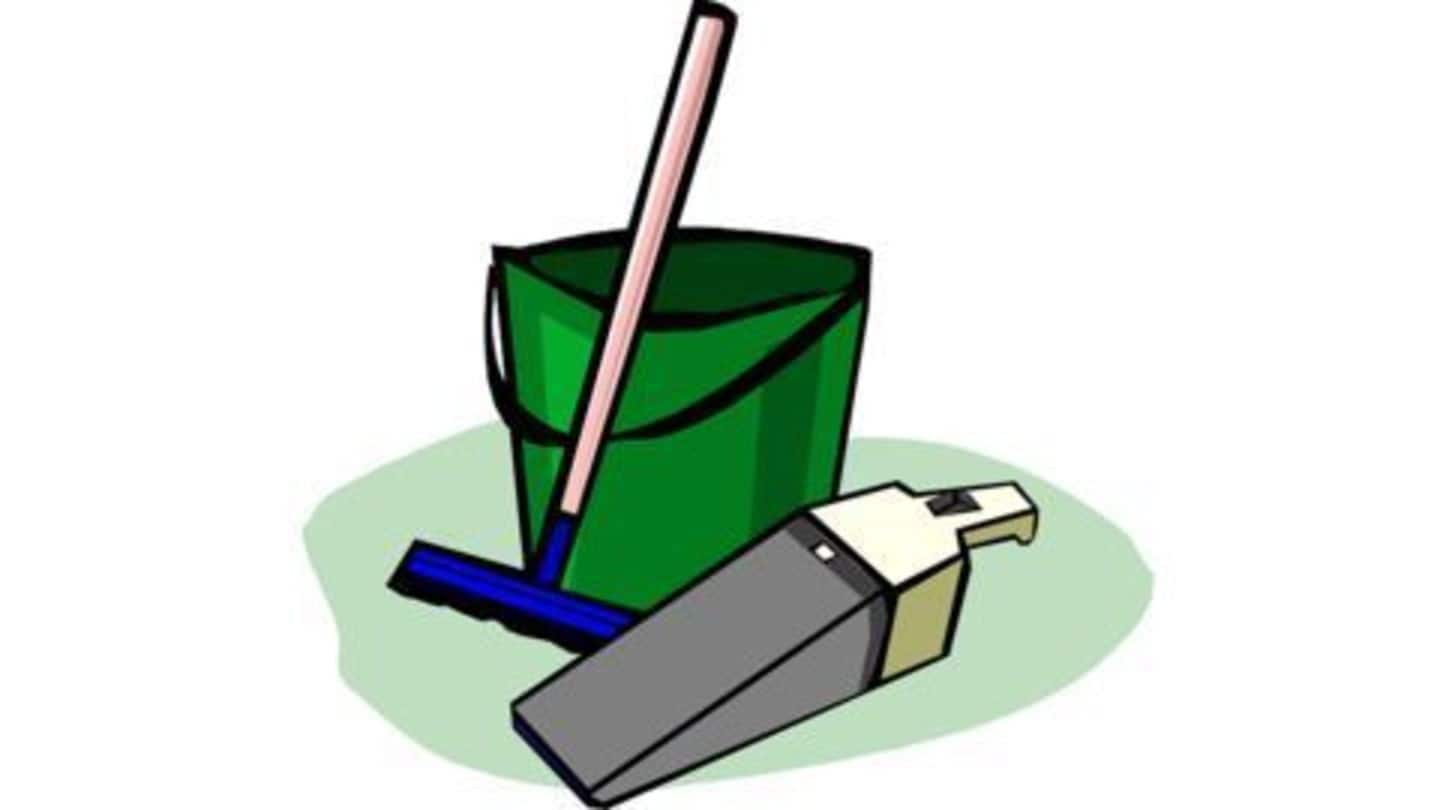 LocalCircles, the citizen engagement platform conducted a survey evaluating the Swachh Bharat Abhiyan (Clean India Mission). This survey was carried out across 60 cities, 19 states and 14 national polls with the aim to discover the impact of the Swachh Bharat Abhiyan. According to 61% of takers of the survey, cleanliness had improved in their localities in the last two years.
What is 'Swachh Bharat Abhiyan'?
'Swachh-Bharat Abhiyan' translated as 'Clean India Mission' is a national campaign started by the Narendra Modi led government, to clean the infrastructure and create sanitation facilities to make India 'cleaner'. It covers 4041 statutory towns and cities with the motive of creating a hygienic environment in India. It is considered as the biggest 'cleanliness drive' in India with millions of people participating in it.
The official launch for a cleaner India
The guiding motive of the launch was a 'cleaner' India by 2019 when the 150th birth anniversary of Gandhiji would be celebrated. PM Narendra Modi personally wielded a broom to trigger the initiative from Rajpath, New Delhi and kick-started a walkathon. Thousands of school-goers, college students and government officials joined him in the endeavour. Government officials in Delhi spent the national-holiday cleaning their offices.
The extensive plans for the enormous movement
Modi described the initiative as a non-political endeavor, stemming out of strong patriotism. Some of the major objectives were elimination of open defecation, solid waste management, construction of toilets, supporting cities to build waste disposal systems, eradication of manual scavenging etc. Apart from providing facilities, the project emphasized on spreading mass-scale awareness to bring about behavioural changes in the attitude of citizens regarding cleanliness.
LocalCirlces is a comprehensive social networking medium that brings people together and enables them to connect with communities in the city. Examples of these communities are neighbours, teachers etc. Belonging to communities proves to be beneficial in times of emergencies (such as Fire, Women Safety, Blood) It also helps people to gain first-hand, credible information (for example, a trusted doctor's number, good schools etc.)
Surveys taken at the state and city level
Citizens from Andhra Pradesh, Maharashtra, Madhya Pradesh and Gujarat at the state and city level surveys suggested a 30% increase in cleanliness levels. Delhi, Uttar Pradesh, Punjab and Bihar had the worst results with locals complaining that there was minimal or no impact. Only 20% of the survey-takers felt that the availability of toilets in their city improved.
Reliance on Municipalities
Only 18% people altogether believed that their municipalities encouraged cleanliness and civic sense awareness initiatives. According to 85% people, municipalities must engage with citizens both online and offline in order to continue qualifying for Swachh Bharat funds.
Safety measures for Swachh Bharat Abhiyan
While working on the Swachh Bharat mission, workers often clean roads without signboards or without keeping patches off limits for traffic, which causes risk to their as well as commuter's lives. Municipal authorities have agreed to address this issue on a priority basis. As per the Indian Road Congress traffic guidelines, regulation of traffic, warning signboards and traffic cones are essential to ongoing projects.
Accepting the importance of safety measures while carrying out work on the road, deputy commissioner of the Brihanmumbai Municipal Corporation (BMC), Harshit Tiwari said, "I will ensure that safety of workers or commuters is not compromised during cleanliness drives."