#CareerBytes: 5 scholarships every medical student should know about
#CareerBytes: 5 scholarships every medical student should know about
Written by
Ramya Patelkhana
Feb 13, 2019, 08:35 pm
3 min read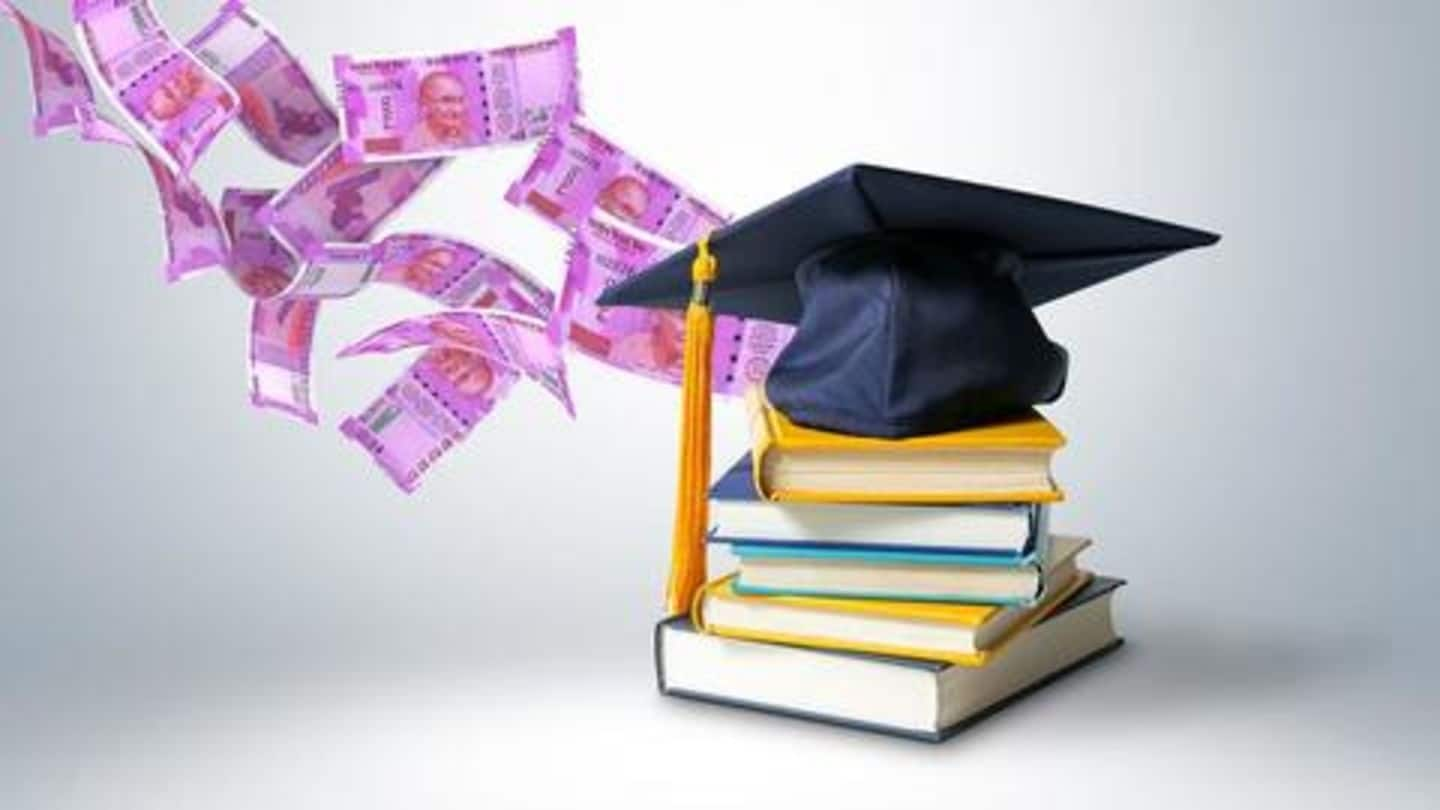 In India, medical courses are among the most preferred professional courses among science students. But as medical education is becoming costlier in the country, many are unable to afford to pursue medical courses. To promote quality medical education and ensure that financial issues or obstacles don't affect students' studies, the government and many private institutes provide scholarships. Here are 5 scholarships for medical students.
Central Sector Scheme of Scholarship for College and University Students
The Human Resources Development Ministry's Department of Higher Education offers the Central Sector Scheme of Scholarship for College and University Students. Those above the 80th percentile in Class-12 with family income less than Rs. 8 lakh/annum are eligible for scholarships for various graduate courses, including medicine. Students receive Rs. 10,000 per academic year; annually, 82,000 scholarships (41,000 each for boys and girls) are provided.
Combined Counselling Board Scholarship for professional courses
Medical students can also avail the Combined Counselling Board Scholarship provided by the Combined Counselling Board (CCB). Applicants who have scored at least 40-55% (depending on the medical course) in 10+2 or an equivalent are eligible for the CCB Scholarship. Those interested can apply online on the CCB's website. Students can avail a scholarship amount of up to Rs. 4 lakh.
Medicine students can also avail BHEL-FAEA Scholarship
Also, the state-run Bharat Heavy Electricals Limited (BHEL) and Foundation for Academic Excellence and Access (FAEA) award scholarships for students from socially/economically weaker backgrounds. Those wishing to pursue undergraduate professional courses (maximum 5 years), including medicine, from any college/institute/university are eligible. Shortlisted students are selected after interviews. The full cost of study plans would be covered, including tuition fee, maintenance allowance, hostel/mess charges, etc.
Vahani Scholarship provides full tuition fee for undergraduate courses
Vahani Scholarship provided by a non-profit organization is another scholarship scheme medical students from an economically weaker background can avail. It provides 20 scholarships every year for undergraduate degree courses; scholarship reward includes full tuition fee, accommodation, and a tablet, among other things. Candidates are selected on the basis of academic excellence, consistency and quality of application, and economic hardships.
The All India Pre-Medical Scholarship Test
Students wishing to pursue medicine can also avail scholarships through the All India Pre-Medical Scholarship Test (AIPMST); it is provided by Brainztorm Technical Excellence. Interested students can apply online for the scholarship through the AIPMST website's application page. They can avail up to full tuition fee waiver. Candidates who have scored 60% or more in 10+2 (or equivalent) are eligible for the scholarship.